A 15-year-old boy has been arrested on suspicion of supplying Class A drugs after a 13-year-old boy was hospitalised for taking what is believed to be MDMA.
Greater Manchester Police said that the teenager from the Trafford area of Manchester is currently in police custody after being arrested on suspicion of supplying the and perverting the course of justice.
The 13-year-old boy remains in a critical but stable condition in hospital after police were called to Timperley Metrolink station at around 4.30pm on Saturday.
Tests are still being carried out on the drug that he took.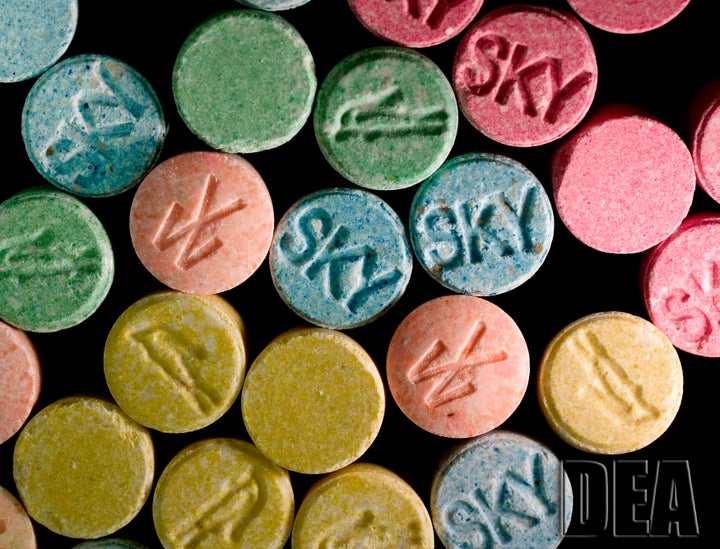 Detective Inspector Carl Gilbert, from GMP's Trafford borough, said: "Our thoughts remain with the boy's family at this difficult time.
"Sadly this is another example of the consequences of taking drugs and I would urge anyone who is tempted to take drugs to stop and think about the implications.
"You don't know what they contain or how they could affect you, so please don't risk it.
"Our investigations continue to progress and our officers are speaking with a teenage in boy in custody and making further enquiries."
In the past months, GMP has issued numerous warnings about taking so-called party drugs following the death of a 22-year-old woman and a 17-year-old girl.
Last month, three 12-year-old girls were rushed to hospital in a serious condition after taking "Teddy Tablets" in Salford, Greater Manchester.
Gilbert urged anyone in possession of drugs or information relating to the recent incident to contact police.
He added: "Also, if anyone is in possession of these drugs I would urge them to hand them in to the police and if you have taken any then please go to hospital immediately as a precaution to get yourself checked over."
Popular in the Community