Warning: Some readers may find the photos in this article graphic.
A mother has told how one of her twins nearly choked on his birthmark, which covered half his face and blocked his airway.
Ethan and Ahren Masters, from Eastbourne, East Sussex, were born looking identical. But, within weeks, Ethan developed a red birthmark across his face.
His mum Amanda Masters, 35, said the mark kept getting bigger and spread inside his mouth and onto his windpipe, leaving just a 1mm gap for air to get through
"At its largest it covered half of his face," she said. "He was wheezing and didn't seem right for a newborn baby.
"The lack of oxygen meant he'd turn blue."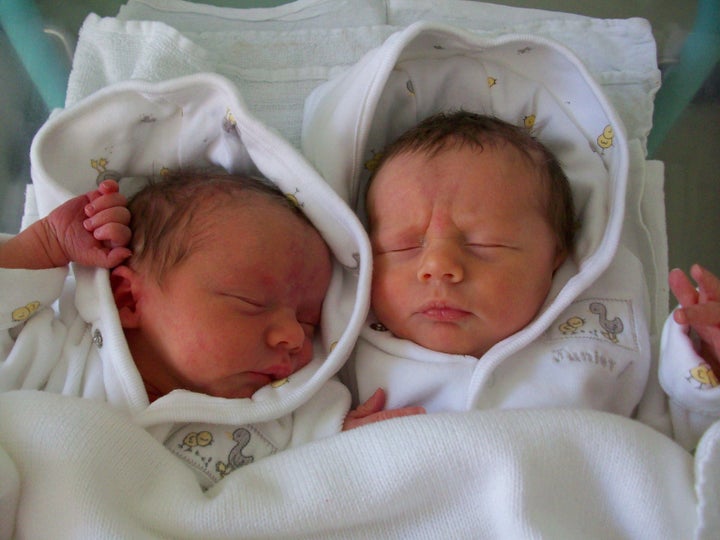 When Masters and her partner Spencer Davis, 40, first became a couple they weren't sure if they wanted children, but they were thrilled when she fell pregnant.
"I couldn't believe how happy I was," she said. "I ran down the stairs screaming, holding the pregnancy test in my hand. It was a brilliant feeling.
"Everything was falling into place."
During their 12 week scan they got another shock – they were expecting twins.
After a 27-hour labour, the boys were born via a Caesarean section on 2 April 2009. Ethan weighed 6lb 7oz and Ahren weighed 7lb.
At first, it was Ahren who the doctors were worried about, as his heartbeat had stopped before the birth.
He was taken into a specialist unit at Eastbourne District General Hospital, away from his brother, and monitored for the next five days.
Once home, the family hoped for the happy – and tiring times – every new parent expects.
But after a month, Masters noticed Ethan's face started to get pink patches on it, like he was blushing.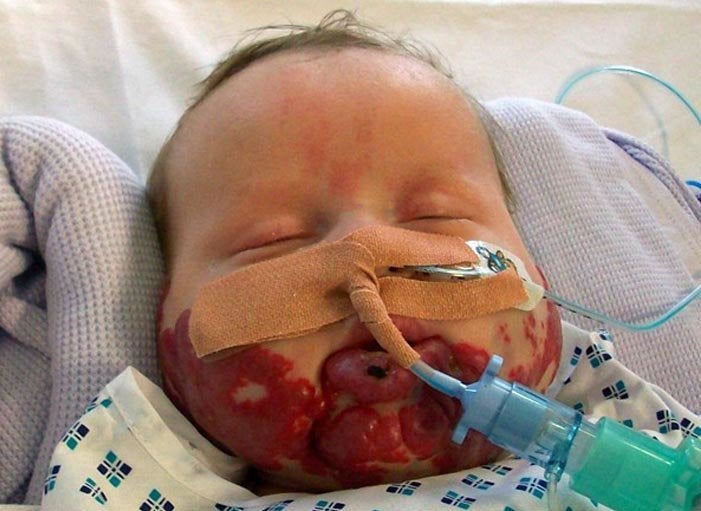 Masters took Ethan to the GP, but they reassured her that it was a birthmark and nothing more.
"But I knew it was wasn't nothing," Masters said.
"Within weeks, the right side of his face, ear canal and the inside of his mouth was covered in a bright red lump.
"Usually strangers coo over your new babies, but people would be shocked when they looked at Ethan, it was devastating."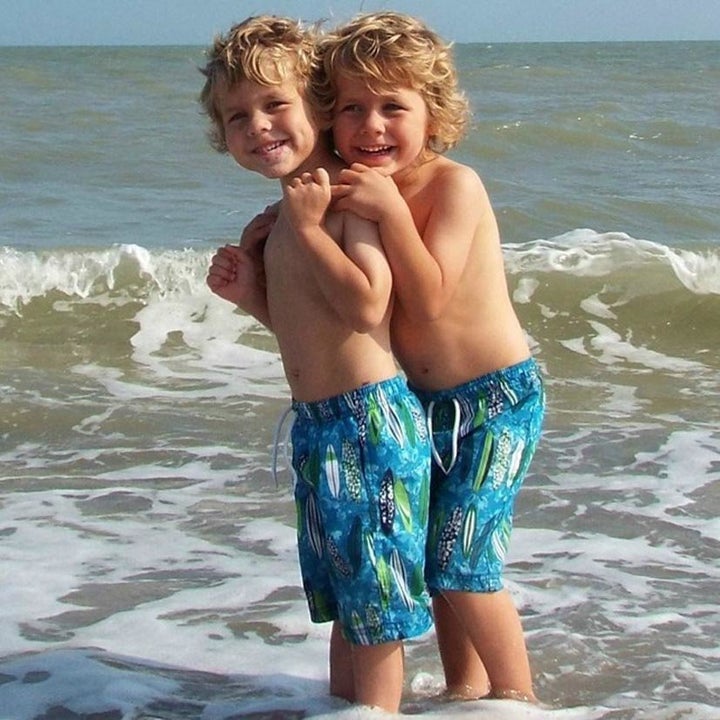 Over time, the birthmark got worse and worse until at two months old, Ethan started struggling to breathe, with his mouth so badly covered that he could barely breastfeed.
There, surgeons discovered the birthmark was also growing on his windpipe, blocking his airway.
"I couldn't believe Ethan's birthmark was choking him," Masters said.
Doctors said Ethan's inability to breathe without oxygen could kill him and his family were given a choice: he could trial a new treatment, taking beta blocker Propranolol four times a day for a year, or endure a risky tracheotomy - an incision in the windpipe to relieve an obstruction to breathing.
They went for the drug, and within two weeks the bright red mark had shrunk.
Within a month, Ethan was back home with his twin.
"I couldn't believe how quickly his birthmark disappeared," Masters said.
"I cried when I saw the difference and still can't believe it when I see the shocking photos of him now.
"We really haven't looked back since Ethan took that drug. Now he and his twin are an inseparable pair who just want to spend time together."
Ethan has minimal scarring and is now enjoying life as a happy seven-year-old.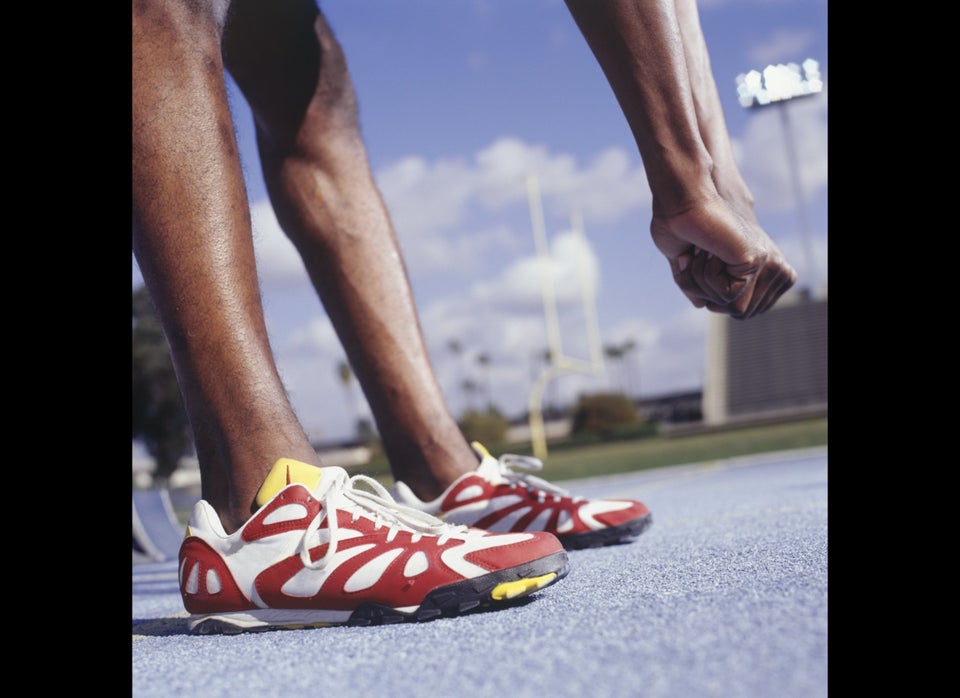 21 Rare Diseases