A child singlehandedly knocked over a giant fox LEGO statue worth more than £10,000 at a LEGO exhibition in China.
The four-year-old, who has not been named, knocked the sculpture of Nick from 'Zootopia' over just an hour after the display at the LEGO Expo in Ningbo, Zhejiang Province, had been opened to the public
The creator of the figurine, Mr Zhao, said it had taken him three days and nights to build.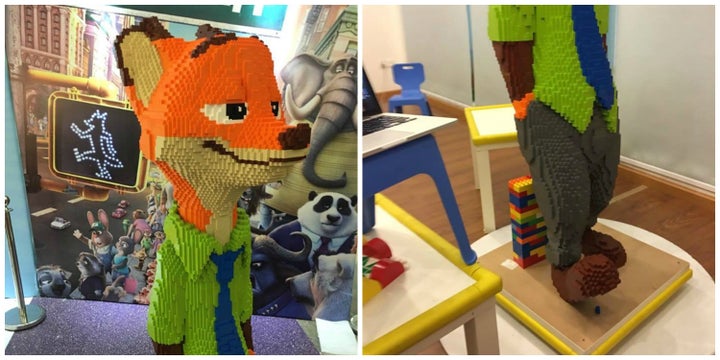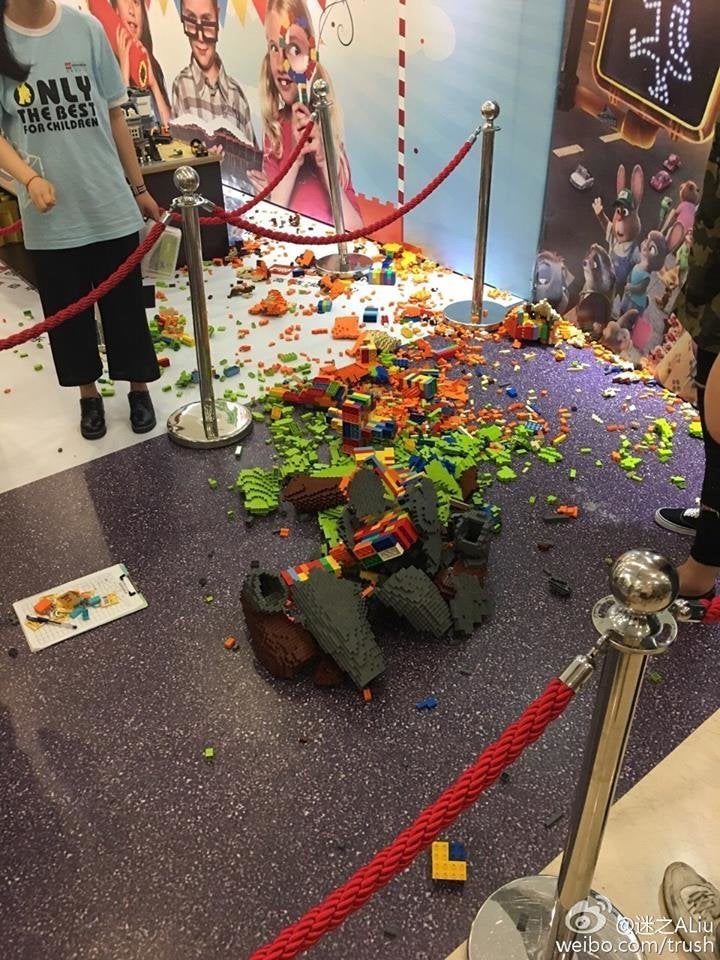 The Beijing Youth Daily newspaper reported that the sculpture was worth 10,000 yuan, which is equivalent to £10,530, according to CCTV news.
Mr Zhao said he would "not be accepting any compensation" as the child had not done it on purpose.
"The child did not intend to break it," he said.
He added, according to News163: "The child is too small, the staff did not see, so we have a responsibility."
"They should have made the child put it back together," one person wrote.
"He either would have gained some engineering skills or would not want to see another LEGO block for the rest of his life."
Another commented: "When are these parents going to take responsibility for the child's actions?"