A boy who thought his swollen nose was the result of a mosquito bite was shocked when he found out it was a rare cancer.
Matthew Kirk, 11, from Worcestershire first spotted the lump on a family holiday.
But after it more than doubled in size his parents sought medical treatment.
"At the time it never crossed my mind that Matthew could have cancer," said Mum Joanne Kirk. "He was such healthy and active child, who was never ill nor had any time off from school."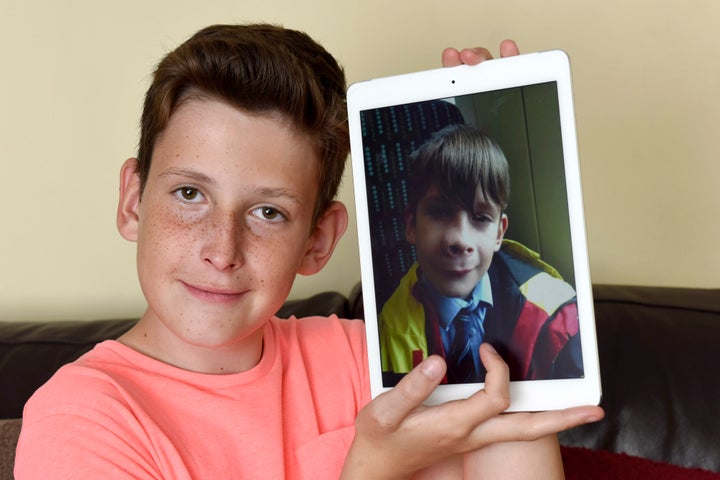 Speaking of Matthew's diagnosis, Mrs Kirk said it was only when the lump grew bigger that she thought something may be seriously wrong.
"A friend made a comment about his swollen nostril so we thought it could be something worse," she said.
"Doctors initially thought it was a bacterial infection but after an in-depth scan they revealed there was a mass in Matthew's nose I was horrified.
"By this point the large tumour had grown from his nostril up towards his eye socket and around the lip, it was around the size of a tennis ball, I was terrified.
"As soon as doctors mentioned that he would need chemotherapy I burst into tears as it had suddenly hit me that my son had cancer.
"After doctors took a biopsy of the tumour it continued to grow even more.
"We were told Matthew would need chemotherapy and would likely need specialist proton therapy to kill off the cancer due to it being in such a sensitive area – near to his eyes."
Matthew started a high dosage of chemo and radiotherapy in October 2014 to shrink the tumour to a small enough size for the proton beam therapy in America to work.
Kirk added: "Before treatment we cut his hair short to stop the hair loss from chemotherapy being so traumatic for him.
"But three weeks into his first cycle of treatment his hair began to fall out in large clumps all over his pillows, it was pretty heartbreaking when it happened.
"He was strong about it all, he covered his head with a cap and would go into school whenever he could, he was so remarkably brave throughout it all."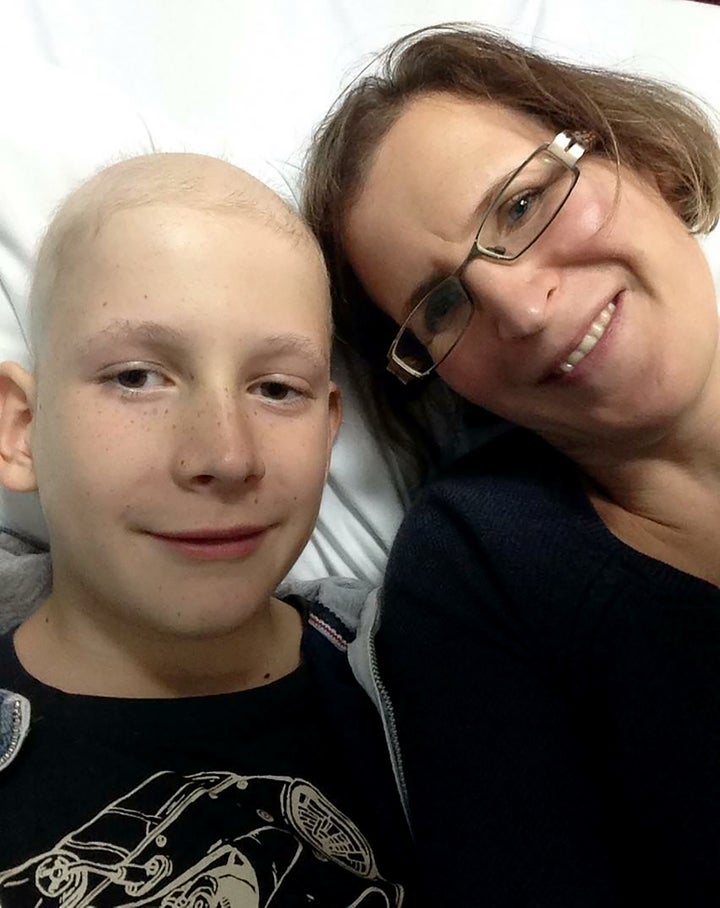 Matthew's family started a fundraiser so that his whole family could travel with him to the USA and the local community generously donated the funds.
Doctors flew Matthew out to Oklahoma, USA, for specialist proton beam therapy in January 2015.
"The treatment was very intense, which left Matthew's face burnt and peeling as well as giving him severe blisters in his mouth but we knew it was the only way to save our son," his mum said.
"After flying back from America through the night Matthew was so determined to go back to school and see his friends that he went in having barely slept.
"When he went into the school his classmates gave him a massive cheer and were so happy to see him back after such extreme treatment – it really warmed my heart."
After treatment, Matthew underwent physiotherapy to treat problems with his balance and walking.
His mum added: "We can't thank everyone enough who donated to help us be with Matthew during such a horrible time, as a parent it's one of the hardest things you can possibly go through.
"Now I'm very relieved it's over and we all can't wait to continue with the rest of our lives."
Dr Dave Hobin, Clinical Lead for Paediatric and Adolescent Oncology at BCH who treated Matthew said: "Alveolar rhabdomyosarcoma is a particularly rare form of cancer that occurs in the soft tissue.
"Matthew's treatment included intensive chemotherapy and radiotherapy, which can be demanding, especially for young people.
"Matthew was a real star, showing great courage and determination throughout this nine-month period.
"We're really pleased with his progress and delighted to hear he's enjoying all the things a young person of his age should be."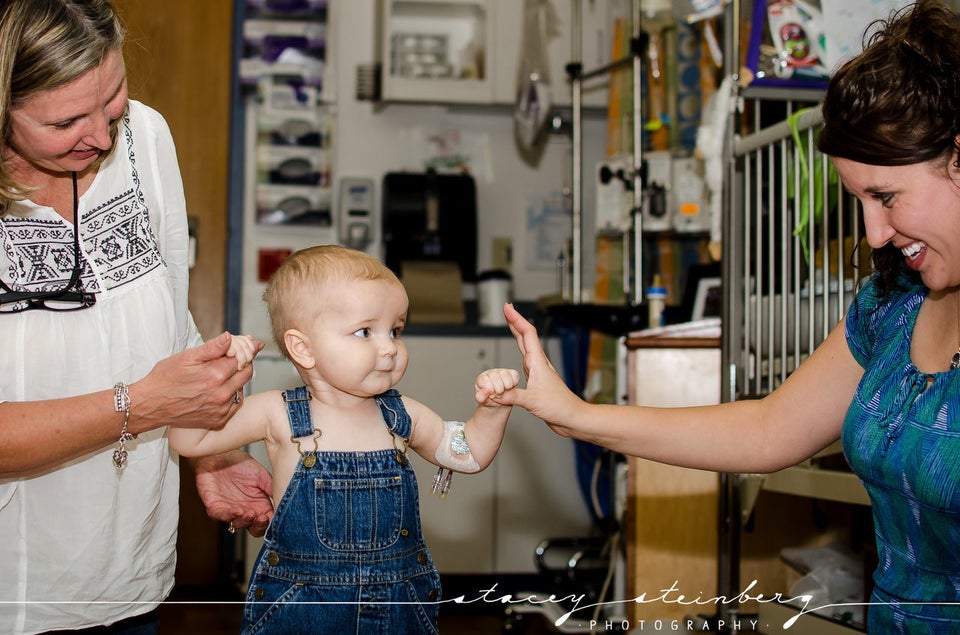 Childhood Cancer Awareness Month
Related