Parents have been celebrating their sons' love of "girls' toys" after a four-year-old boy succinctly summed up why toys are always gender neutral.
Rheann MacLaren, from Scotland, took to Facebook to express her pride in her son Harry McGregor's response to a stranger in a toy shop who tried to dissuade him from playing with a pink doll's pushchair.
"I listened as you tried to belittle my son for his choice of toy," MacLaren wrote.
"'Oh you don't want that, it's just for girls, not boys! It's all pink and girly. There's cars and dinosaurs over there, why would you want that girly thing?!'
"I was about to have a go at you, tell you off for being so judgemental and critical of a small child - but my boy got there first, and answered you so much better than I could've: 'Cos I like it.'
"It's literally that simple."
MacLaren wrote that her son likes dinosaurs and mud, but he also enjoys playing with his toy kitchen and watching her put on makeup.
"Am I worried? No, not in the slightest," MacLaren wrote. "My child will grow up a well-rounded, accepting boy who will never feel pressured to conform to gender stereotypes."
MacLaren's post inspired other parents to speak out about restrictive gender stereotypes.
"My Harry had baby dolls when he was wee," commented one mum. ":Brought a tear to my eye when he turned to me and said I'm going to be a good dad eh mum."
Another woman added: "My grandsons and my sons before them all had dollies and pushchairs which I bought. There should be no gender on toys."
Many parents commented that girls also enjoy playing with what are stereotypically considered "boys toys".
"My Harry is currently sporting pink nail varnish as he is influenced by his environment. It just so happens his mummy loves pink varnish! Gracie on the other hand has been playing fire fighters and will only answer to the name fireman Sam today," wrote a mum. "Let children be children and don't force stereotypical views on them."
Parents around the world have been using social media to share photos of their children proving that when it comes to toys gender barriers should not exist.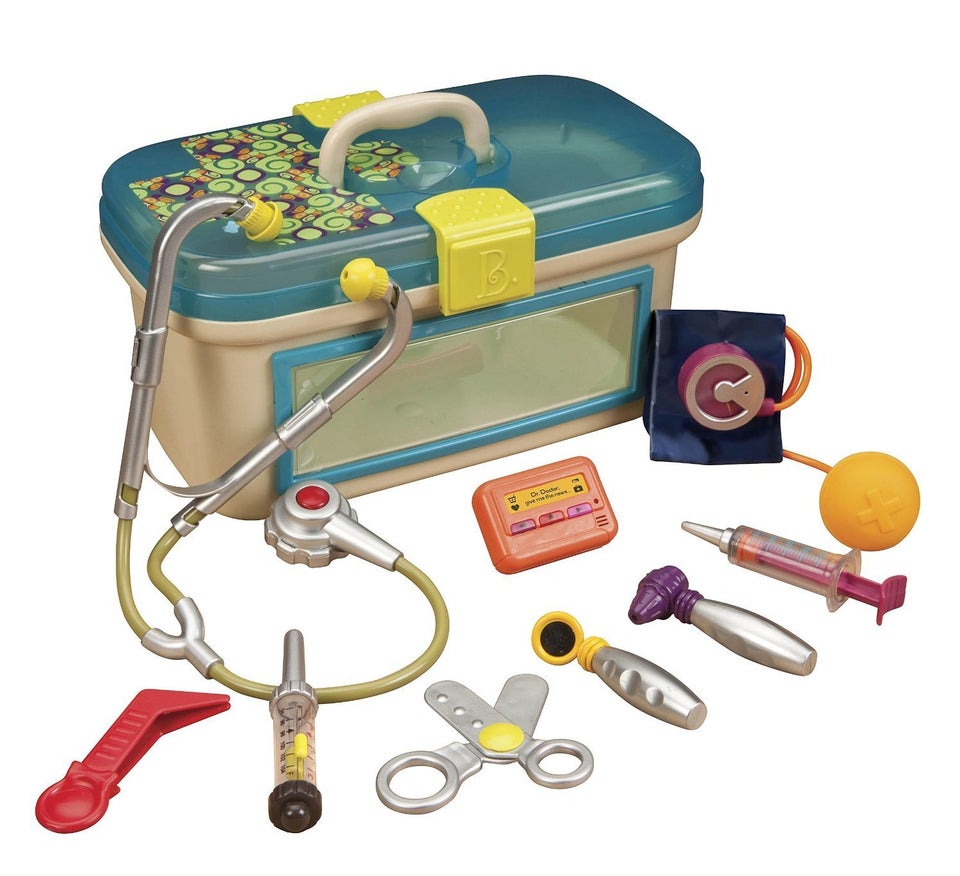 Classic Toddler Toys That Never Get Old