Boys are six times less likely than girls to seek support from Childline for suicidal feelings, the NSPCC has reported.
In 2015/16, the NSPCC-run service delivered 1,934 counselling sessions about suicidal feelings with boys, compared to 11,463 with girls.
The latest national statistics show that the suicide rate for boys aged 10-19 was more than double that for girls in 2015.
In response to the figures, Childline is launching its new 'Tough to Talk' campaign, backed by Wayne Rooney, which aims to empower boys to seek support.
"We hope that by putting the spotlight on male suicide we can help boys see that they are not alone," said NSPCC's CEO, Peter Wanless.
"If they can't talk to friends or parents then Childline is here to listen to them, whenever they need us."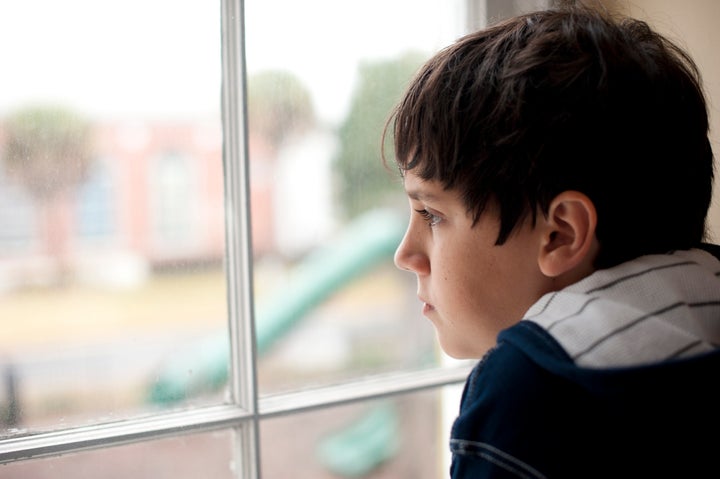 Childline held a total of 301,413 counselling sessions in 2015/16; 19,481 of these were about suicidal thoughts and feelings (gender was unknown in 6,084 counselling sessions). This was a 120% increase compared to 2010/11 when there were 8,835 counselling sessions about suicidal thoughts.
The NSPCC revealed boys who did get in touch with Childline talked about a wide range of issues including relationship worries, abuse, bullying, sexuality, gender identity and mental health, as well as feeling suicidal.
Boys aged 12 to 15 were most likely to be counselled about suicide.
In 20% of counselling sessions when boys mentioned if they had confided in anyone else, they said it was the first time they had spoken to anybody about their suicidal thoughts or feelings.
One young person told Childline: "I keep having suicidal thoughts and I feel like I need to speak to someone. I have thought about telling my mum, but I think she will say that I just need to get over it.
"I have exams coming up but I haven't been able to concentrate because of these thoughts I keep having. What should I do?"
NSPCC ambassador Wayne Rooney said he believes stigma is preventing many boys from seeking support.
"Growing up in the world of football I know there can be a stigma attached to young men showing emotion," he said.
"It can be seen as a weakness but the opposite is true and it takes great strength to open up and reach out for help.
"Hopefully Childline's campaign will help young people, and boys in particular, see that they are not alone and it's ok to speak out. They don't need to suffer in silence."
Dame Esther Rantzen, president of Childline said: "Many girls also tell Childline they don't want to live any more, and to hear this from any child is heartbreaking.
"But we know that boys particularly struggle to talk about their despair because they regard it as weakness to share their feelings. We want to encourage them to speak to us on the phone, or online, because we also know that if they try to combat these suicidal thoughts alone, they can become overwhelmed by them, and that's when we can lose precious young lives.
"Suicide is one of the leading causes of death for boys and young men. We need to draw attention to this growing problem, and make sure all our desperate children know that Childline is there for them, day and night."
"We want to encourage them to speak to us because we know that if they try to combat these suicidal thoughts alone, they can become overwhelmed."
Fiona Pienaar, director of clinical services at Place2Be, a children's mental health charity, previously told The Huffington Post UK parents can play a leading role in helping their sons speak openly about their feelings.
"One of the most important ways parents can help is through role modelling as this can help to reduce the stigma so often associated with expressing feelings," she said.
"If boys can see that it's not a sign of weakness to seek help when it's needed, they are more likely to feel comfortable doing the same.
"Sharing not only how you have felt, but what you did to cope with stressful situations in your life can be a really great way of helping your children to develop their own positive coping strategies."
For more advice and guidance for parents on helping boys build mental resilience, click here.
For more information:

Childline: Children and young people can contact Childline for free, confidential support and advice, 24 hours a day on 0800 1111.

PAPYRUS HOPELineUK offers confidential, short-term advice and support to young people experiencing thoughts of suicide, or to anyone with concerns about a young person with thoughts of suicide. 0800 068 4141.

YoungMinds Parents helpline offers free, confidential online and telephone support, including information and advice, to any adult worried about the emotional problems, behaviour or mental health of a child or young person up to the age of 25. 0808 802 5544.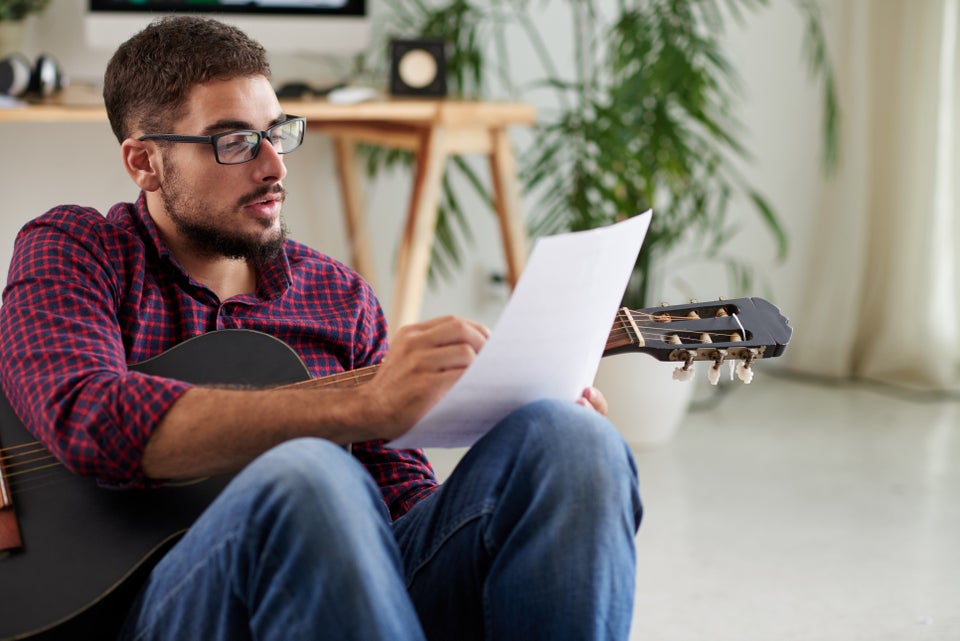 Hobbies That Improve Mental Health