A university has said it was a "mistake" to force victims of sexual assault to sign a contract that prevented them from speaking out.
The contract, labelled a "gag order" by campaigners, was discovered when a student at Brandon University, Manitoba, Canada, posted it into an anonymous support forum.
Stefon Irvine of student group We Believe Survivors said: "One student mentioned the behaviour contract... they were strong enough to come forward."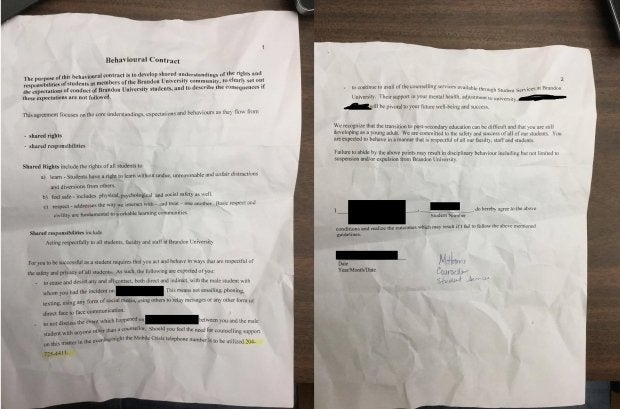 Brandon University confirmed the contract was genuine but now says it was "not appropriate or helpful".
The contract states that a signatory cannot contact the other person involved in an incident.
"This agreement focuses on the core understandings, expectations and behaviours as they flow from shared rights and shared responsibilities"
It says they cannot speak about what has happened to anyone other than their counsellor.
Dr Corinne Mason, a coordinator of women's studies at the university, told CTV: "This 'gag order' is not surprising given the culture of silencing victims on all Canadian university campuses."
Records reveal that one sexual assault at the university was reported to police last year, but no charges were brought.
A copy of the document, leaked to CBC news, confirms that students face expulsion should they breach the contract's terms.
"It was really unfortunate knowing that this form existed," Irvine said. "Just knowing that the culture of silence on victims and victim blaming is so huge in our community."
But Brandon University associate vice-president of student services, Tom Brophy, defended the contract: "Certainly behavioural contracts are meant to protect, they're not meant to victimise or re-victimise.
"So behavioural contracts are there to protect students, that's what we endeavour to do."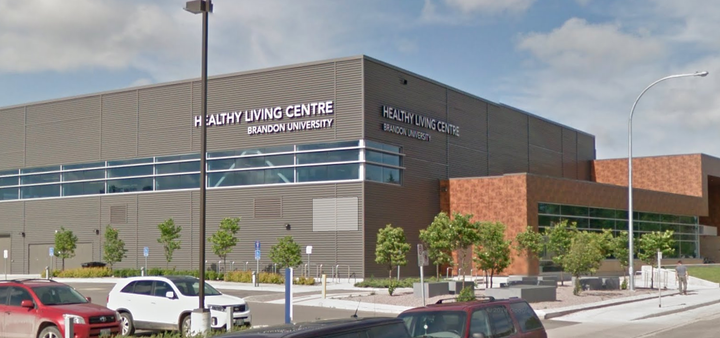 Brophy said that other Canadian universities use the contracts.
The university's president Gervan Fearon has now conceded the move was a "mistake".
He said the contract was "not appropriate" or "helpful to the survivors."
There will now be a new policy "aimed at prevention"