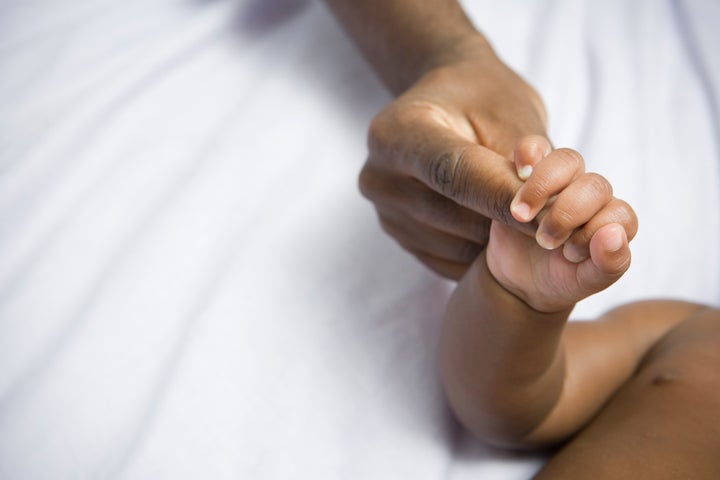 The phrase 'we need better support for breastfeeding' can sometimes feel like a suggestion that if women just had a little more help latching their baby on, and tried a little harder, then all their problems would disappear. It can attract a lot of backlash, and with that perception you can understand why.
But when we call for 'more support' we don't mean that at all. Yes, support for breastfeeding can mean someone to sit and help you latch your baby on, moving them a little left or right so that latch is more effective and comfortable for you. And timely, skilled support like this can make all the difference to breastfeeding working out.
But it's certainly not the only thing we mean. We mean that women deserve high quality information about how to know when breastfeeding is working... and when it isn't. A better environment to breastfeed in. Acceptance. Value in what they are doing. Investment in the infrastructure that makes it that bit easier. And more than that again.
So here's a run down of what 'more support' actually encompasses.
1. In the early hours and days...
High quality information antenatally about what breastfeeding is like – how milk is produced, how often babies feed, what normal baby behaviour looks like.
Individualised support during birth that reduces risk of unnecessary complications and interventions. Information on how any interventions might affect milk supply.
Support after the birth to breastfeed as soon as possible. Continued support with picking up and positioning if the mother is in pain or immobilised.
Infant feeding specialists on the hospital ward and in the community, who can visit as often as needed. Peer supporters working alongside them. And time. Time for them to sit, really listen and give emotional support too.
Accurate information on how to increase milk supply. The importance of responsive feeding is. How to spot effective milk transfer. When is feeding often, too often?
2. For more complex cases...
If babies aren't gaining weight, support with increasing supply or transfer of milk. Support with topping up. Guidance on when formula might be necessary, and how to ensure you carry on increasing your own milk supply alongside using it.
Good advice on how to use a pump if required. A high-quality pump being available. Information for women who decide to exclusively pump. And information for women who need to mix feed for whatever reason.
If a baby has tongue tie, then rapid identification and treatment where necessary. And for other complications that might make breastfeeding more challenging like cleft lip and palate. Identification, expert support, and accurate information.
Accurate advice for women who need to take a medication, including alternatives, rather than misinformation that they always need to stop.
More research into unexplained low milk supply and other complications.
A full explanation, debrief and support with formula feeding for those who wanted to breastfeed but were unable to do so.
Enhanced donor milk provision so that all sick and premature babies whose mother cannot produce enough milk, can be offered it rather than just the most vulnerable.
3. From friends and family...
Better support for mothers to recover after birth and get to grips with feeding. That might be from a partner or family. Or it might be from a doula. Or peer supporter. Or all of them. Anything that means new mothers are nurtured in a way that focuses on caring for her, not offering to give the baby a bottle.
Knowledge of how breastfeeding works, how to spot difficulties, and that there are other ways to bond with than using a bottle.
Advocates that stand up for the mother if she cannot get the support she needs or is feeling pressured unnecessarily to stop breastfeeding.
A shoulder to cry on when things are tough rather than an automatic suggestion to stop breastfeeding if she is not ready.
A knowledgeable community that understands how breastfeeding works. That understands frequent feeding, normal infant sleep and a baby's need to be held. That shares this knowledge with others, so that it becomes common knowledge.
Well-funded peer support groups so that mothers can spend time with others who are going through the same challenges, or have come out the other side.
A society that recognises breastfeeding as an utterly normal thing to be doing in public. One that sees it as a baby needing to eat, rather than an act of exhibitionism by a woman.
A society that values mothers, recognising that what she is doing is important. Not one that suggests she is failing if she doesn't get her 'life back', 'body back' or 'get back' to paid work asap. One that celebrates her new normal rather than suggesting she is somehow failing.
Educational programmes that ensure children grow up knowing how the female body works, how breastmilk protects babies, and how breastfeeding is a reproductive right.
5. At a government level, one that invests in breastfeeding by ensuring...
Hospitals and communities are well staffed, so that every mother who needs support gets it.
Generous and well-paid maternity and paternity leave, so that families have the time to establish breastfeeding.
Full legislation to support breastfeeding mothers on return to work, and workplaces are encouraged to support them.
Educational programmes based on the best possible research to update professionals across the spectrum.
Legislation to ensure formula milk is an accessible, high quality affordable product, not pushed on families by industries wanting to capture their 'market share'.
'More support' doesn't suggest that with a bit of help and determination that all women can breastfeed. Rather it highlights how women are currently being let down at every level. The list is long, and likely incomplete. We have far to go but while women are still falling through the gaps at every stage we will keep fighting for 'more support' across every dimension this entails.
Related