Breitbart's US editor at large launched a fiery tirade at BBC Radio 4's Justin Webb after the Today programme presenter asked him if it was true that the publication's former editor Steve Bannon "doesn't like Jews".
Joel Pollak, a senior editor at large of Breitbart, accused Webb of "lying" about Bannon, who was appointed as Donald Trump's chief strategist following the president-elect's win last week.
Pollak, an Orthodox Jew, said claims that Bannon "doesn't like Jews" were "100% false" and told Webb: "I am surprised you would repeat a lie like that."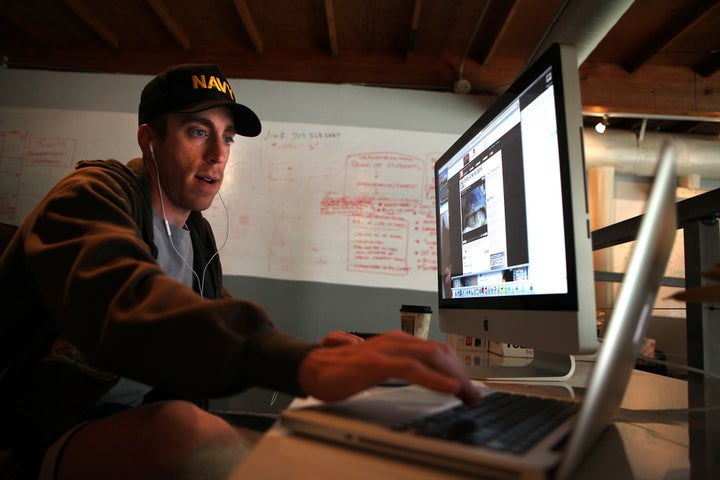 The appointment of Bannon as Trump's chief strategist was celebrated by White supremacists such as the former leader of the Ku Klux Klan and the American Nazi Party.
Webb read Pollak a quote from Bannon's ex-wife who claimed in court that Bannon had said he did not "like the way they raise their kids to be whiny brats" and that he "doesn't want his girls going to school with Jews".
Pollak vehemently denied Bannon was anti-Semitic and said it was a "fair assumption" to make that Bannon's ex-wife merely did not like him.
Pollak said Bannon "has been overly sensitive towards concerns affecting Jewish communities around the world".
When questioned about a Breitbart article which referred to Anne Applebaum as "a Polish, Jewish, American elitist", Pollak told Webb to "ask the Jewish author of that sentence".
He added: "The point is you're cherry picking a sentence that is written, by the way, by a Jewish author... and you are accusing that Jewish author of anti-Semitism.
"I mean, you're going to have to go a some way towards substantiating that claim a little bit more effectively."
Pollak challenged Webb, asking: "Have you got anything else?"
The American political commentator accused the British journalist of "lying" about Bannon and trying to "scare British people about the incoming Trump administration".
Pollak then questioned the "standard" of journalism.
The interview prompted a huge reaction from listeners, prompting Webb to defend the exchange, saying it was appropriate to give Pollak an opportunity to "respond robustly" to accusations against Bannon.
But social media was divided over the exchange on Today.
Many felt that Webb could have questioned Pollak more aggressively and held Breitbart to account over accusations of "fake news on its site".
Some felt the exchange was an "excellent publicity" stunt for Breitbart.
And some were highly critical of Pollak's attitude during the interview.
Pollak graduated from Harvard Law School and earned a masters degree in Jewish Studies from the University of Cape Town.
Bannon was chief executive of Breitbart News before stepping down to serve as CEO of Trump election campaign.
His appointment prompted a wave of criticism from senior Democrats, but also support from the American far-right.
Former KKK leader David Duke described Bannon's appointment as "excellent".
The former Grand Wizard told CNN: "I think that anyone that helps complete the program and the policies that President-Elect Trump has developed during the campaign is a very good thing, obviously.
"So it's good to see that he's sticking to the issues and the ideas that he proposed as a candidate. Now he's president-elect and he's sticking to it and he's reaffirming those issues.
"You have an individual, Mr Bannon, who's basically creating the ideological aspects of where we're going.
"And ideology ultimately is the most important aspect of any government."
Related