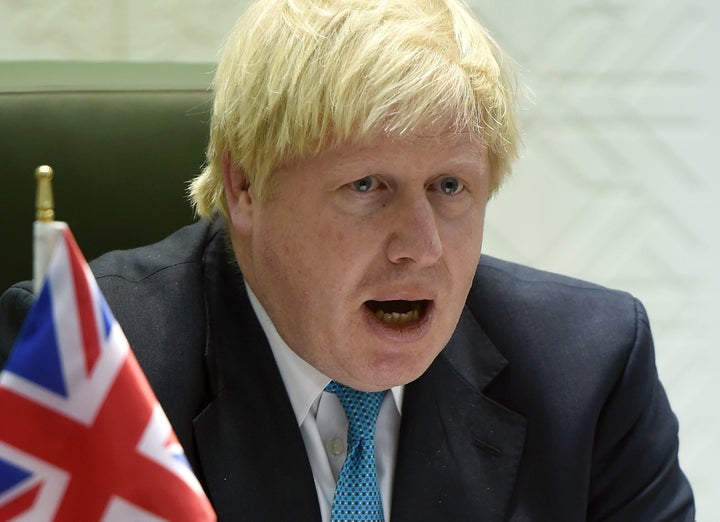 Brexit will cost the UK £55bn by 2030, a major study has found, which calls it "the firing gun on a decade of disruption".
By 2030, the analysis predicted, some working age families will have weathered two decades with a "weak" growth in income, as it said leaving the EU will lead to major currency falls.
The wide-ranging study also forecast a £13bn adult social care bill that will absorb almost two-thirds of the UK's expected budget in 2030, as the number of people needing help to wash, feed and clothe themselves doubles.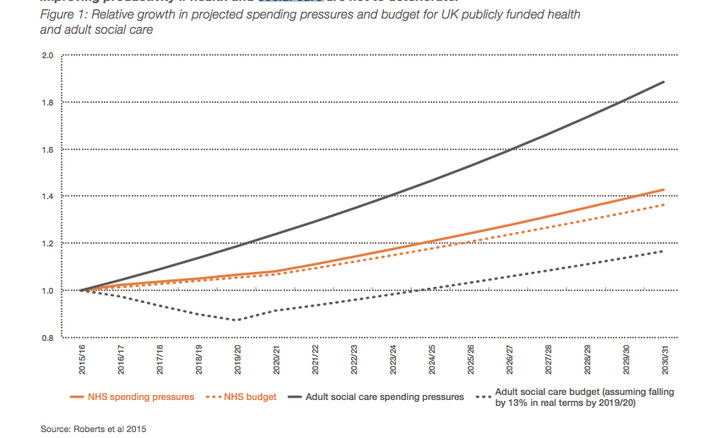 Public health costs will swell further as over a third of the population become obese, the number of over 85s almost doubles, and the working age population grows by just 3%.
In the report the IPPR also predicted much of the economic burden would fall on the young, with "sharp, growing and unprecedented intergenerational differences over income and housing are likely to be a key feature of the 2020s".
Inequality will deepen, the report said, with the income of wealthy households forecast to rise 11 times faster than for poor ones in the 2020s.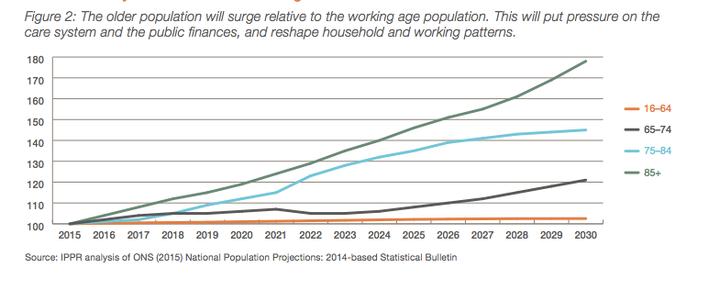 Elsewhere the IPPR said the UK would get more diverse, with the non-white proportion rising to 21% by 2030 and to more than a third of the population by 2050.
The report's author, Mathew Lawrence, said that the political fallout of the changes during the 2020s would reshape the UK "in often quite radical ways".
"In the face of this, a politics of nostalgia, institutional conservatism and a rear guard defence of the institutions of 20th century social democracy will be inadequate," he said.
"For progressives, such a strategy will not be robust enough to mitigate against growing insecurity, ambitious enough to reform Britain's economic model, nor sufficiently innovative to deliver deeper social and political transformation. They would be left defending sand castles against the tide of history."
Liberal Democrat Shadow Chancellor Susan Kramer called the report a "devastating indictment" of the Tory's "hard Brexit strategy".
"In the face of huge global challenges, the Conservative response is to haul up the drawbridge and hope that the future will go away. It won't", she said.
"Many of the huge international challenges identified in the report are more effectively faced working with our European friends, and within the Single Market.
"As economic power moves to southern, emerging economies, it makes sense for Britain to remain part of the world's most lucrative market. Problems such as climate change are much better faced internationally. And challenges such as a sharply ageing population will not he helped by locking out motivated and skilled workers from mainland Europe."
Popular in the Community