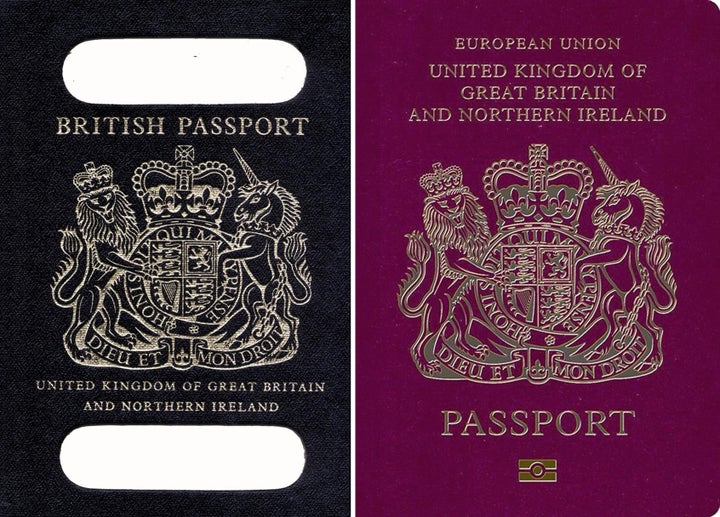 A petition has been launched to remove "all French words" from the cover of post-Brexit British passports.
The problem is that passport is itself a French word.
The issue of the colour of the British passport has been raised recently, with Brexiteers wanting them to no longer be the burgundy colour of EU passports.
The petition to parliament demands: "The vote to leave the EU means people voted to Take Back Control. Control of their borders, their culture and their language.
It adds: "Whether 'Dieu et mon droit' and 'Honi qui mal y pense' [sic] have existed as mottos in England for ages is irrelevant. French is an EU language and has no place on a UK passport."
Passport comes from the French for "to pass" - passer - and seaport - port.
With 55 signatures at the time of writing, the petition is a mere 9,945 signatures away from having the Government respond.
It also might shock the petition author to learn that the reason the phrases "Dieu et mon Droit" and "Honi soit qui mal y pense" are on the passport is because they are on the Royal coat of arms of the United Kingdom.
If it gains another 99,945 signatures and Parliament will have to debate it, as people on Twitter have been this evening.
The passport still has the French words on it, however, so we're evidently doomed to look at an "EU language" on our passports whether we Brexit or not.
Popular in the Community