Wrangling over a final Brexit trade deal with the European Union continued over the weekend, with no sign of the Prime Minister's troubles abating.
Last-minute talks between Brexit secretary Dominic Raab and Brussels resulted in an impasse ahead of a summit of EU leaders on Wednesday.
So what's now going on with Brexit, you ask? Here's what you need to know.
WTF Happened Over The Weekend?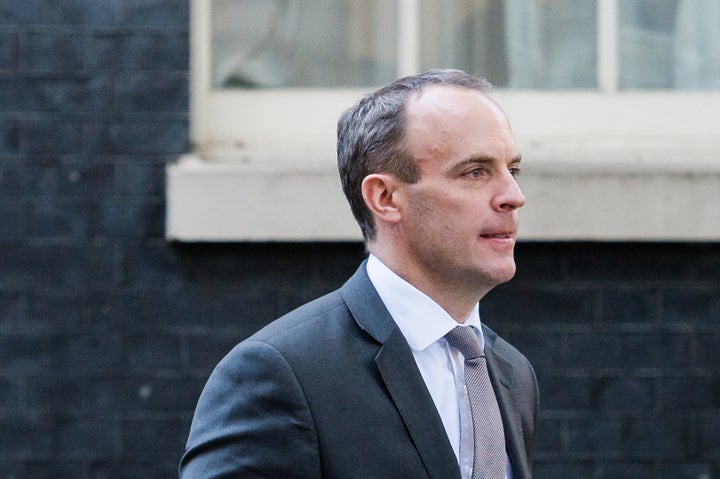 Theresa May's Brexit plans came under further attack.
Brexit secretary Dominic Raab made a surprise visit to Brussels for talks with EU negotiator Michel Barnier, but the two failed to reach an agreement.
The lack of breakthrough was caused by a failure to agree on measures to prevent a hard Irish border - a matter which has persistently strained Brexit negotiations.
Barnier tweeted on Sunday that "despite intense efforts", key issues were "still open".
The lack of progress had dashed any hopes of a deal being reached ahead of this week's summit of EU leaders.
An EU summit scheduled for November may now be used as an emergency meeting to discuss contingency "no-deal" plans.
WTF Is The issue With A Hard Irish Border/Backstop Deal?
The EU is proposing a "backstop" which would see Northern Ireland continuing to follow Brussels' rules after Brexit.
The arrangement was a proposed as an alternative to a hard Irish border.
The Prime Minister has rejected such calls as "unacceptable", while the Democratic Unionist party has criticised the proposal.
As an alternative, May has suggested a UK-wide "temporary customs arrangement" which has been met with skepticism from Brexiteers who fear such a deal would prevent the UK from forging free trade deals globally.
Boris Johnson took to his Telegraph column to accuse the bloc of giving the UK a choice between "separation or submission".
He wrote over the weekend: "In presuming to change the constitutional arrangements of the United Kingdom, the EU is treating us with naked contempt," he said.
"Like some chess player triumphantly forking our king and our queen, the EU Commission is offering the UK Government what appears to be a binary choice.
"It is a choice between the break-up of this country, or the subjugation of this country, between separation or submission."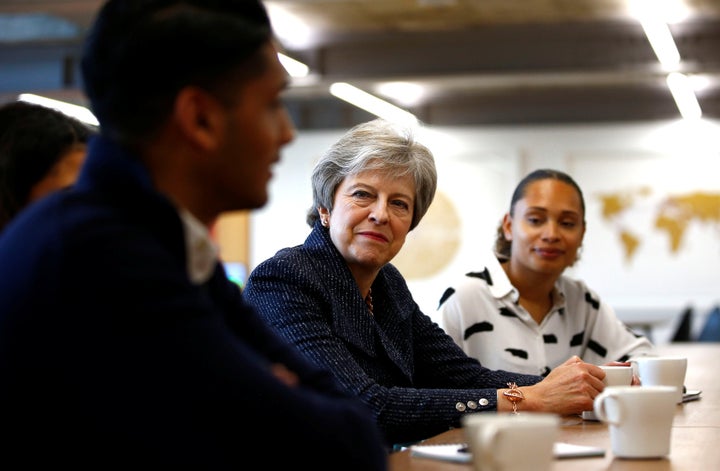 WTF Is Up With May's Leadership? Could She Be Under Threat?
May is stuck between a rock and a hard place as she faces potential resignations from her Cabinet and tensions with the DUP if she sticks to her proposed customs arrangement.
With the Cabinet set to meet on Tuesday to approve the plan, Andrea Leadsom, Penny Mordaunt and Esther McVey are said to be considering resigning in protest.
Disquiet among her party has also resulted in Raab's predecessor, David Davies, being suggested as a new interim leader.
It comes as Tory MP Nadine Dorries tweeted he could be the the kind of leader to deliver a Brexit approved by Eurosceptics.
It follows comments from Davis in The Sunday Times in which he warned that failure to agree on a final trade deal could leave Britain paying £39 billion to Brussels.
WTF Happened In The Commons On Monday?
Speaking in the House of Commons, May insisted a Brexit deal was still "achievable" despite the deadlock in negotiations.
She called for "cool, calm heads to prevail" after the talks failed to bridge differences - and warned of the danger that failure to reach agreement over the border could result in the UK leaving the EU without a deal in March next year.
Meanwhile, Sammy Wilson, Brexit spokesman for the DUP, which props up Mrs May's minority administration in the Commons, said a no-deal outcome was now "probably inevitable" due to the "intransigence" of EU negotiators.
WTF Will Happen In Wednesday's Summit?
An EU council summit will take place on Wednesday, where it was hoped that a provisional trade deal would be agreed - but that now looks unlikely.
The meeting of EU leaders will focus on the progress of Brexit negotiations, as well as migration and internal security.
While there are reportedly no more talks to be held between Number 10 and Brussels before Wednesday, Downing Street said the Government is still "committed to making progress".
Correction: This piece previously stated David Davis was Dominic Raab's successor. It has been changed to reflect that Davis was his predecessor.