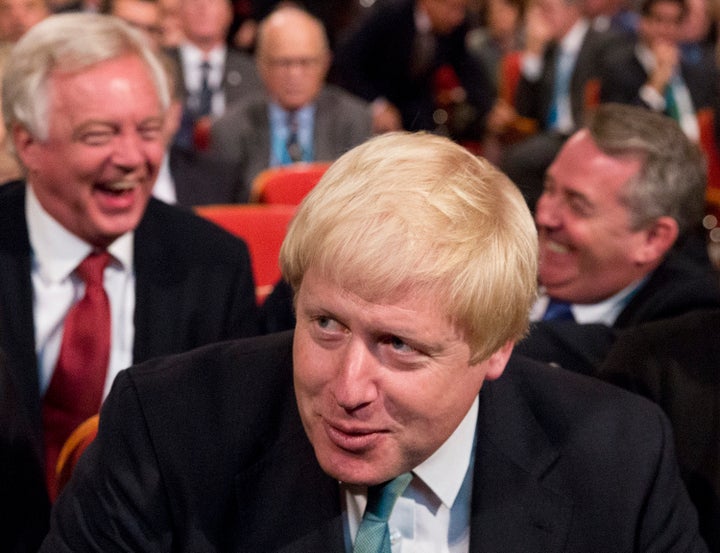 Men have utterly dominated the debate on Brexit in Parliament, new analysis shows, with almost 90% of Westminster contributions on the EU coming from male MPs.
Male parliamentarians spoke for a total of 12.5 hours in all debates on Britain withdrawing from the bloc, while women took up just 2.4 hours, the study by Women for a People's Vote found.
By scrutinising the three main Westminster debates on Brexit, researchers also discovered:
Male MPs spoke 97,383 words, compared to women's 18,333.

Women made contributions for just 10% of the time allowed in debates, even though they make up 32%of Britain's MPs.

In debates on other issues, women made 32% of contributions.
The analysis has sparked concern that women's voices are being drowned out, amid fears they could be hardest hit by any fresh round of austerity Brexit ushers in.
It comes as Prime Minister Theresa May is on the cusp of a deal with Brussels, with negotiators ironing out issues over the Northern Irish border and customs.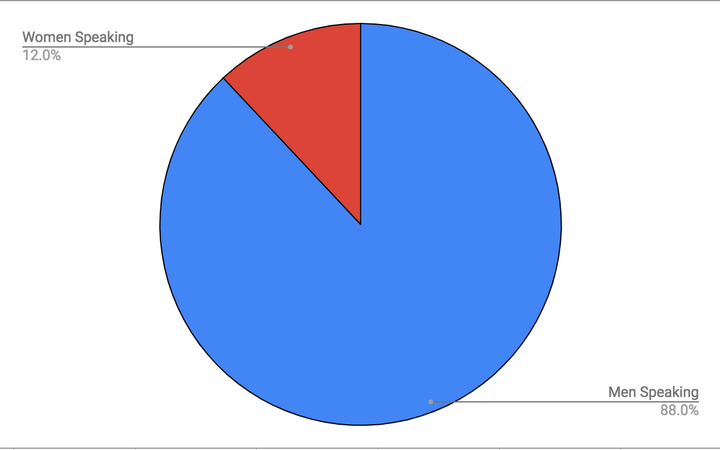 Some of the leading pro-Brexit MPs in the House of Commons include Boris Johnson, Liam Fox, Jacob Rees-Mogg, Sir Bill Cash, Sir Edward Leigh and Iain Duncan Smith.
On the pro-EU side of the argument, some of the most vocal male MPs are Ken Clarke, Stephen Kinnock, Hilary Benn, Chuka Umunna and Sir Nicholas Soames.
It is not the first time claims have been made about Brexit debate revolving around men.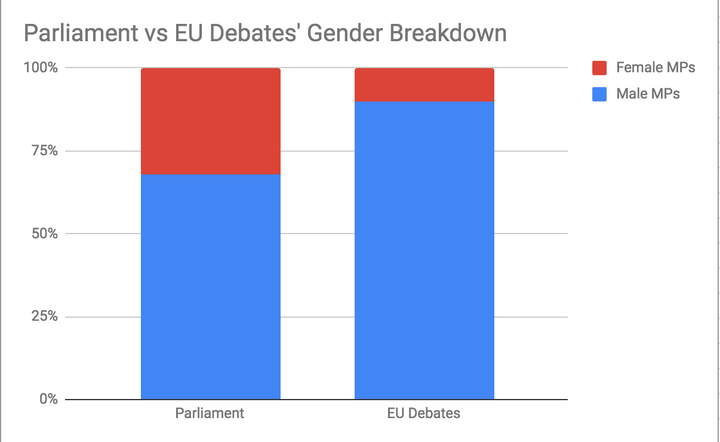 According to its website, only two of the official supporters are women – Brexit minister Suella Braverman and Tory MP Andrea Jenkyns – and seven of the 46 are men called John.
Labour MP Alison McGovern, who backs a second referendum on Brexit, said post-Brexit moves towards deregulation could have a significant impact on women, and female voices must be heard.
She told HuffPost UK: "Women are disproportionately impacted by Brexit, but our voices are being drowned out by mansplaining men in Westminster."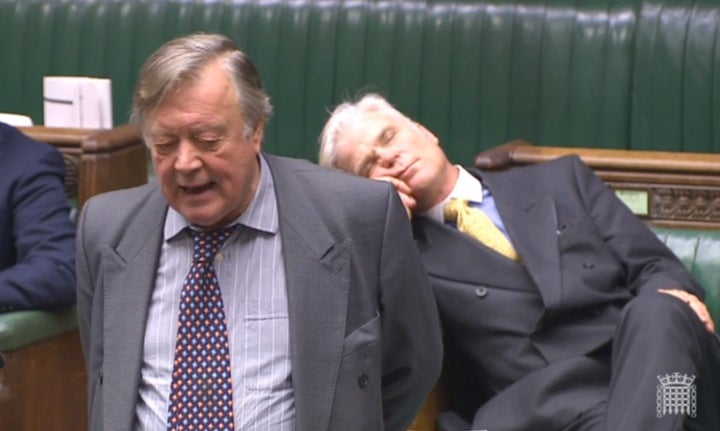 McGovern said the EU protects workers' rights which disproportionately impact women, such as disability rights, maternity rights, the working time directive and environmental regulations.
"It's women who get hit the worst whilst there is a Brexit-led economic downturn, women whose rights are most likely to be traded away in the name of deregulation, and women who will feel the pain most acutely of further austerity," she added.
"But as long as men dominate the debate, those issues won't get the time and attention they deserve and need. The Brexit debate has been dominated by a male elite in Westminster for too long. That's why it's time for all women to have a say through a People's Vote."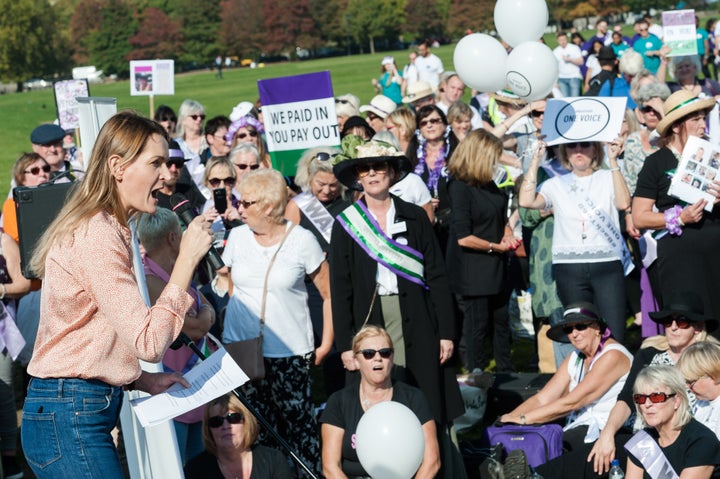 Sophie Walker, leader of the Women's Equality Party, said 91% of the press coverage during the campaign also went to men, while "critical questions" about healthcare, housing and employment were not explored.
"The Brexit debate has never been about women," she said. "Parliament should have been an essential process for scrutinising the potential impact of Brexit.
"When women's voices are missing from those parliamentary debates, women's lives are not represented, yet we know Brexit will affect women differently to men. Today's findings from Women for a People's Vote show that nothing has changed since the referendum – male MPs are still talking over women.
"So long as women are outnumbered 2:1 in Parliament and male MPs refuse to let women speak in the debates, there can be no such thing as a meaningful vote. For women's voices to be heard, we need a People's Vote on Brexit."
Anne-Marie Trevelyan, a leading female MP who campaigned for Brexit, said sharing views in Parliament was not the only public role women could take.
She said: "Maybe women do their politics behind the scenes more. It can often be more effective, but we may not get the credit."
HuffPost UK contacted Jacob Rees-Mogg, who leads the pro-hard Brexit Tory faction the European Research Group and Leave Means Leave to ask for comment about the analysis, but neither responded.