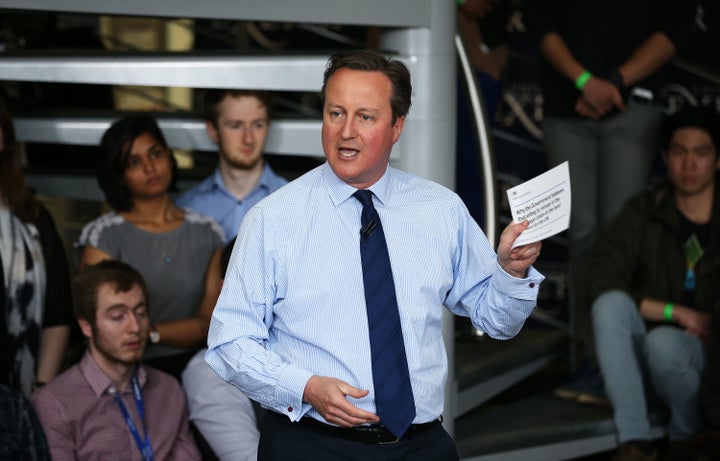 Pro-Brexit Tory MPs have been granted given a specific chance to condemn David Cameron in parliament for spending taxpayer's money on pro-EU leaflets.
But it will be a bit late.
On May 9 there will be a parliamentary debate on a petition signed by over 200,000 people that demands the prime minister not spend £9m on the campaign booklets.
However by the time of the debate, most of the 27 million houses due to receive the leaflet will have done so.

Petitions on the official website that receive over 100,000 signatures are considered for a Commons debate by MPs on the petitions committee.
The ant-leaflet petition titled "STOP CAMERON spending British taxpayers' money on Pro-EU Referendum leaflets" has been granted time in the Westminster Hall chamber for MPs to discuss it.
It said: "Prime Minister David Cameron plans to spend British taxpayers' money on a pro-EU document to be sent to every household in the United Kingdom in the run up to the EU referendum. We believe voters deserve a fair referendum - without taxpayer-funded biased interceptions by the Government.
"We, the petitioners, demand the Government STOPS spending our money on biased campaigning to keep Britain inside the European Union.
"The Great British Public have waited since 1975 for a vote on our relationship with Brussels. No taxpayers' money should be spent on campaign literature to keep Britain inside the EU."
The debate will be opened by Tory Sutton and Cheam MP Paul Scully, who is in favour of Brexit.
In response to the petition, the government said: "The EU Referendum Act 2015 commits the Government to provide information to the public on EU membership ahead of the vote, and that is what we will do."
The leaflets have angered pro-Brexit Conservative, and other, MPs. Justice secretary and Brexit campaigner Michael Gove recently claimed the leaflets were "one-sided propaganda".
And Tory backbencher Nigel Evans even accused the prime minister of deploying "spiv Robert Mugabe antics" to win the referendum for the 'Remain' campaign.
Cameron has defended the leaflet as justified because his government as a "strong view" that the UK should stay a member of the EU.
He told a group of students in Exeter last week the British government "with our experience, our understanding, our knowledge, we think we should stay in".
"I make no apology for the fact we are sending to every household in the country this leaflet. We think it would be a bad decision to leave," he said.
"We made a clear stance in this leaflet which I hope everyone will get a copy of."