Leaving the European Union would be a "daft" idea, according to Lord Sugar
In a video published today, the Apprentice star who was recently hired by David Cameron to be his enterprise tsar, said Brexit would "throw away our economic strength".
"I've gambled all my life in business, okay, and I am telling you this is a gamble that we cannot afford to take," he said.
"My only agenda is is that having lived in this country for sixty-nine years, a country which I love, I just don't want to see a massive mistake being made by the younger generation, or indeed any of the generations who just simply do not understand the ramifications of leaving the European Union.
"Let me put it in very plain terms. This is not a general election, this is not something that's going to come round in five years' time, oh, it didn't work, okay well we'll have another vote. No. No, this is the most serious vote you most probably will ever make in your lifetime."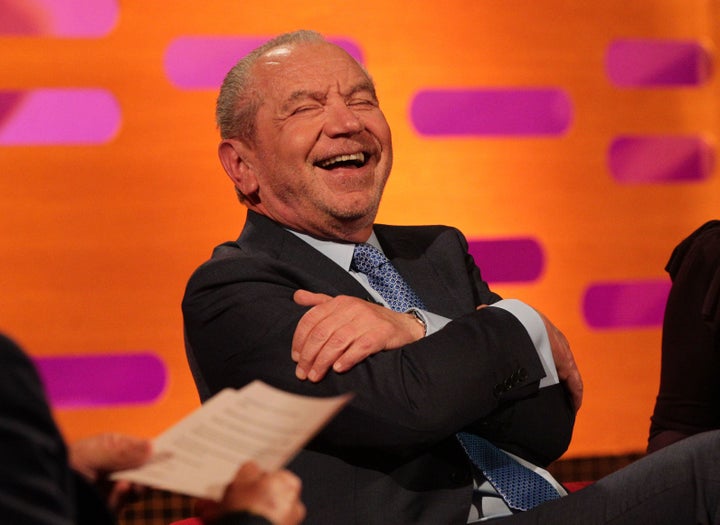 Lord Sugar added in his video: "Now I've been in business for many years and I've seen plenty of daft ideas and duff proposals in my time and Britain leaving the European Union is one of them.
"We're told by various campaigners that it would be some great moment if Britain leaves. But then what? All they give us is some rubbish about being like Norway or Canada or even Albania; it's hardly reassuring."
Earlier this month Lord Sugar, a former Labour peer, was given the job of advising the government on enterprise.
He was recently mocked by Republican presidential candidate Donald Trump. "He works for me," he told ITV.
"He is a small timer. I mean, he's doing a nice job but don't forget, he works for me - I make money from The Apprentice."