Brexit would make the UK as irrelevant as Guernsey on the world stage, a leading French minister has said.
While EU referendum campaigning is suspended in the wake of MP Jo Cox's murder, French Economy minister Emmanuel Macron said leaving the EU would reduce the Britain's relevance to that of a channel island.
Macron, who is viewed as a potential future president, told Le Monde: "If I was British, I would vote resolutely 'remain' because it's in the UK's interest. Leaving the EU would mean the 'Guernseyfication' of the UK, which would then be a little country on the world scale.
"It would isolate itself and become a trading post and arbitration place at Europe's border."
He also said Britain would have to keep paying towards the EU to access the single market, just like non-EU members Norway and Switzerland.
"If London doesn't want that, then the exit will have to be total," he said.
Speaking separately to RTL Radio, Macron said Britain would have to "act fast to avoid other countries starting a similar process".
He added: "There must be no question of Denmark, the Netherlands, Poland, deciding they want the same status."
Macron called the murder of Labour MP Cox "a crime against democratic debate".
There have been questions over whether her death will affect the outcome of Thursday's vote.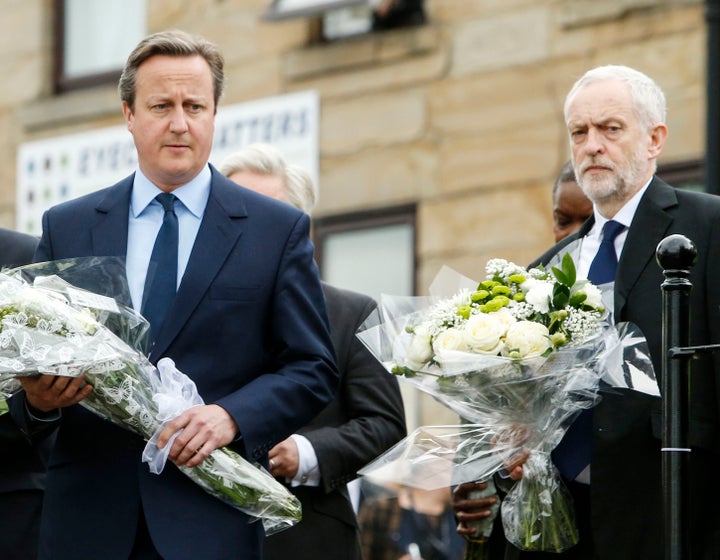 The referendum campaign is expected to resume on Sunday, with big names on both sides of the debate appearing on TV and on debates.
An Opinium poll for The Observer predicted a dead heat - both sides on 44% of support. This poll follows a recent surge that put Leave ahead, sometimes by as many as six points.
In an interview with The Observer, former chancellor and Remain supporter Ken Clarke said the claims by both campaigns had left voters "angry and confused", adding: "People have not been impressed by the campaigning. They do feel they don't know enough about it and they are slightly uncertain as to which way to vote."
He said the outcome was now "in the lap of the Gods".
Popular in the Community