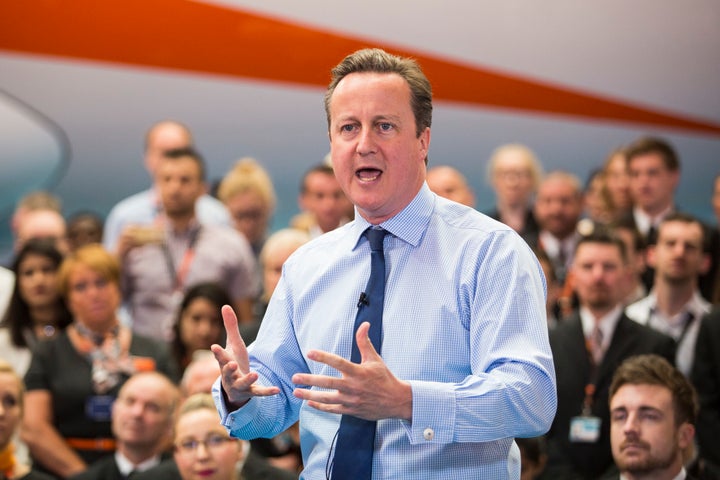 David Cameron has warned older voters that Brexit would endanger their pensions.
The prime minister used an interview with Saga magazine, which is aimed at the over-50s, to argue "a vote to leave would put pensions at risk".
"Everyone – even those who want to leave – accepts there would be an economic shock," he said.
"We owe it to all the people who have worked hard and saved all their lives to find dignity in retirement."
Older voters are seen as more likely to back Brexit than the young and Cameron's comments will be seen as an attempt to hammer away at the anti-EU core vote.
A Populus poll for the magazine of the over-50s also published today showed 42% intend to vote for the UK to remain a member of the EU – up from 41% in April. Support for Brexit also nudged up by a point to 46%.
Vote Leave chief executive, Matthew Elliott, dismissed the prime minister's claim.
He told the magazine "the value of pensions and investments depends above all on the fundamentals of the British economy".
"By leaving the EU and increasing our trade with the rest of the world, we would become far less vulnerable to being dragged down by the Eurozone crisis," he said.
A warning about the impact on pensions was seen as key to the Better Together ant-Scottish independence campaign in 2014.
Cameron also used his interview to warn Brexit could make it "more difficult and you will likely find it more expensive to travel around Europe than you do now".
And he suggested leaving the EU could cause visa and residency permit issues for the 100,000 skilled EU workers in the care industry which would have an "unpredictable effect on frontline services".
In recent days the 'Remain' campaign led by the prime minister has focused on trying to ensure young people vote on June 23.
The young are seen as more likely to back continued EU membership, however there are concerns about turnout.