Her turn as Captain Marvel in the film of the same name has become the largest-ever global box office debut for a female-fronted picture, and she is currently riding the crest of a huge wave as cinema goers continue to flock to see Marvel's first woman-led superhero movie.
Such is the franchise's faith in the character that it has been reported Captain Marvel will lead the Avengers going forward, securing Brie's place as one of the most powerful women in Hollywood right now.
But how did she get to this incredible point in her career?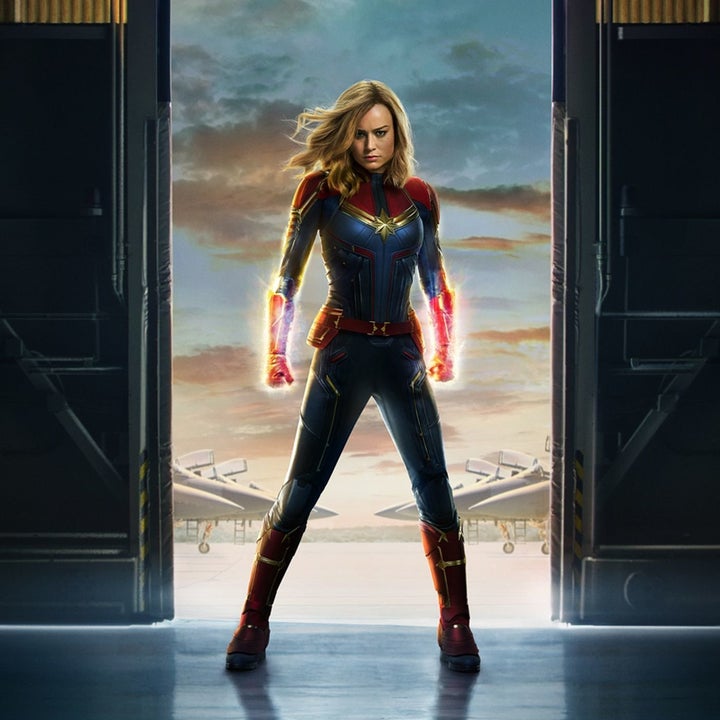 From her humble beginnings as a jobbing child actor, to lifting a golden statue at the Oscars, we chart the rise and rise of Brie Larson with her Six Steps To Superstardom...
Raising Dad (2001 – 2002)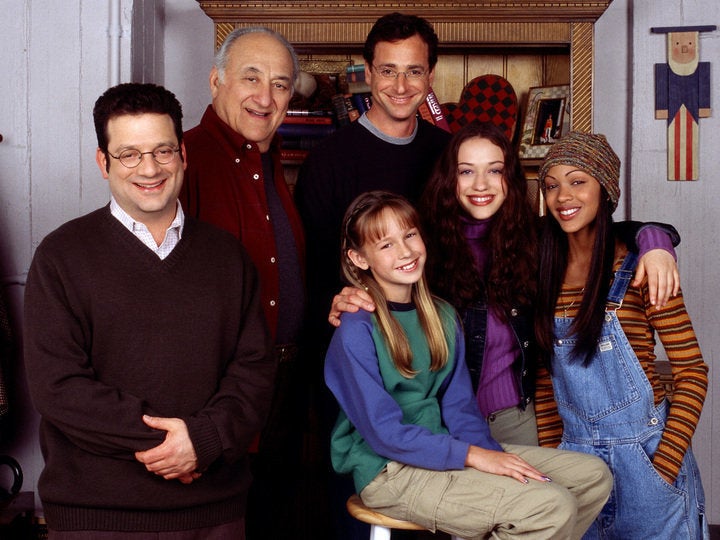 After appearing in a Barbie commercial parody on The Tonight Show at the age of nine, Brie Larson went on to score a number of guest roles on US TV.
But by 2001, she'd managed to score her first main cast credit as an actor, appearing as a regular in US sitcom Raising Dad.
In it, she played one of two daughters who were being brought up by their dad, following the death of their mother (we're sure it was much funnier than it sounds).
While the show was responsible for giving Brie her first big acting gig, it was buried away on a cable channel and only lasted one series.
However, this did not deter the young actor, who went on land other, albeit minor, comedy roles, and a part in the Disney Channel film Right On Track.
The United States Of Tara (2009 – 2011)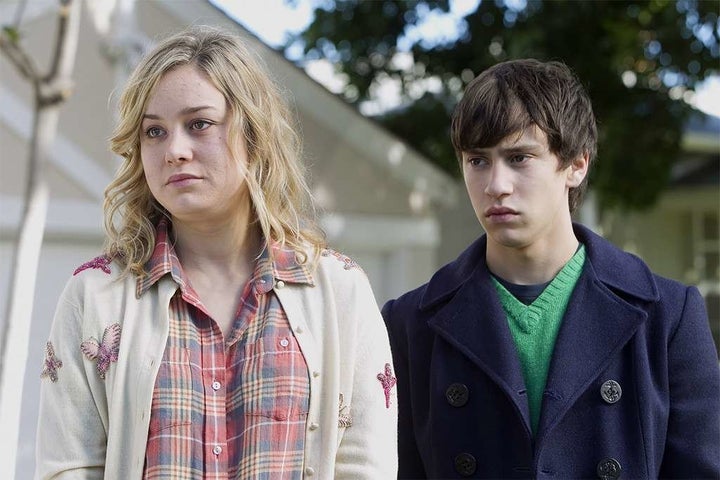 Having lost out on key roles in films Thirteen and Juno, Brie had actually thought about giving up on acting early into her adult life as she tried out at audition after audition.
In a 2016 interview with The Hollywood Reporter, she admitted to feeling typecast, saying: "The smallest fraction of a thing gets you cut, and if you have any sort of sense, you realise how impossible the situation is. Sometimes after getting knocked down a million times you think, 'Oh my God, I'm done.'"
But then along came Toni Collette-fronted comedy, The United States Of Tara.
At the age of 19, she began playing the daughter of Toni's character, and quickly won critical acclaim from the likes of The New York Times for her accurate portrayal of teenage life.
Scott Pilgrim vs. The World (2010)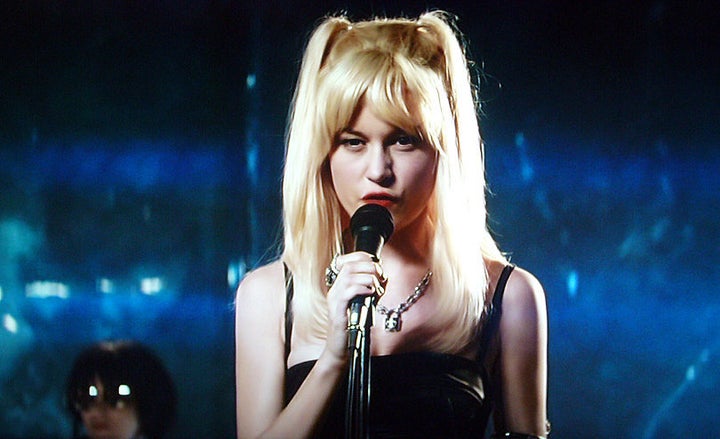 During The United States Of Tara run, Brie began dabbling in theatre and also landed her first film role opposite Rooney Mara in coming-of-age movie Tanner Hall.
However, it is not the film Brie credits with propelling her career – that came in 2010, when she was cast in Scott Pilgrim vs. The World.
In a 2013 Guardian interview, she described the film as being "a big life changer" for her, as while the film was not commercially successful, it developed somewhat of a cult following thanks to its overwhelmingly positive reviews.
Brie won an army of fans for her performance as Scott's vampy ex-girlfriend Envy Adams, with many fansites still to this day writing about how she stole the show in all the scenes she featured in, despite only being a supporting character.
21 Jump Street (2012)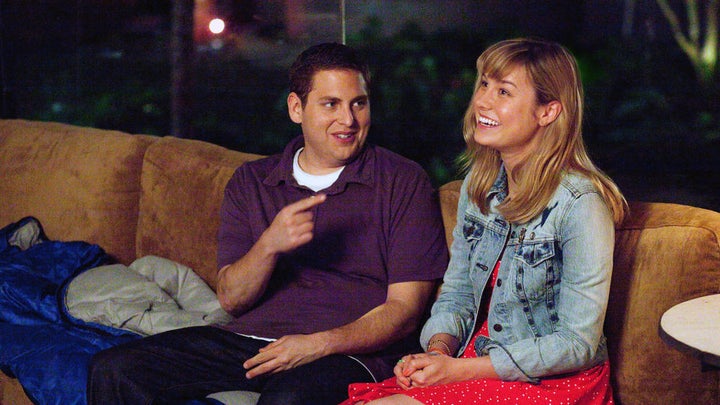 Brie landed on her feet when she was cast in a remake of 21 Jump Street, alongside Jonah Hill, Channing Tatum and Dave Franco.
Playing the love interest of Jonah's character marked her biggest role to date, as the film was a massive critical and commercial hit.
It took over $200 million dollars at the worldwide box office, making it the most popular film she'd starred in, as well as scoring an 84% approval rating on Rotten Tomatoes.
She was understandably more than up for starring in the sequel, but her character was cut when it went in a different direction than originally planned.
She told ScreenCrush in 2013: "It's not necessarily my choice. It's not like they said, 'Would you do it?' and I said, 'No.' That's just the way the story goes."
Short Term 12 (2013)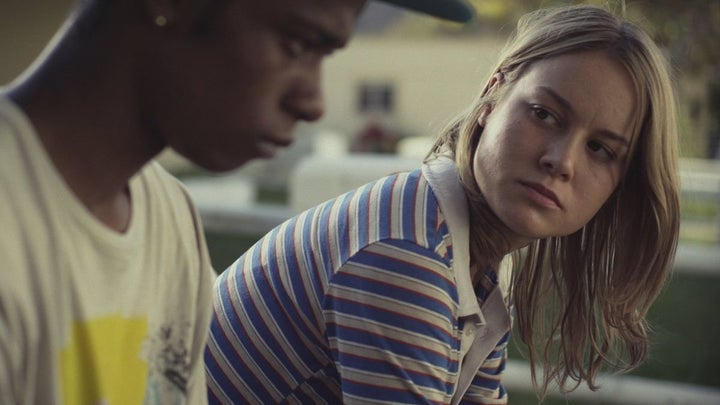 Brie's big breakthrough came when she landed her first leading role in Short Term 12 – a US indie movie based on a 2009 short of the same name.
While it might not have been the most high-profile gig, she won huge plaudits for her turn as the young supervisor of a group home for young teenagers.
One Empire critic said that she gave "a whirling dervish of a performance... She, like the film, breaks your heart and raises your spirit in one fell swoop", and there was even chat about "Oscar-buzz" after it won a raft of film festival awards.
While Short Term 12 ultimately did not receive any Academy Award nominations, the reviews had got Brie noticed by film bosses, with one of those being director Lenny Abrahamson – a man who would soon help set her career alight...
Room (2015)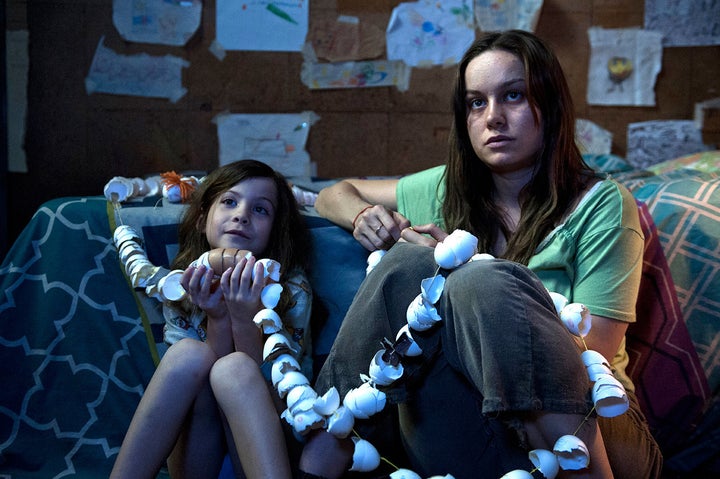 Lenny Abrahamson soon cast Brie in his small budget independent film, Room, based on the book of best-selling author Emma Donoghue.
In it, she played a young woman held captive in a shed for seven years, who bears a child of rape. The role was intense, and Brie even committed to transforming her body and avoiding sunlight for months prior to filming in order to convincingly play a long-term hostage.
When it was released in 2015, it didn't exactly set the box office alight, grossing a modest $36m worldwide. However, the critics loved it and the nominations soon began rolling in.
Before Brie knew it, she'd been nominated for Best Actress at the 2016 Golden Globes, Baftas, Critics Choice, SAG Awards and the all important Oscars.
She went on to win them all.
On the night of the Oscars, Brie reflected on her career journey, recognising the ups and downs she'd faced in the 20 years leading up to her winning moment.
She told The Hollywood Reporter: "I think the way you get there is by breaking it, by listening to what's happening inside of yourself. I personally had many moments of crossroads, probably hundreds of moments of crossroads where I could go the way that people were telling me to go, or I could go the way that felt right within me. And it took me 20 years to be standing here on this stage, but I wouldn't want it any other way."
So what next?
We'll next see Brie reunited on screen with her Captain Marvel co-star Samuel L Jackson in new film Unicorn Store.
The comedy, which was actually made back in 2017, will debut on Netflix in April, and was also directed and co-produced by Brie, marking her feature directorial debut.
With her now on the books over at Marvel, we can also expect to see her back kicking some intergalactic butt as our new favourite superhero, Captain Marvel.
Captain Marvel is in cinemas now.