Bristol University has unveiled an emergency contact system to alert parents, friends and guardians to concerns about the mental health of students after a number of sudden deaths of young people in recent years.
The suicide prevention scheme has been used to contact the parents of 36 students this academic year, after 94% of the entire student population gave their consent to take part, The Times revealed.
Mark Ames, Bristol's director of student services, told the newspaper: "By taking a wider view of the range of support available to a student, we're hoping to pick up students in difficulty at an earlier stage and to make sure we're helping them to draw on as much support available to them, and thereby trying to head off things developing into a more difficult or complex situation, or even perhaps a crisis situation."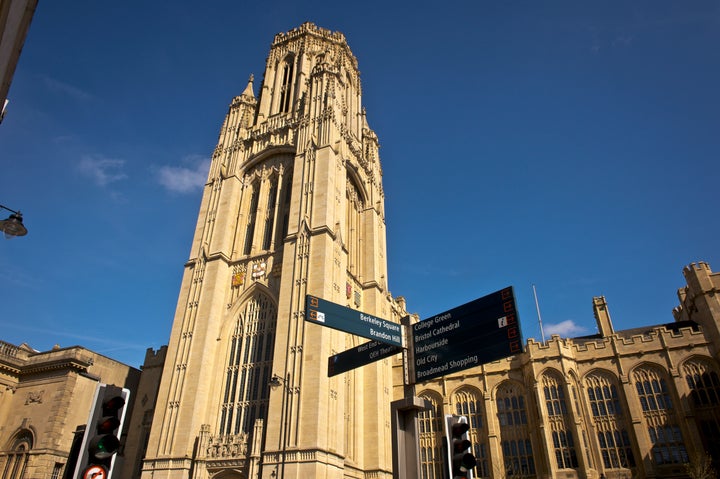 There have been 11 sudden deaths at the university in two years, nearly all of which have been judged by a coroner to have been suicide.
Correspondence shown to HuffPost UK appeared to show the university's support services struggling to answer his friends' increasingly desperate pleas for help, confusion around Justin's basic information, including his address in halls jointly run by the university, and a lack of support for those left behind after he died.
In emails, his friends repeatedly warned of Justin's threats to his own life and his increasingly threatening behaviour. At least one crisis meeting with professional support staff was cancelled at short notice. It wasn't rescheduled, the friends said. And as Justin's condition worsened and as his behaviour became more volatile, the university's support services hindered their efforts to help Justin, they claimed.
Other emails from the time show the university's confusion over Justin's basic information. In one message, a senior staff tutor in charge of pastoral support admitted they did not know where Justin lived until January, despite at least two incidents in the weeks prior where police were called to his address in halls of residence, which are jointly run by the university. The discovery, just five days before his death, confirmed he was fully accessible to support services. A coroner ruled in July that his death was by suicide.
The new system, which was announced as an opt-in policy in October, replaces a previous incarnation which saw parents only involved after matters became "more serious", the newspaper reported. It was requested by the parents of Ben Murray, 19, who died in May last year.
Despite having told staff he was struggling with his mental health, Ben fell behind with his work and was expelled. His parents believe that if the university had told them of his difficulties, he might still be alive.
In September last year, new guidance was issued to universities dedicated to the prevention of suicide.
It was launched in Sheffield at the Universities UK (UUK) annual conference where it was also announced that new guidance is being worked on for the disclosure of confidential data.
At least 95 university students took their own lives in the last academic year.
Ben's father James Murray said there was "too little information sharing" between universities and families.
Speaking at Sheffield Hallam University, he said: "We hear a lot talked about data privacy, we get fixated.
"We need to start giving more priority on information sharing to save lives."
He added: "If we had had more information maybe would have intervened, maybe things would have been different."
Nina Clarke, deputy chief executive of the charity Papyrus, said: "When lives are at risk, normal confidentiality rules can, and should be bypassed.
"So universities UK will be working with students parents and carers, legal and health experts and the Government to produce guidance regarding disclosure."
Professor Steve West, vice chancellor of UWE Bristol and chair of UUK's Mental Health in Higher Education Advisory Group, said: "When students take their own lives, it has a profound impact on family, friends, staff and students.
"This new guide offers practical advice on understanding and preventing suicide, as well as guidance on how best to support those most affected.
"We urge university leaders to work with their student support services to develop a strategy which focuses on preventing, intervening, and responding to suicide as part of an overall mental health strategy."
Together with charity Papyrus, UUK published the Suicide Safer Universities which includes advice on developing a strategy focused specifically on suicide prevention.
It covers information on intervening when students get into difficulties, best practice for responding to student suicides and case studies on approaches to suicide prevention.
The guide further includes steps university leaders can take to make their communities safer.
Useful websites and helplines:
Mind, open Monday to Friday, 9am-6pm on 0300 123 3393
Samaritans offers a listening service which is open 24 hours a day, on 116 123 (UK and ROI - this number is FREE to call and will not appear on your phone bill.)
The Mix is a free support service for people under 25. Call 0808 808 4994 or email: help@themix.org.uk
Rethink Mental Illness offers practical help through its advice line which can be reached on 0300 5000 927 (open Monday to Friday 10am-4pm). More info can be found on www.rethink.org.