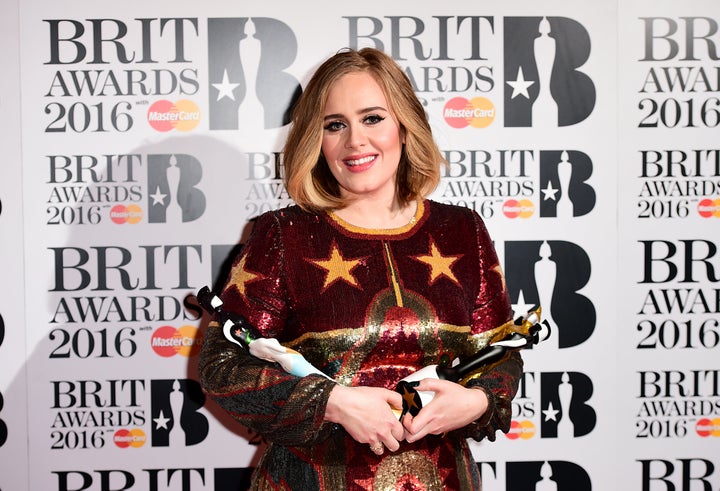 UK music industry chiefs have warned that British singers, bands and record labels will all be hit hard by Brexit.
The BPI, which runs the BRIT Awards every year to showcase British talent, said that music was an exports "success story" that could be damaged if the UK quit the European Union.
With less than three weeks to the EU referendum on June 23, new research seen by HuffPost UK showed that one in every six albums sold in Europe was made by British artists.
And a new survey of UK record labels found that 78% of them plant to vote 'Remain' in the EU, compared to just 20% who want to vote 'Leave'. And 90% of the labels fear that they will lose out on EU copyright rules after Brexit.
Music executives from across the world gathered in Cannes on Friday for 'MIDEM', the largest industry conference in Europe.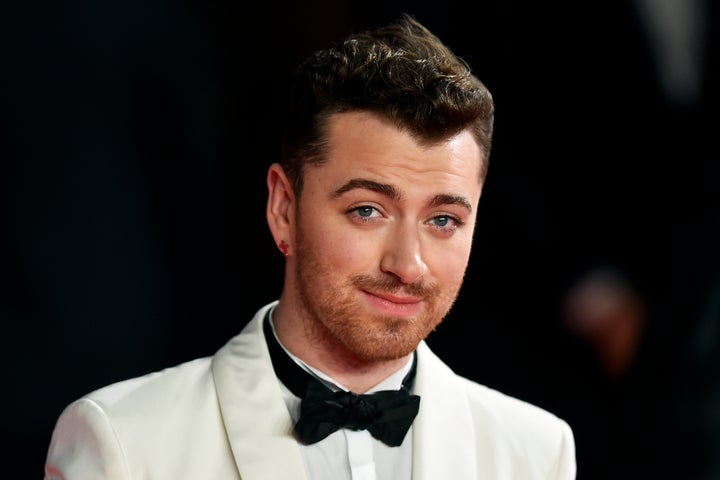 Writing for HuffPost, BPI and BRIT Award chief executive Geoff Taylor said that British music was "riding high in Europe".
"Whether it's Adele's power ballads, Ed Sheeran's acoustic blend of Pop, Hip Hop and Folk, Sam Smith's contemporary Soul, Mark Ronson's metro Electro-Funk, Iron Maiden's classic Rock or our exciting Grime scene, British artists have rarely been more popular outside of the UK," he said.
"Europe really matters for British music. Last year, one in four albums sold across Europe was by a British artist and, for almost half of UK record labels, at least a quarter or more of the revenues they earn outside of the UK comes from trading in Europe. In fact for a fifth of labels, this figure rises to 75 per cent or more."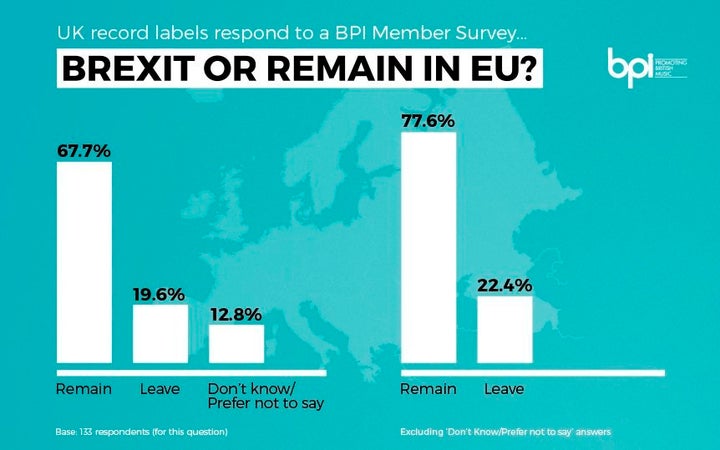 Taylor said that reducing access to European markets would be difficult for creative business, particularly their ability to freely travel and tour and promote their music.
The current EU copyright review was "vitally important" in getting video streaming platforms, such as YouTube, to pay artists fair rates for the music that helps to drive their business.
"Our members want Britain to have a seat at the table when those rules are set because intellectual property and copyright underpins our ability to keep re-investing in new talent, which is essential if we are to sustain Britain's proud record as the second largest exporter of music in the world," Taylor said.
UK record labels invest 25% of their annual revenues into new music, a bigger investment in R&D than biotech or the drugs industry, and as much again in marketing and promotion, the BPI says.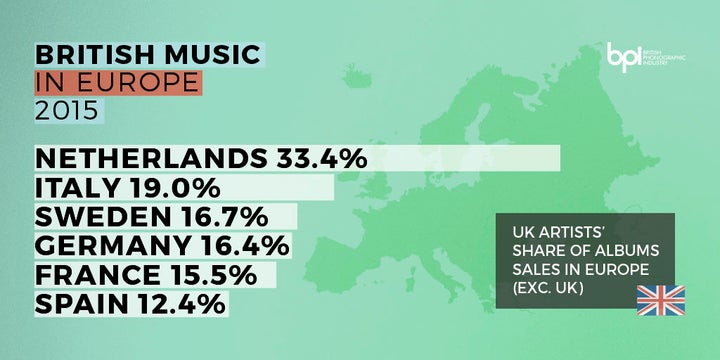 "When it comes to the EU referendum, they understand that business (and indeed politics), like music, is ultimately about collaboration. A bright future for the British music industry means continuing to perform as part of a group, not going solo," Taylor said.
The BPI survey found 59% of labels believe that leaving the EU could make it more difficult to successfully promote British music and artists in Europe.
Jamie MacColl of the indie band Bombay Bicycle Club added: "Being part of Europe is a huge advantage for bands of all sizes as it means we and our fans can travel freely, have our music protected by vital copyright rules and gain access to the world's biggest market."
A separate analysis by third-party tickets firm Ticketbis, also found that British bands – particularly new bands - would struggle with getting new working visas to tour in Europe.
The Spanish-based company said the cost of buying records and merchandise online could also increase for both people in the UK buying from Europe, and people in Europe buying from the UK.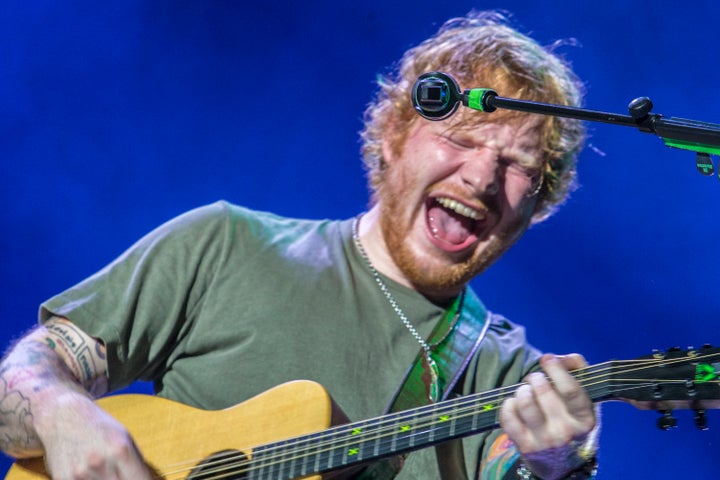 VAT or customs duty costs could change, and digital downloads could be affected too, it says. Artists currently selling downloads don't have to register for VAT in every EU country, which could change should Britain leave the EU.
Jaime de Miguel from Ticketbis said: "It is difficult to say until the votes are in and new agreements are made, but Brexit could have a huge impact on the music industry in the UK and on music fans across the globe.
"Over half (54%) of ticket sales through Ticketbis for events in the UK in 2016 have been from international fans that travel to the UK to attend music events. If the UK was to leave the EU these figures could be seriously affected and opportunities for fans to see their favourite artists live could be slashed."
Popular in the Community