Britain First has launched a campaign against a planned mosque in Gillingham.
A leaflet distributed by the group in protest of the new building makes some quite extraordinary claims.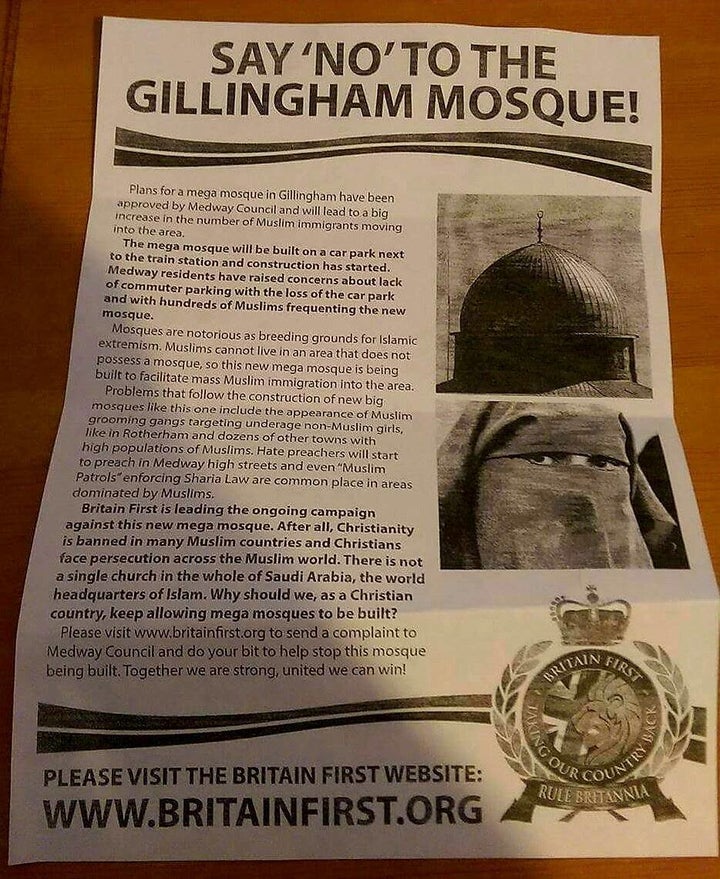 Mosques are notorious as breeding grounds for Islamic extremism. Muslims cannot live in an area that does not possess a mosque so this new mega mosque is being built to facilitate mass Muslim immigration into the area.

Problems that follow the construction of new big mosques like this one include the appearance of Muslim grooming gangs targeting underage non-Muslim girls like in Rotherham and dozens of other towns with high populations of Muslims. Hate preachers will start to preach in Medway high street and even 'Muslim patrols' enforcing Sharia Law are common place in areas dominated by Muslims.
The far-right group is having a bit of a rough week having had to send out emails begging for money for a new HQ and being ridiculed for a campaign against an 'illegal immigrant camp' in Sherwood Forest that is actually a treehouse built by some teenagers in 2010.
Kent Police have been contacted for comment.
Popular in the Community