Britain is the fourth best country in the world to be a young person, a new study reveals.
A global youth development index compiled by the Commonwealth Secretariat highlights the deep divide between life chances for people aged between 15 and 29 in the West and the developing world, the Press Association reported.
The wide-ranging survey studied the prospects of young people in employment, education, health, and political spheres as it examined 18 indicators including literacy, mental disorder rates, financial inclusion, and voter engagement.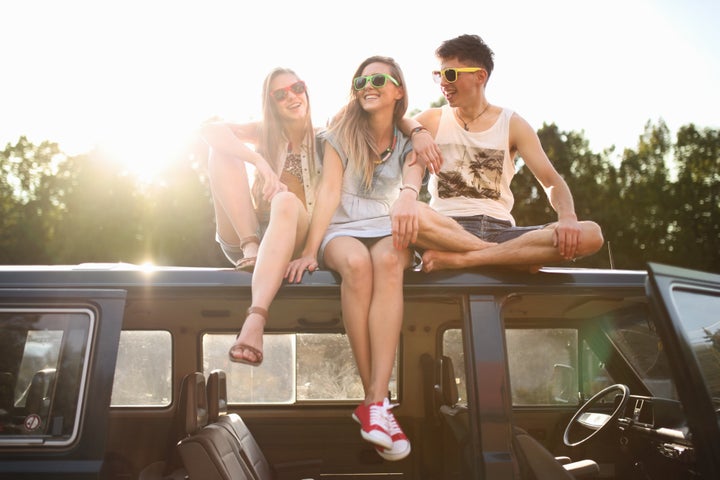 While Britain scored fourth place over-all, it ranked 39 for youth health and well-being - below countries like Romania, Albania, and Mexico, but well ahead of France, which was placed 79 in that category.
Germany topped the table, with Denmark second, Australia third, while Ireland came in at 15, and the US was ranked 23.
At the other end of the spectrum, young people in the Central African Republic had the poorest life chances of the 183 countries surveyed.
With the world's youth population at an all time high of 1.8 billion people, the Commonwealth warned that investment was urgently needed to boost the life chances for this age group in developing countries.
The report stated that the prospects for the emergence of a Generation Hope was being threatened by widespread joblessness, unequal access to health and education, and lack of political influence.
Commonwealth Secretary-General Patricia Scotland said: "The index throws down a challenge to policy-makers everywhere: without action to promote young people's empowerment, boosting opportunities for employment and opening up spaces for political dialogue, countries will be squandering their most precious resource and storing up problems for the future.
"The adolescents and young adults who make up Generation Hope have huge aspirations and enormous capabilities, but too often they face barriers in realising their potential as productive citizens.
"To make good on the promise and dreams of this generation and to forge a brighter future for all, we need to invest in young people's health, education, digital skills and offer meaningful opportunities for employment, participation and individual fulfilment."
The youth development index showed that the 10 lowest-ranked countries were all from Sub-Saharan Africa, but the region also recorded the largest improvement in the last five years.
It also revealed that young women were much less likely to enjoy access to education, health services, financial services and digital technology than young men.
And that participation in formal politics was declining, which the study put down to growing frustration against a backdrop of unmet aspirations, although digital activism, protests and volunteering were growing.
Achaleke Leke, a young Cameroonian peace activist and Commonwealth young person of the year 2016, said: "It shows the urgency of investing in us, so that we can become leaders and innovators, and peaceful and productive citizens."
Dr Mo Ibrahim, founder of the Mo Ibrahim Foundation for Good Governance in Africa, said: "Africa is a continent of young people, our demography is completely different from the rest of the world.
"Within three generations, 41% of the world's youth will be Africans.
"By 2030, Africa's labour force will be larger than China's.
"By 2035 it will be larger than India's.
"This is a wonderful resource for our continent if this resource is skilled and employed.
"I hope we do better with our abundant human resource, and avoid a potential curse."
Related