Cheese makes the world go round. But Britain's cheese industry is facing huge uncertainty during the Covid-19 crisis with some independent producers facing the threat of going under. The Academy of Cheese reports that many farmhouse and artisan cheesemakers lost up to 90% of their business overnight.
Some dairy farmers have been forced to pour thousands of litres of milk down the drain, cheesemongers are giving away cheese for free, and small producers have been left with maturing rooms full of cheeses because of limited shelf life.
But since lockdown forced the closure of bars and restaurants across the country, cheesemakers, cheesemongers, farm shops and delis have been moving to sell cheese online.
Can delivering directly to people's doors and introducing strict social distancing systems in shops that are still open so people can buy safely be enough to keep small-scale artisan cheese producers going? What else are they up to?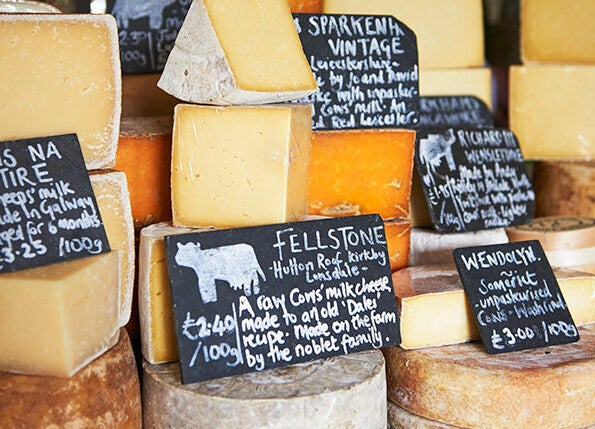 Virtual Weekend Cheesefest
In response to the crisis, specialist cheesemakers and retailers in the UK have teamed up to create the first-ever online British Cheese Weekender, set to take place over the early May Bank Holiday week (May 8-10).
The three-day event brings together the country's top cheese experts and cheesemongers from different fields to offer free online activities for cheese lovers. Expect online tastings, live stream cook-alongs, talks on how to build the perfect cheese board and Q&A sessions about cheese and drink pairings.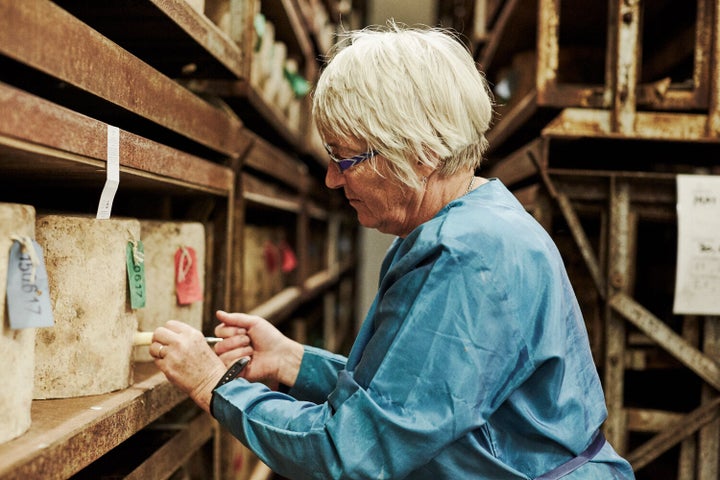 It's been created in support of small cheesemakers and dairy farmers around the country, as COVID-19 threatens to wipe out the previously thriving industry.
Fourteenth-generation cheesemaker Mary Quicke from Quicke's Cheese Farm tells HuffPost UK that she is working with Australian chef Patrick Spence who will demonstrate cooking with their cheese and offer tips and tricks on Zoom.
"Unfortunately, I won't be able to do the live stream because there isn't enough Wi-Fi on the farm, but I'll put together a pre-recorded film about the cows and cheese, the cheese storage and the process," she says. "Plus, a tasting that goes through four different ages of cheese."
When Life Gives You Milk, Make... Yoghurt
During the early days of the lockdown, Jonny Crickmore, owner of Fen Farm Dairy in Suffolk, gave away 3,000 wedges of raw milk Brie to locals as a gesture of goodwill instead of letting the dairy farm's produce go to waste.
Things are looking slightly more promising now that the farm has rehired its furloughed staff to start making its famous Baron Bigod cheese again.
"Within the first two weeks, we lost about 70% of our business through sales and we were going to lose about £50,000 worth of cheese if we didn't do something about it," Crickmore explains.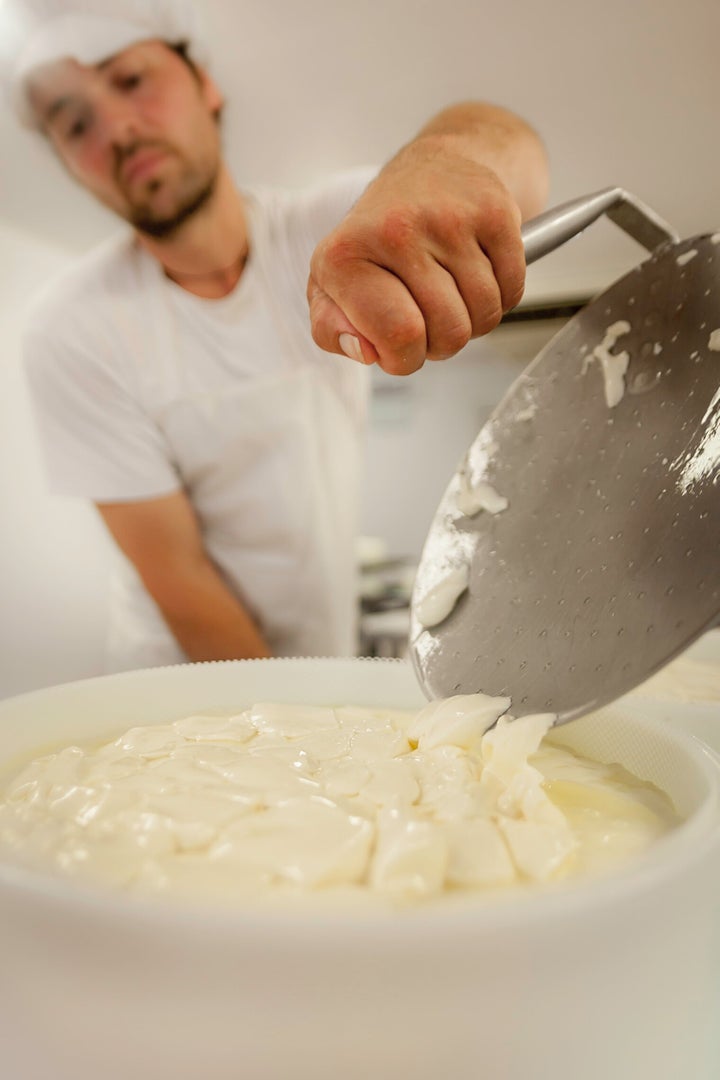 "Luckily, we've got a great milkman in our area who was doing a roaring trade with home deliveries and agreed to deliver a wedge of cheese to all the locals," he says. "Surprisingly, the farm got loads of business off the back of this move and lots of lovely, supportive messages".
Since 2001, the dairy farm had diversified from its bestselling unpasteurised cow's milk to include items such as raw butter, Brie and, now, a soon-to-be-launched yoghurt.
"We had all this surplus skimmed milk from making butter and instead of making bad cheese with it, we decided to make it into Icelandic-style yoghurt instead," Crickmore explains. "This is something we've been working on since last year. We went to Iceland to learn how to make it, brought back some cultures and now it's finally ready to make our own version."
Still Open for Business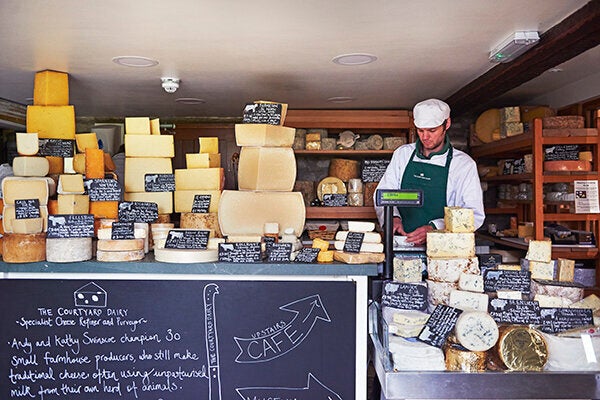 Most of the hospitality industry is on pause until further notice, and this has had a knock-on effect. The middle men cheesemongers have also been badly hit because the majority of their business was face-to-face.
"It's a very challenging period for everyone. Unless we can get the same high volume sold from restaurants, then we are going to lose cheesemakers and we need help to accommodate that," explains cheesemonger Andy Swinscoe from The Courtyard Dairy in Lancaster.
"If customers purchase farm cheese, then they make a positive impact on us, to families and to farms. We might be struggling now, but the positive side is there's been a lot of publicity around promoting small businesses and if we come out of this crisis breaking even, then I'll be happy."
As time goes on, cheesemongers are embracing the uncertainty, leaning into their support networks, and finding alternatives to keep things churning.
In the past few weeks, there's been a growing awareness to shop local and shop British, says Crickmore. "The longer the coronavirus lockdown goes on for, the more habits are starting to change. Inevitably, when this is all over people will go back to their old habits, but for the time being there's change happening and that's a good thing."