Eagle-eyed 'Britains' Got Talent' viewers got an A-list surprise during Tuesday night's semi-final, in the form of one rather famous audience member.
With all the action on stage, you might have missed a rather famous guest who was watching the action play out live…
Russell's place in the 'BGT' audience - next to his apparent pal, comedian Jimmy Carr - proved surprising to some fans of the show, who might think that the Oscar-winning actor might have better things to do with his time than watch children's dance group Futunity or impressionist Andrew Lancaster battling for a spot at the Royal Variety:
But for anyone doubting it really was the man himself in the audience:
Russell and Jimmy were also joined by the former's 'Les Miserables' co-star, Samantha Banks, who played Eponine in the big-screen adaptation of the classic musical.
The 'Gladiator' actor wasn't the only person in the 'BGT' audience making headlines during Tuesday night's show, as one member of the crowd caused a disruption during the live broadcast by running forward and hitting the judges' buzzers.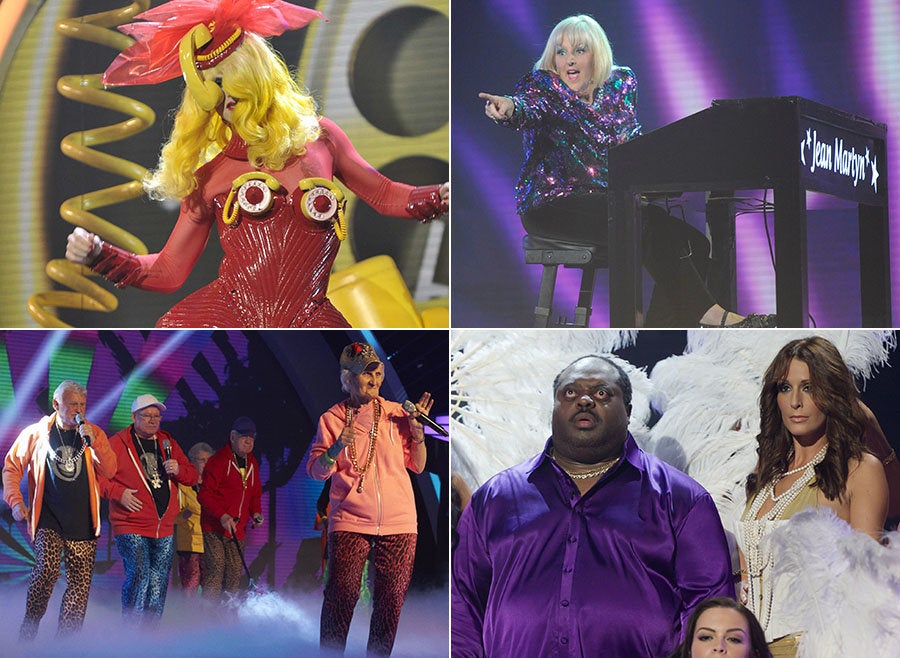 12 Most Weird And Wonderful 'Britain's Got Talent' Semi-Final Performances