Simon and his fellow judges were in the middle of offering their critiques to magic duo Magus Utopia during the live show, when an unseen audience member at the Hammersmith Apollo rushed forward and hit the judges' buzzers.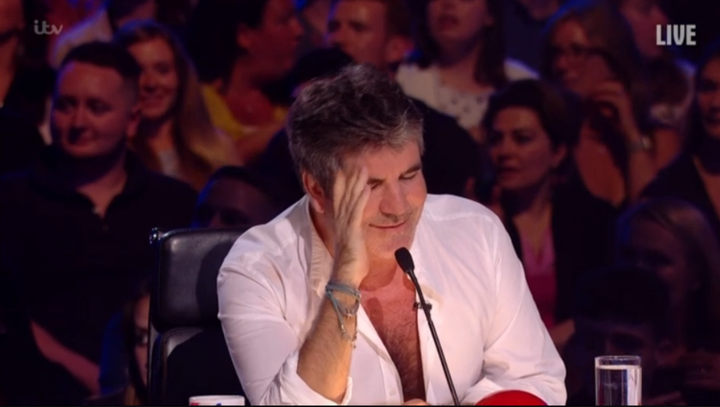 The camera cut away so the person responsible for hitting the buzzers wasn't seen, but Simon's reaction was captured, as he stuck up two fingers at the person responsible.
He also commented, before hitting his own buzzer to show his disapproval: "This is one of those nights. And by the way, this is for you…"
Presenter Declan Donnelly then commented, before cutting to an ad break: "Apologies about our unwanted guest, some people just want to push our buzzers, we can't help it."
Simon later remarked that it had been a big night for the show, noting: "We've had zombies, we've had magicians, we've had people pressing our buzzers…"
A representative for 'Britain's Got Talent' confirmed to HuffPost UK that after the incident the audience member responsible was "quickly apprehended by security and removed from the building".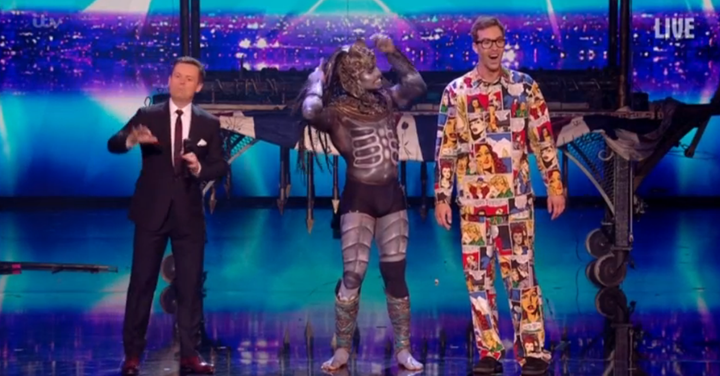 Dec - currently flying solo while regular co-host Ant McPartlin takes a break from work commitments to focus on his recovery - then opened the second live show of the series by mocking the technical woes, commenting there would be "more talent… but hopefully fewer thunderstorms".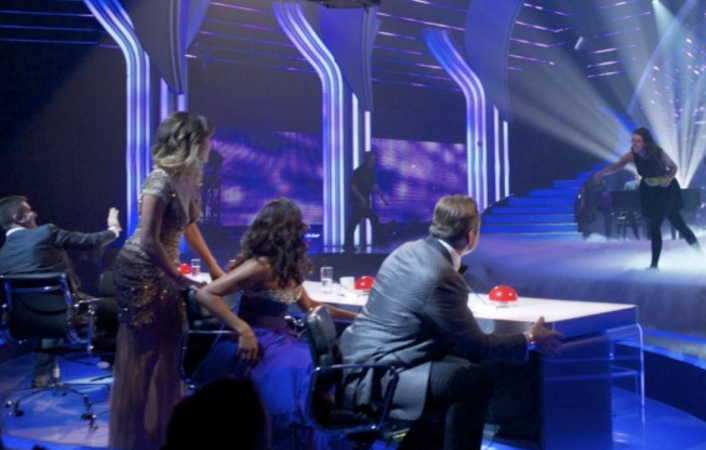 14 Most Memorable Stage Invasions