Britons are missing out on one hour's sleep every night, equating to an entire night's sleep over the course of a week, new research suggests.
A survey found that the average sleep time of Britons is 6.8 hours - well below the average 7.7 hours which people feel they need.
Experts have now called for a national sleep guidance time - or 'Slumber Number' - to inform the public about the critical importance of sleep to health and wellbeing.
The Royal Society for Public Health (RSPH), who issued the report, has also called on the Government, healthcare professionals and the public to do more to promote better quality sleep.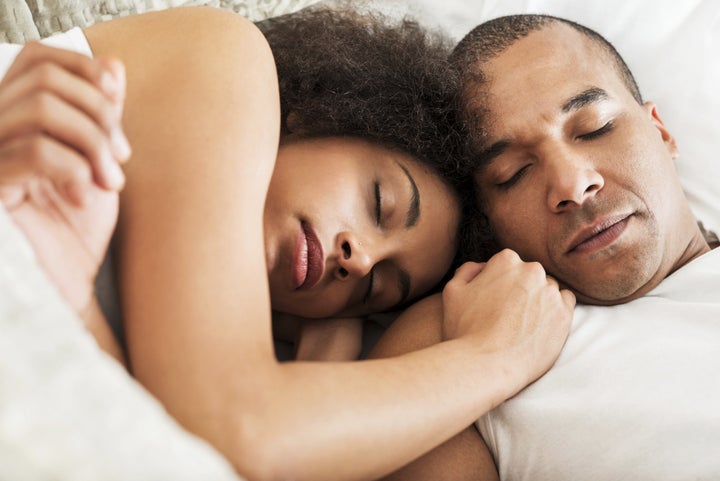 A poll of 2,000 people by the RSPH found that people in the UK feel getting enough sleep is the second most important activity for optimising their health, after avoiding smoking.
The survey revealed that the average sleep time of Britons is 6.8 hours, which is more than one hour below the average 7.7 hours which people believe they need.
More than half (56%) of those polled said they have felt stressed after a bad night's sleep and more than one third (36%) said lack of sleep had led them to eating unhealthily.
Unsurprisingly, almost four in 10 have fallen asleep on public transport.
Sleep deprivation has been associated with a range of health problems and diseases including cancer, diabetes and heart attack.
To tackle this, sleep experts at the RSPH have called for a national sleep strategy to be implemented by the Government with a 'Slumber Number', which will advise people on the correct amount of sleep to get.
They have also called for routine screening for insomnia, better training for health and care professionals and more availability of Cognitive Behavioural Therapy (CBT) to help people with sleep disorders.
Shirley Cramer, chief executive of RSPH, said: "We do need to wake up to the benefits of sleep - there is a wealth of evidence that lack of sleep is damaging the public's health.
"Poor sleep and sleep disorders impact on our ability to lead a healthy lifestyle and are associated with a range of diseases such as cancer, diabetes, heart attack and depression.
"Our research shows there is a yawning gap in how much sleep the public are getting compared to how much they need – this could be as much as one night's worth of sleep every week.
"Efforts to combat this shortfall could be as critical to optimising our health and wellbeing as maintaining an active lifestyle or having a healthy diet.
"A good starting point would be to ensure sleep has parity alongside other areas of health and develop a national sleep strategy which sets out guidance for the public and highlights what more schools, employers, and healthcare professionals can do to ensure the nation sleeps better at night."
Professor Colin Espie, Professor of Sleep Medicine at the University of Oxford, said: "The importance of sleep for individual and societal benefit has been almost completely neglected in both policy and practice.
Insomnia, the most common expression of mental disease is like a Cinderella disorder – seldom receiving proper attention, despite the fact that it is the most treatable pre-cursor to depression.
There is a great opportunity to put contemporary sleep research findings to work for the public good, and I'm sure many would agree on the importance of adding sleep to the nation's health agenda."
Related