A British woman working for the Santa Safari tour company has been stabbed to death in Lapland and her boyfriend has been arrested over her death.
The 25-year-old seasonal worker, who has not yet been named, was found dead in the village of Kuttanen, Finland, on Saturday. She is believed to be from Scotland.
The woman's boyfriend reportedly fled on a dog sled but was arrested after a manhunt involving officers and a helicopter, the BBC quoted the Lapland Police Department as saying.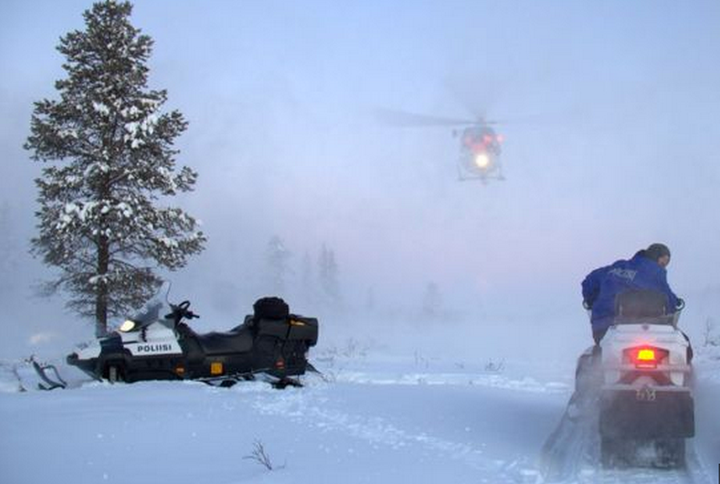 The 36-year-old was later found lying in the snow in temperatures of -30C (-22F) and taken to hospital for treatment.
He is currently in police custody on suspicion of killing the woman.
A Foreign and Commonwealth Office spokeswoman confirmed the death, saying: "We are supporting the family of a British national who died in Finland."
Santa Safari works with the Oxford-based tour operator Transun Travel to organise Christmas-themed excursions in Lapland.
Seasonal workers are drawn to the area, 50 miles north of the Arctic Circle and close to the border with Sweden, during peak winter months of November to January, according to reports.
Santa Safari told The Sun: "We are deeply saddened to confirm that a member of the Santa Safari team was discovered dead on December 3.
"We are all in shock from this tragic news and our thoughts go out to her family.
"Our team is working closely with the Finnish Police and relevant authorities to support the investigation that is now under way.
"It goes without saying that we will do everything we can to support the family and our staff at this incredibly difficult time."
A Police Scotland spokesman told the BBC that it had been contacted by the Foreign Office regarding the death and will "assist them as required".
Popular in the Community