Kadiza Sultana, one of the three schoolgirls from Bethnal Green who fled to Syria to live in the so-called Islamic State has died in an air strike, it has been reported.
The 17-year-old is thought to have died in a Russian air strike in Raqqa, IS' de facto capital, earlier this year.
Sultana and her friends Shamima Begum and Amira Abase were the subject of huge press attention when they fled Britain, via Turkey, to join IS, in February 2015.
Their families made public appeals for information after the girls flew from Gatwick to Turkey and caught a bus to the border, before being smuggled into Syria.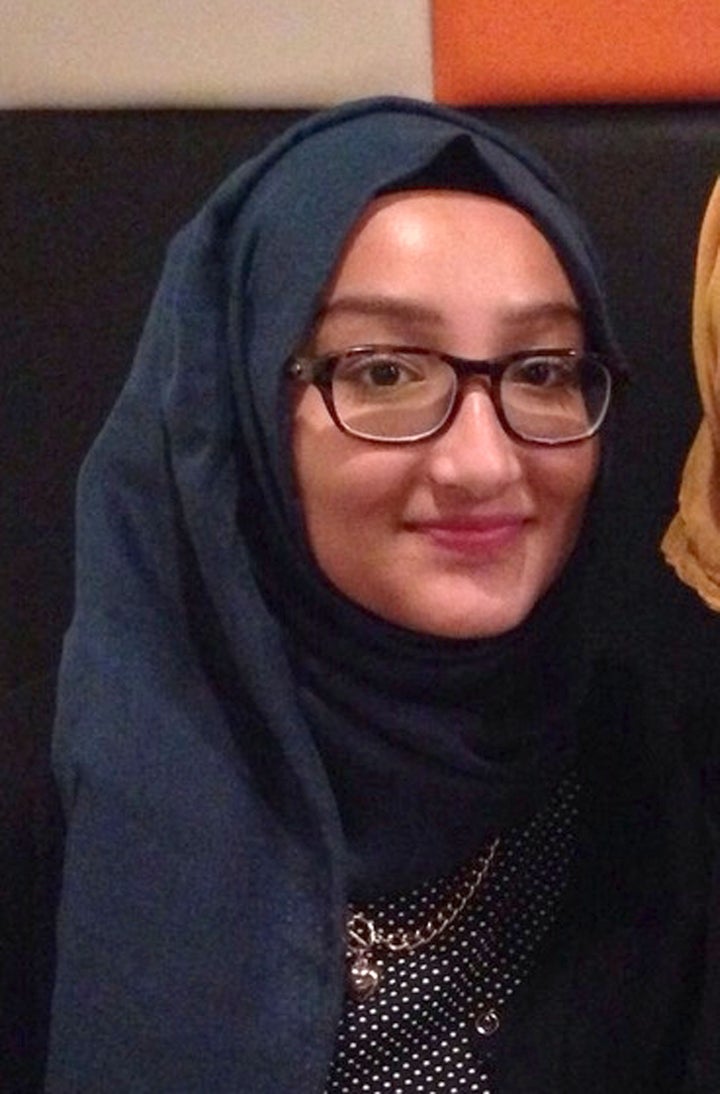 Sultana is believed to have died in May when the building she was staying in was bombed.
ITV News reported Sultana had become disillusioned with life under IS and was planning to escape and return to Britain when she was killed.
In an interview with the programme, her sister Halima Khanom said: "Things have changed. The way she used to communicate with me... The way she used to talk about things has totally changed. Up until now. She's scared of being there."
Her death was later confirmed through sources in Raqqa. Khanom said: "We were expecting this in a way. But at least we know she is in a better place.
"We do not wish her name to come up in the headlines again. She is gone and we would like to respect her wishes."
ITV News published a transcript of a phone called between Khanom and her sister, shortly before her death.
Sultana: I don't have a good feeling. I feel scared.

Khanom: You feel scared? Why do you feel scared?

Sultana: Yes. You know if something goes wrong, that's it. I will never be with you.

Khanom: I understand what you mean. I know what you mean. It is…from where you are I can understand you feeling like that but I would say just trust us.

Sultana: You know the borders are closed right now, so how am I going to get out? I am not going to go through PKK [Kurdish forces inside Syria] territory to come out, I am never going to do that, ever.

Khanom: How confident are you feeling in terms of getting out?

Sultana: Zero….. Where is Mum? I want to speak to her.
Straight after this phone call, Khanom told ITV News: "She sounds very terrified. She did get very emotional there as well. It feels…
"I feel really helpless. What can I do? It's really hard. I don't think she's ever made a choice by herself. That was the first one and a very big one. I just look forward to the next call and that's what keeps me going."
The other two girls are believed to still be in Raqqa.
All three are understood to have married IS fighters. Sultana's husband was an American of Somali origin who was killed late last year.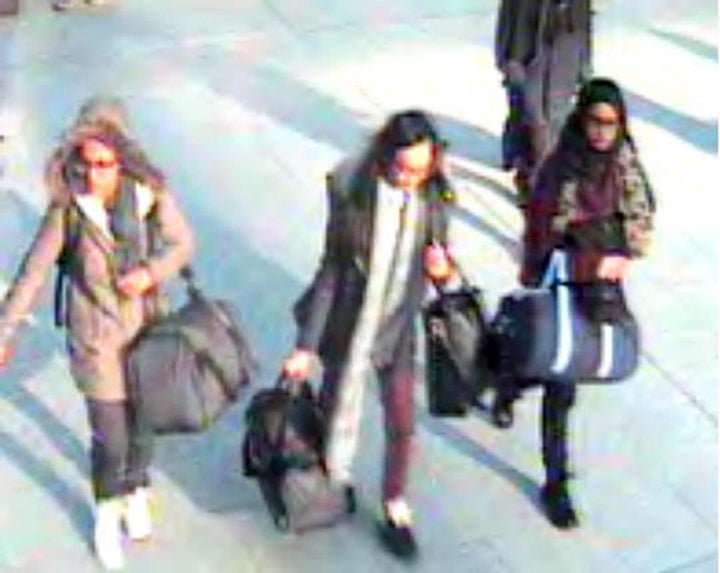 Tasnime Akunjee, the lawyer representing the girls' three families, said: "You would move heaven and earth to get any child back from a danger zone, and this family had done all they could and stretched every sinew to get their daughter, their sibling back home.
"But there is always the situation when you have a person in a warzone that the worst could happen, and unfortunately it just wasn't possible to have her home before the risk caught up with her.
"There are many examples of people who have gone out there, seen the lay of the land for what it is and discovered that it is far from what the Isis propaganda tells them it will be and then they want to come back."
He added: "Leaving Isis is like trying to escape from Alcatraz, with a shoot to kill order added in.
"It's devastating for the family that it ended like this.
"Perhaps the only benefit out of this is as a tombstone and a testimony for others of the risks of actually going to a warzone, to dissuade people from ever making that choice."
Related