Women in Britain are dying earlier than women in other European countries, a new study by Public Health England (PHE) has found.
It found that women in England lived to an average age of 83 - 17th place out of the 28 countries ranked and just over half a year less than the European average. The leading cause of death for women in the UK is dementia and Alzheimer's disease.
Women living in Spain were found to have the longest live expectancy at 86.3 years, while women in Bulgaria had the shortest life expectancy, at 78.5 years.
British men fared better in tenth place with a life expectancy of 79.4 years.
The study also found that the number of people in the UK living to age 85 has tripled since the 1970s with the population set to increase by a further two million people by 2031.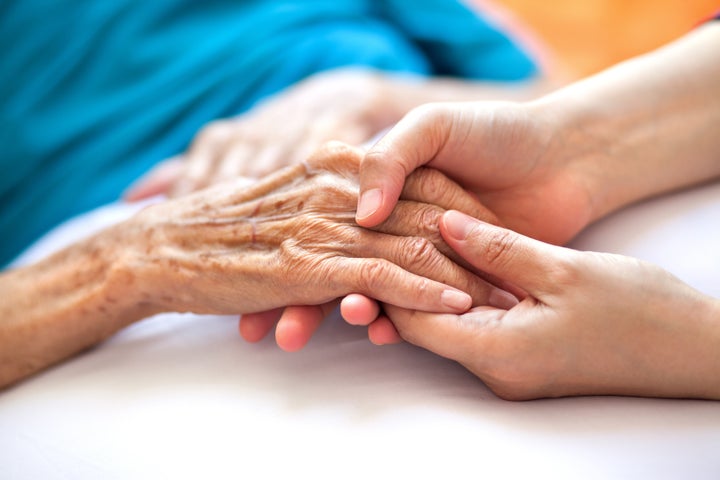 PHE said while life expectancy in England had increased over the decades "stubborn inequalities" had persisted meaning some groups of people had a shorter life expectancy than others. For example, in the richest areas of the country people can expect to enjoy 19 more years in good health than those in the poorest areas.
A high-quality education, a well-designed and warm home, a good job and a community to belong to were found to be just as important in improving life expectancy.
PHE also ranked the leading causes of illness in the UK, which include disability and chronic pain - these were found to be back and neck pain, skin disease and sight loss. For people aged 15 - 29, mental health problems and substance abuse were the leading causes of "disease burden".
Duncan Selbie, chief executive at PHE, said: "More of us are living longer with painful or disabling conditions, including musculoskeletal problems, skin conditions and sensory loss. While these illnesses often attract less attention than causes of early death such as heart disease and cancer, they have a profound effect on the day to day lives of many people and together they place significant pressure on the NHS.
"The challenge now is for the NHS to respond to this changing landscape and to focus on preventing as well as treating the conditions which are causing the greatest disease burden across our nation."