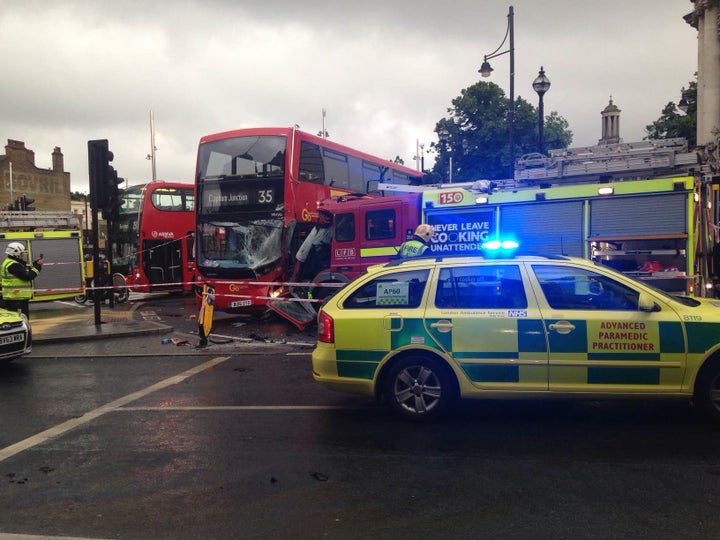 A London bus and a fire engine crashed in Brixton on Thursday evening, injuring seven people and causing travel chaos.
The head on smash happened at about 6.15pm in Brixton Hill at the junction with Acre Lane, by Lambeth Town Hall.
London Ambulance told ITV that the bus driver and a firefighter were among three people taken to hospital for minor injuries, while four people were treated at the scene.
People on Twitter and HuffPost UK's Louise Ridley took photos of the dramatic crash, which showed major damage to both vehicles.
The crucial junction was blocked off and queues of buses formed, which began letting people off in the street as traffic stopped completely.
An ambulance went to the scene but police said there were no serious injuries.
Related