A clip for the next episode of 'Broadchurch' has been shared online, showing Trish returning to the scene of the crime for the first time since she was sexually assaulted by an unknown attacker.
The short teaser sees Trish at the venue, alongside DI Hardy and DS Miller, who are both hoping that being that going back will help the victim better remember what happened on the night she was raped.
Also at Trish's side is her support worker, Beth Latimer, who offers encouragement as she makes her way inside.
Although viewers will have to wait and see whether the visit proves fruitful or not, the clip reveals Trish's arrival at the venue triggers an almost-immediate flashback to the party, and her excitement at celebrating her friend's 50th birthday.
ITV has also teased that a number of breakthroughs will occur over the course of the fourth episode, including a match for the male DNA found on Trish after her attack and new suspect without an alibi emerging.
Intriguingly, the episode will also feature an unknown woman, who delivers what has been dubbed "devastating information" about the case, after coming forward to DI Hardy.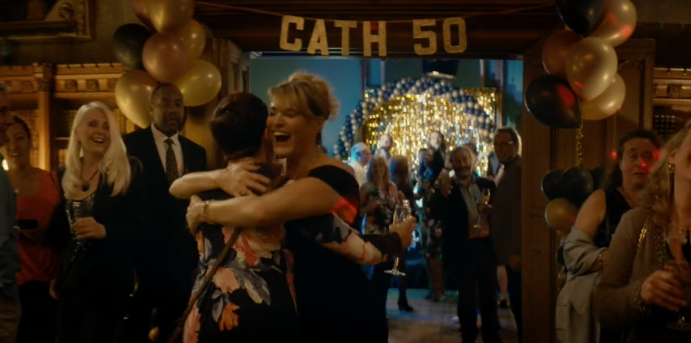 'Broadchurch' continues on Monday (20 March) at 9pm on ITV.