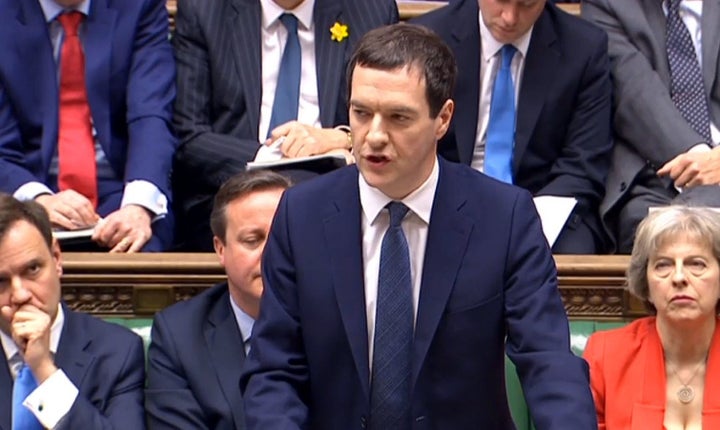 There's nothing like kicking someone when they are down, and George Osborne put a comedy boot into his former Lib Dem coalition partners today.
The chancellor also used his Budget statement to joke about divisions within the Conservative Party over the European Union and Jeremy Corbyn's electoral prospects.
Osborne told MPs the government had been consulting over changes to the pensions tax system but said it was "clear there was no consensus".
"The former pension minister, the Liberal Democrat Steve Webb said I was trying to abolish the lump sum," Osborne recalled. "Instead we are going to keep the lump sum and abolish the Liberal Democrats."
Over laughter in the Commons, Osborne added: "I'm tempted to abolish them by midnight tonight".
Lib Dem leader Tim Farron had to sit in silence and absorb the joke. But his press office was quick to reply.
Osborne also used an announcement on extra funding to repair cathedrals to note the Conservative Party was a "broad church" - a nod to splits over Brexit.
And announcing a commitment to Crossrail 2, a billion pound north-south rail link through London, Osborne said it could have been designed with Corbyn in mind as it was "good for all of those who live in north London and are heading south".
The chancellor has gained a reputation for crowbarring a joke or two into his Budget statement.
Popular in the Community