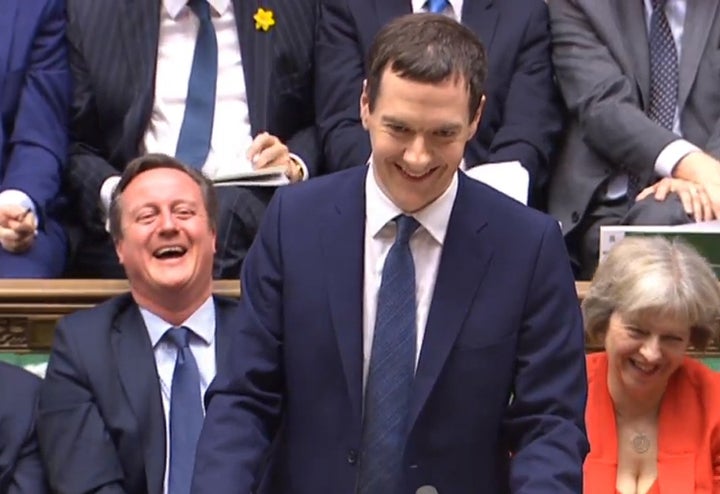 George Osborne's Budget will lead to an extra year of austerity and "lower wages and living standards", the independent Institute for Fiscal Studies (IFS) warned today.
The think-tank also attacked the chancellor for being "disingenuous" in claiming the low paid would not pay tax.
In his analysis of Osborne's Budget, IFS director Paul Johnson, said the Office for Budget Responsibility (OBR) had predicted lower than expected economic growth over the next five years.
"If the OBR is right about that we should all be worried," he said.
Johnson added that the "underlying deterioration in the public finances can't be smoothed away" and therefore Osborne's cuts would carry on "beyond the end of this decade" if he were to achieve his goal of a Budget surplus by 2020.
"On these forecasts the chancellor has now effectively lost the scope to raise the public service spending in 2020-21.
"The OBR has day-to-day-spending by central government on public services flat that year, therefore falling as a fraction of national income. Yet another year of austerity pencilled in."
Johnson warned Osborne yesterday failed to mention that the OBR had calculated he had lost £56bn down "the sofa" due to a change in growth forecasts.
The economist said: "That loss largely arises from changes in assumptions about future productivity growth feeding in to lower economic growth over the rest of the parliament.
"If the OBR is right about that we should all be worried. This will lead to lower wages and living standards, not just lower tax revenues for the Treasury."
In his Budget, Osborne increased the tax free personal allowance, the amount of money people can earn before paying income tax, to £11,500.
The chancellor claimed this would mean another 1.3 million of the lowest paid workers would be "taken out of tax altogether".
But Johnson said this was false as those people would still pay National Insurance.
"The disingenuousness of the rhetoric of the personal allowance continues," he complained."Low paid workers are not taken out of tax by raising the personal allowance."