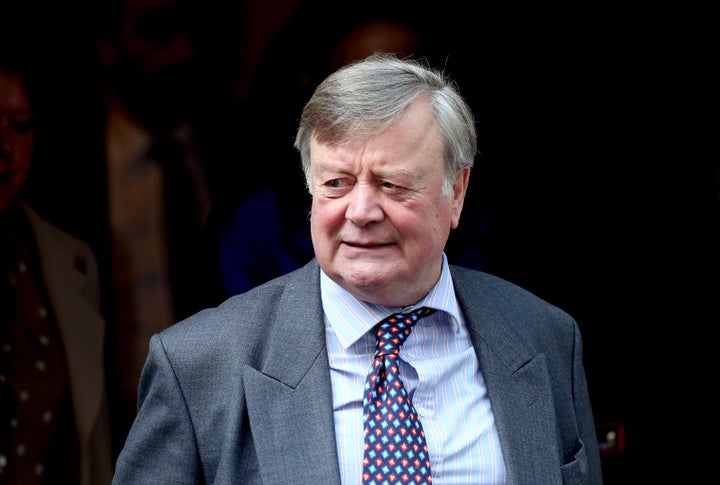 George Osborne was right to try make the now abandoned cuts to disability benefits, former chancellor Ken Clarke has said.
The Conservative Party was thrown into chaos over the weekend after Iain Duncan Smith resigned as work and pensions secretary in protest at planned changes to Personal Independence Payment (PIP).
Duncan Smith's replacement, Stephen Crabb, confirmed yesterday the £4.4bn cuts would now not go ahead.
But speaking to BBC Radio 4's Today programme this morning, Clarke said the cuts should have gone ahead. "They have been paying for extra costs for people who are not incurring extra costs," he said. "When they announced it, even the Labour party did not create very much stir."
And he said the Treasury should have explained its reasons for the cuts better.
"The actual underlying income of disabled people nowadays is quite rightly vastly higher than it was in my day as chancellor," he said.
"We've reached the astonishing position where we are paying out more to disabled people by benefit than the entire budget of the Ministry of Defence. But you see it is very difficult to change, they should have worked out how they were going to explain it, how they were going to sell it."
Clarke, who was chancellor in the 1990s, also said he would be "startled" if the government had ruled out making any more cuts to welfare before the next election.
Speaking in the Commons yesterday, Crabb said the government had "no further plans to make welfare savings beyond the very substantial savings legislated for by Parliament two weeks ago".
But Clarke suggested Crabb had given himself wiggle room. "As a former chancellor I'd be rather startled if you were ruling out ever again ruling out any aspect of the welfare benefits. I would advise against that," he said.
On Newsnight on Monday evening, education secretary Nicky Morgan was ambushed live on TV with a graph showing the poorest will be hit hardest by Tory policies.
Popular in the Community