George Osborne yesterday announced a tax on fizzy drinks in an attempt to cut down the amount of sugar children eat and drink.
Speaking in the Commons today, Labour's shadow leader of the House, Chris Bryant, saw a chance to make fun of the chancellor.
"I'm delighted that finally the chancellor has realised the dangers of coke," he said to laughter from MPs. "It's just a shame he couldn't bring himself to use the word himself and used the word cola."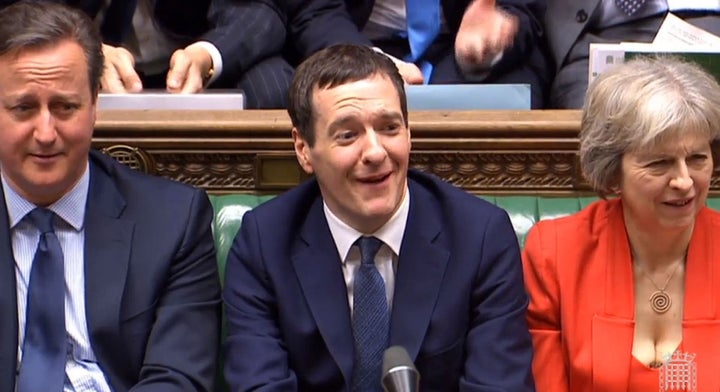 In his Budget statement, Osborne said of the sugar tax: "I am not prepared to look back at my time here in this parliament doing this job, and say to my children's generation, 'I'm sorry, we knew there was a problem with sugary drinks, we knew it caused disease, but we ducked the difficult decisions and we did nothing.'"
But this morning he was forced to deny the eye catching levy was designed to "divert" attention away from other aspects of his Budget including deeper cuts and a squeeze on disability benefits.
Upgraded borrowing forecasts from the Office for Budget Responsibility (OBR) forced the chancellor to reduce spending by another £3.5bn to keep alive his hope of hitting his target of getting the nation's books into surplus by 2019.
He was forced to admit that government debt will rise as a proportion of GDP this year - breaking a key rule he set himself.
Shadow Chancellor, John McDonnell told BBC News: "I think George Osborne's credibility is completely shot. He has missed virtually every one of his targets. People are rightly sceptical that he will now miss his surplus target."