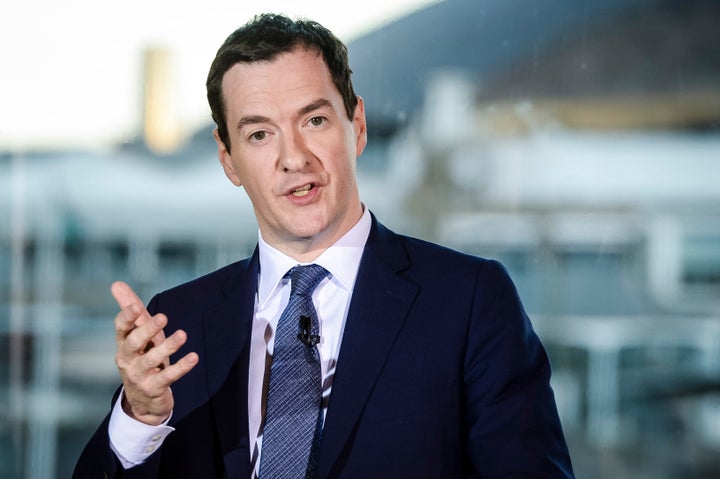 Children will have longer school days, under plans to be outlined by George Osborne at his Budget on Wednesday.
Secondary schools will be allowed to keep children in lessons beyond 3.30pm as part of a plan to end what the Treasury sees as a "Victorian" approach to education.
Osborne will say schools will be able to bid for new funding to provide their pupils with at least an additional five hours a week of lessons or extra-curricular activities, including sport and art.
In his Budget today, Osborne is expected to announce an additional £1.5bn in funding for education to help pay for the change.
The chancellor will also unveil plans to convert every school in England into an academy.
Osborne said he wanted to "put the next generation first" and keeping children in school for longer would ensure they got "the best start in life".
"It is simply unacceptable that Britain continues to sit too low down the global league tables for education. So I'm going to get on with finishing the job we started five years ago, to drive up standards and set schools free from the shackles of local bureaucracy," he said.
"I also want to support secondary schools that want to offer their pupils longer school days with more extra-curricular activities like sport and art. So we'll fund longer school days for at least 25 per cent of all secondary schools.
"Now is the time us to make the bold decisions and the big investments that will help the next generation, and that is what my Budget today will do."
Under plans unveiled by Osborne today, schools will either have to have converted to an academy by 2020 or have an academy order in place by then, so that they are committed to converting by 2022.
For any school that fails to have a plan in place, the government will take on radical new powers to intervene and ensure academy conversion takes place.
NUT deputy general secretary Kevin Courtney said parents would be as "outraged as teachers" that the government was moving to "undo over 50 years of comprehensive public education at a stroke"
Courtney said a range of evidence showed that "academy status not only does not result in higher attainment but that many chains are badly failing their pupils, particularly their disadvantaged pupils".
Labour's shadow education secretary Lucy Powell accused ministers of ignoring a warning by the Chief Inspector of Schools Sir Michael Wilshaw highlighting "serious weaknesses" in academy chains.
"How the Government can plough ahead with the wholesale academisation of all schools in light of his eviwdence beggars belief. We want to see robust accountability and oversight of all schools regardless of type," she said.
"It's about time the Government came forward with a comprehensive plan for school improvement for all children, in all schools up and down the country, and a serious strategy for raising standards for the next generation."
Related