We've all had a bad haircut every now and then, but one man in the USA was left embarrassed by his dog's hairdo after trying to save a few pennies.
Mimi's regular grooming sessions normally cost around $150 (£115), but Josh's dad managed to get the pooch a new 'do for just $35 (£26).
The only problem is, now Mimi looks like this: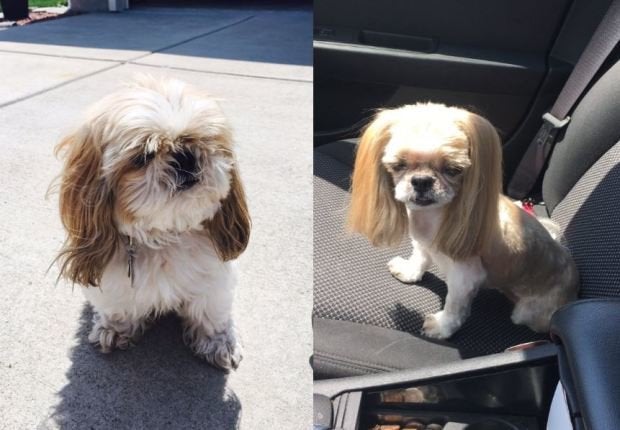 Sharing the images on Twitter, Josh said: "I ASKED THE GROOMER TO JUST GIVE MY DOG A TRIM AND A HOUR LATER I PICKED UP A RAT ON METH 😭😭😭😭😭"
In order to save money, Josh's father had told the salon to shave everything except her ears and tail.
"I didn't know my dad told the groomer to cut my dog's hair that short, so when I came to pick her up at the groomers I didn't know what to say," Josh told Metro.
"It wasn't the groomer's fault because she was just following orders but I was just speechless when I saw my dog."
Speaking to BuzzFeed, Josh added: "She peed in my bed today, probably because I humiliated her all over social media."
At least it'll grow back.
Related