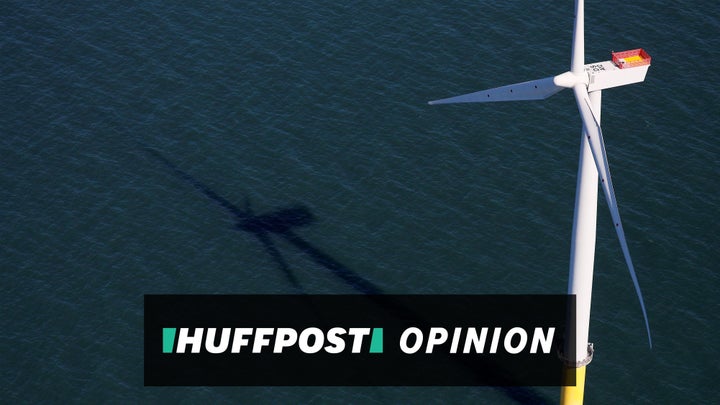 Has our new chancellor been teasing us? Last week Rishi Sunak tweeted: "Reaching net zero and ensuring we protect our natural environment. Budget 2020."
Is it too much to hope that this afternoon Britain will see our first true "climate change budget"?
With only eight months to go until the crucial UN climate talks, COP26 in Glasgow, the rest of the world will be looking for real UK leadership.
Today the chancellor has the perfect opportunity to state that this country is committed to meeting our 2050 net zero emissions target and help secure a safe future for everyone.
The Treasury has often been seen as the main barrier in Whitehall to climate action. When George Osborne was in Number 11 he took a wrecking ball to nearly every green policy that existed. His successor Philip Hammond did nothing and Sajid Javid was out the door before he had a chance to achieve anything. That's why Sunak's tweet was so exciting.
Until then we had been given mixed signals. We know the government will double funding on flood defences, is considering tighter controls around energy efficiency in the home and will increase vehicle fuel tax.
But at the same time the government needs a complete overhaul of Britain's transport, building and energy infrastructure to reduce emissions and prepare us for a warmer world. It must also stop its continuous support for cheap flights and fossil fuels, and wean the nation off them too.
Ensuring we develop home-grown renewable energy from our wet and windy island not only maximises our GDP and creates good quality jobs but also increases our resilience to global energy shocks and the power of major oil exporters such as Russia and Saudi Arabia.
This Monday we saw a global economy crash, in part caused by coronavirus panic and in part by plummeting oil prices. Many might see falling prices at the pumps as a short-term gain, but the collapse in share prices demonstrates how vulnerable we are to upsets in the oil market.
By investing in renewables developed in the UK, our economy will become less susceptible to unstable external forces. The success of our offshore wind sector is a case in point. We already provide world-leading expertise and are reducing energy prices.
It is ludicrous that our government still provides tax breaks and subsidies to the fossil fuel industry, especially when certain companies have been accused of paying virtually no corporate income tax.
"The collapse in share prices demonstrates how vulnerable we are to upsets in the oil market."
The Treasury is giving tax breaks to companies whose products raise the temperature of the planet, which in turn increases flooding in the UK, which then costs the government money. That is not a great financial model for any chancellor.
Green-watchers will be looking out for financial incentives for clean energy and sustainable transport in the budget. Both have been consistently underfunded for decades while investment in roads has grown and grown and our addiction to bigger cars encouraged.
Rishi Sunak should have a to-do list that starts with investing in making homes energy efficient. There are jobs to be created up and down the country just putting insulation in our homes: this is a great example of "levelling up" the North and South of Britain by investing in green. Better quality building and lower energy bills will save us all money.
In the meantime, temperatures are rising and we are witnessing more extreme weather. Chronic conditions caused by toxic air is costing the NHS millions too. The streets around our children's schools are polluted by toxins from petrol and diesel vehicles.
So, Mr Sunak, you need to fund cycle paths and pedestrian zones, and levy a higher vehicle duty on the most polluting, heavier cars.
If you are really committed to a carbon-neutral future as you suggest, be bold. Introduce a fuel duty on aviation. Make those who fly frequently pay more tax on their trips. Give local authorities the cash to install rapid charge points for electric cars.
The irreparable damage caused by floods this winter has amplified public awareness that global warming is the biggest threat to our safety.
But floods are just one aspect of climate change. We urgently need an infrastructure review to ensure we are better prepared for more frequent and extreme weather events.
As always prevention is far better (and cheaper) than a cure. In future all investment decisions need to be taken with the clear goal of reducing greenhouse gas emissions to zero.
Now more than ever, we need to invest in a low carbon economy and the benefits of doing so are huge.
The government promised us a green budget, now let's see if they can deliver on that pledge. As the rains continue, the impacts of climate change are already with us. Now is the time to invest in a bright green future for everyone.
Angela Terry is a climate action expert and environmental scientist