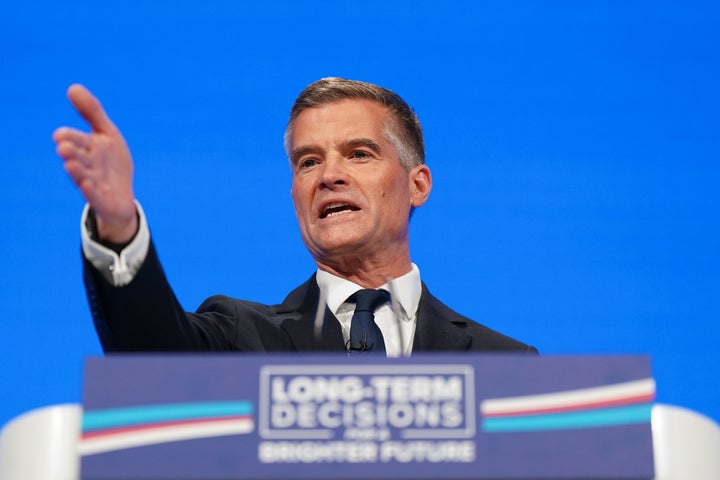 A cabinet minister has been accused of spreading "far right conspiracy theories" after he claimed some councils want to control how often people go to the shops.
Transport secretary Mark Harper made the bizarre comment in his keynote speech to the Tory party conference.
He told delegates in Manchester: "There's nothing wrong with making sure people can walk or cycle to the shops or school. That's traditional town planning.
"But what is different, what is sinister, and what we shouldn't tolerate, is the idea that local councils can decide how often you go to the shops, and that they can ration who uses the roads and when, and that they police it all with CCTV."
The Department for Transport was unable to provide any evidence of local councils actually doing this.
Harper also said he was "calling time on the misuse of so-called 15-minute cities", an idea which has gained traction among conspiracy theorists as proof that politicians want to control the population by limiting their freedom of movement.
Former Labour frontbencher Angela Eagle said: "A cabinet minister indulging in far right conspiracy theories - he ought to be ashamed of himself."
Shadow transport secretary Louise Haigh told HuffPost UK: "Mark Harper's bizarre comments show this government really has given up any sense of being serious.
"Families seeing petrol and car insurance soaring or unable to catch a train or bus, will take no comfort from a Conservative Party out of touch with the country and, increasingly, with reality.
"After 13 years in power and with no record to defend, the Tories have nothing left to offer the country."