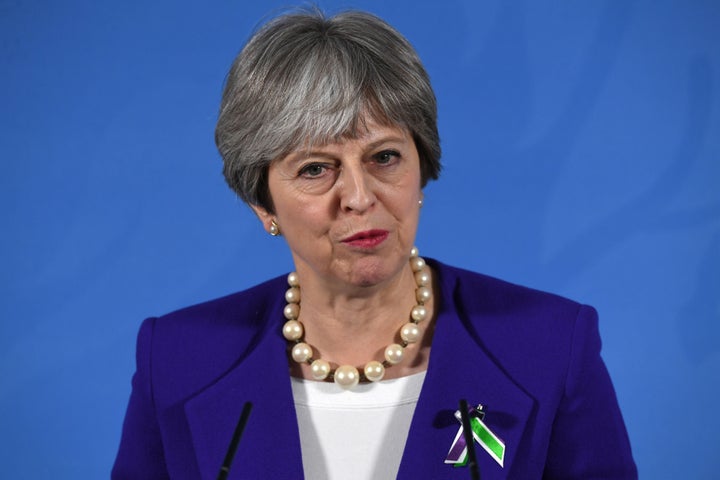 Ministers are predicting a "wipeout" of flagship Tory councils in the local elections this year amid fears that the party has failed to prepare for a fresh battle with Jeremy Corbyn.
A Cabinet source told HuffPost UK that they expected Westminster, Barnet and Wandsworth in London to fall to Labour for the first time in a generation.
A Tory peer and pollster added that Trafford in Greater Manchester – one of the Tories' few heartlands in northern cities and the backyard of 1922 Committee chairman Sir Graham Brady - was likely to "turn red" too.
The gloomy forecasts came as a senior backbencher said that Theresa May would inevitably face intense pressure to quit if the party lost key town halls.
Labour is confident of making gains in the local elections on May 3, though it has so far played down expectations of major successes in the local elections. Strategists privately believe Barnet and Trafford are in reach but Westminster and Wandsworth are too difficult to take.
But ministers are nervous that that the Conservative party is still not "battle-ready" despite the best efforts of new chairman Brandon Lewis – and worry that the lack of organisation ruthlessly exposed in the general election remains a problem.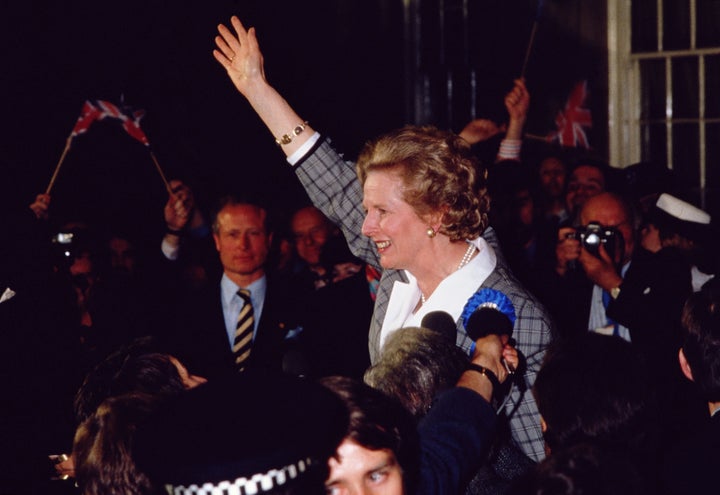 "Things are looking really bad in London," one Cabinet minister confided.
Asked if Barnet, Wandsworth and Westminster were seriously likely to fall to Labour, they replied: "Yes".
"London has more Remain voters, young voters and BAME [black, Asian and minority ethnic] voters. And Labour are way ahead with each."
Voters nationwide could also take a "free hit" at the Government, while at the same time Conservative Campaigns HQ seemed unprepared. "We haven't yet got our campaign plans in place for the local elections," the minister added.
They said that one glimmer of hope on the night would be that Labour voters could stay away in Birmingham in protest at the damaging refuse bin strike.
Another minister said that the party would struggle across the country, not least because of voter uncertainty about Brexit.
Tory peer Lord Hayward, who has polled on local and national elections for decades, told HuffPost that the party's London problems would be compounded by the likely loss of Trafford, where Labour needs a small swing to take control.
"The Conservatives have the fight of their lives on their hands to hold onto Westminster, Wandsworth and Trafford," he said.
"They will lose seats in Labour areas too, where they used to have a strong presence. In Redbridge, Ealing, Enfield and Greenwich, they could be reduced to a rump of a few seats."
Barnet – which includes Margaret Thatcher's former seat of Finchley – is seen as a lost cause, with Labour just two seats behind the last time the local elections were held four years ago.
Westminster and Wandsworth have long been seen as the twin Tory star councils in the capital, setting low council taxes and fending off Labour surges no matter how unpopular the Conservative party was nationally.
The party is expected to lose seats in the areas it is most likely to retain control, in Hillingdon, Bromley, Kensington and Chelsea and Bexley.
Hayward said that Tory-run Kingston also looked likely to fall to the Liberal Democrats, but the party may struggle to regain its previous numbers in places like Haringey and Southwark.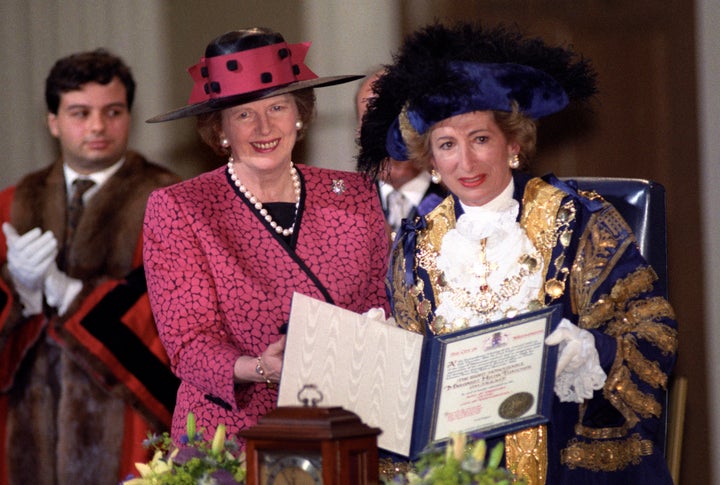 But he added that the implications of the losses were far from clear. "This year, more so that in most years, it is likely that all politicians will interpret the results to suit their own position in each of their parties," Hayward said.
The warnings came as a backbencher told HuffPost that May was in "serious danger" of a challenge if the local elections turned out to be disastrous.
Several ministers, including Boris Johnson, have London constituencies but if the losses were widespread, MPs will come under pressure to clamour for a change of leadership.
"She's in serious trouble once that happens. May is the time when minds will be more focused as people realise how she could bring them down with her," the MP said.
One party source said that the Tories were still struggling in organisational terms, with a sense that the party missed the chance after the election to hire experienced staffers for key election roles. "The recruitment process was disillusioning," they said.
But other insiders said that there was now a dedicated 'London Unit' at CCHQ and individuals allocated to each of the capital's boroughs. Sutton MP Paul Scully is helping lead the effort, and there has been an increased canvassing effort across London in recent weeks.