The owners of a chain of vegan restaurants popular with celebrities claim they have received death threats after admitting they were now eating meat and slaughtering animals at their farm.
Cafe Gratitude owners, Matthew and Terces Englehart, are the target of an angry animal rights campaign that has flared up in recent days, despite the revelations first surfacing in a blog last year.
At that time, Terces wrote that the couple had been vegetarian for 40 years, but chose to return to meat as an act of "non-violence to the whole system, all species".
The blog, in March 2015, also disclosed that the couple had begun breeding and slaughtering animals at their Be Love Farm in northern California, and featured a picture of Matthew eating a burger, and of meat hanging in a cooler.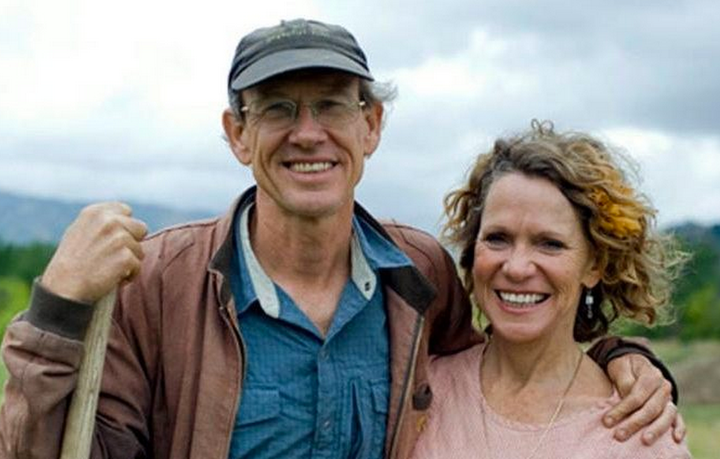 Activists, having now seized on the blog, started a Facebook page called Boycott Cafe Gratitute and Gracias Madre (another vegan restaurant the Engleharts opened in San Francisco), which has gained over 800 likes.
A protest was staged last Friday outside one of the couple's outlets in Los Angeles' Larchmont Village district and another is due to take place on May 14. On Monday a petition was launched to stop the Engleharts from using their restaurant "profits to slaughter animals".
Matthew Englehart told the Hollywood Reporter that the protests had culminated in threats being made to the couple's lives.
He told the publication: "People have taken up the mob mentality.
"It saddens me that the choices we made in the privacy of our home would lead people to feel so betrayed that it's elevated to threats on our lives. I'm very discouraged."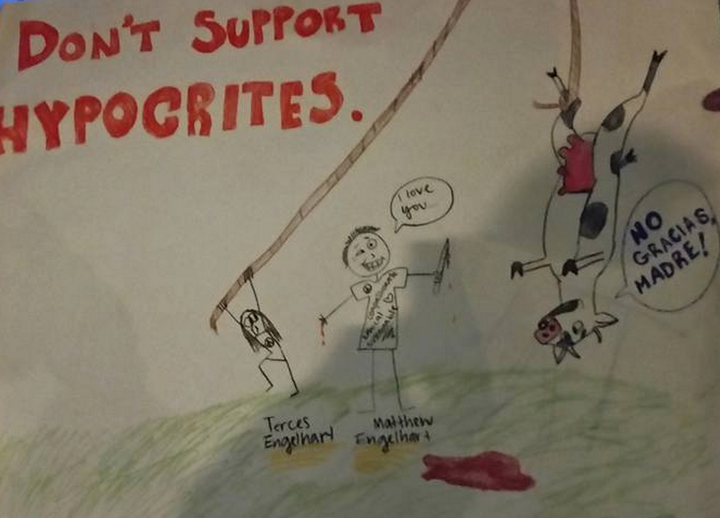 In the blog that ignited the campaign against the Engelharts, Matthew explained the importance of meat.
He wrote: "We need cows to keep the earth alive, cows make an extreme sacrifice for humanity but that is their position in God's plan as food for the predators.
"Sacrifice is part of life. As in the passion of Christ, we all have to spill our blood for humanity to know the Father. The cow's sacrifice was been ordained, ours we must choose."
Campaigners say the couple's decision is a betrayal of veganism's "belief system".
"You are patronising a restaurant that you think has that philosophy, and it turns out it doesn't," Carrie Christianson, founder of the Facebook boycott page, told the Hollywood Reporter.
"Vegans should know that this restaurant has a farm that slaughters animals."
The Gratitude chain, which opened its first cafe in 2004, has established a widespread reputation and attracted celebrity customers including Gwyneth Paltrow, Beyoncé and Sacha Baron Cohen.