Caffè Nero has stopped giving its staff free food during their breaks to cut costs after introducing the National Living Wage.
Staff of the chain received free food and drink, within a limited range that included a panini at lunch, to consume during their breaks at work but, from April 11, will get 65% discount on food and 75% discount on drinks during their shifts.
The National Living Wage is an increase for all those aged 25 or over that came into effect on April 1, raising their minimum wage by 50p to £7.20 an hour.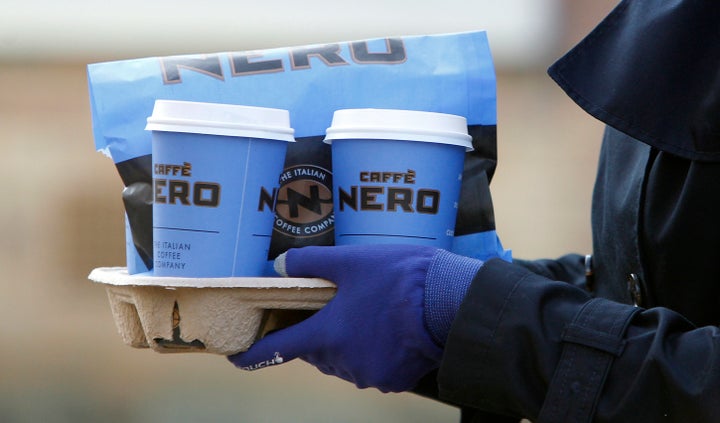 A Caffè Nero spokeswoman told The Huffington Post UK this letter was "the culmination of a long and detailed feedback programme asking employees at all levels of the business about their pay and benefits".
BuzzFeed also quoted an anonymous employee who said the change was "ridiculous", adding: "We work for them, we make the money for them, and we're always understaffed. On top of everything, they don't give you food any more."
The company said it would move all staff, regardless of age, to the National Living Wage if they were currently paid below it.
"Caffè Nero is committed to the investment and development of all its employees," It said in a statement.
"The introduction of a new National Living Wage is a huge potential cost to the business, but also a great opportunity to review pay, and reward employees for their investment in Caffè Nero.
"Pay and benefits is a hugely emotional subject, and so an in-depth internal feedback programme was run by the business over a six month period, which sought the opinion of baristas, shift leaders, assistant managers and store managers."
Those who are paid above the National Living Wage have received pay reviews and the "big majority" will be getting increases, the company said.
Its letter to staff also said they would still get unlimited free hot drinks during their shifts and an increased discount of 75% on other drinks.