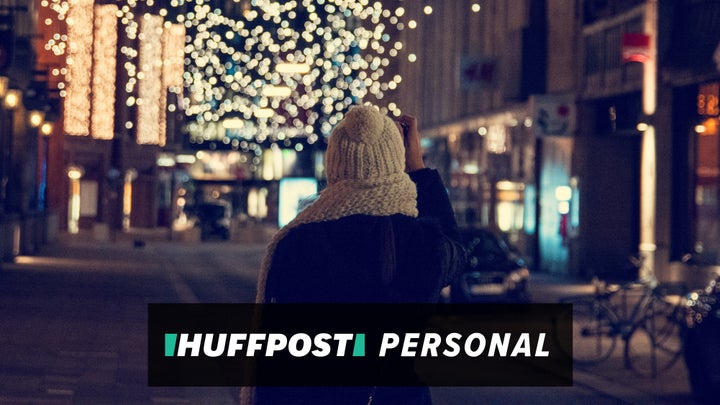 Christmas 2017 was like no other before. The whole family were busy – for my part I was in my last year of school, studying for exams, applying for university, learning to drive as well as being involved in young enterprise and seeing friends.
Throughout this busy time however, my health was deteriorating. I can't even count how many times I went to the GP. I was falling asleep in school and finding it harder and harder to concentrate, but I put this down to being a busy teenager and ignored it. That changed when I developed night sweats and high fevers that caused me to shake, and started losing weight quickly. A GP finally decided to get a chest x-ray done. We were told I most likely had glandular fever though, so we didn't think it was anything serious.
The next day, 21 December, I was due a blood test – a terrifying thing in itself when you're scared of needles – but when we got there you could tell by my GP's face that she was worried. They were suspicious I had cancer because of swollen masses appearing on my x-ray. They were also concerned my heart appeared enlarged. I was expected at the hospital as soon as possible, and I remember me and my dad crying the whole way there. I couldn't speak. I was so terrified and overwhelmed.
Blood tests and a CT scan confirmed I had lymphoma, and at 1am an air ambulance flew me down to Aberdeen to receive emergency surgery to drain some two litres of fluid from around my heart. Suddenly, I realised how ill I actually was, and was thrown into a medical environment surrounded by doctors all talking about a condition I'd been completely unaware of – I was scared. A biopsy confirmed the type as Hodgkin's lymphoma at stage 4, and on the 29th I started chemotherapy.
"My mum wasn't even allowed to spend the night with me on Christmas Eve, and I remember crying myself to sleep alone that night..."
At first, I was told I'd be home for Christmas but once I got to Aberdeen, they were clear this wasn't going to happen. I remember feeling like there was no reason to be celebrating – my mum wasn't even allowed to spend the night with me on Christmas Eve, and I remember crying myself to sleep alone that night just thinking about how horrible life felt. The next day didn't feel like Christmas at all, despite my family trying their best to make it special; they did a great job of being there for me and trying to distract me from the reality of my illness. The ward also let me out for an hour so it was good to at least get out of the hospital, but even then I was scared – hospital had become my safety blanket, and being away felt overwhelming.
I stayed in Aberdeen for my first round of treatment until 6 January, which meant I missed not just the entire Christmas period but New Year too. I found New Year's Eve in hospital surreal: whereas normally you look forward to what's to come, I knew 2018 was going to be my year from hell: I had at least six months of chemotherapy ahead of me, and all my plans like university were all put on hold. I didn't want 1 January to come.
I had several more months of treatment going back and forth from home in Orkney to the hospital in Aberdeen, which meant exhausting flights at least every two weeks, made worse when feeling sick and drained from the chemo.
A few months into 2018 I was told the initial treatment wasn't working well enough and that a different more toxic treatment would be needed instead. Steroids made my face puff up, I lost all my hair in two days and had to watch my dad shave off what was left because it was too painful to watch it fall out. I experienced a lot of pain and A&E visits, and most days I was so weak that I would just be in bed too tired to move. It was the hardest thing I have ever had to go through, and only my close family – and other young cancer patients like me – could ever know how hard it was.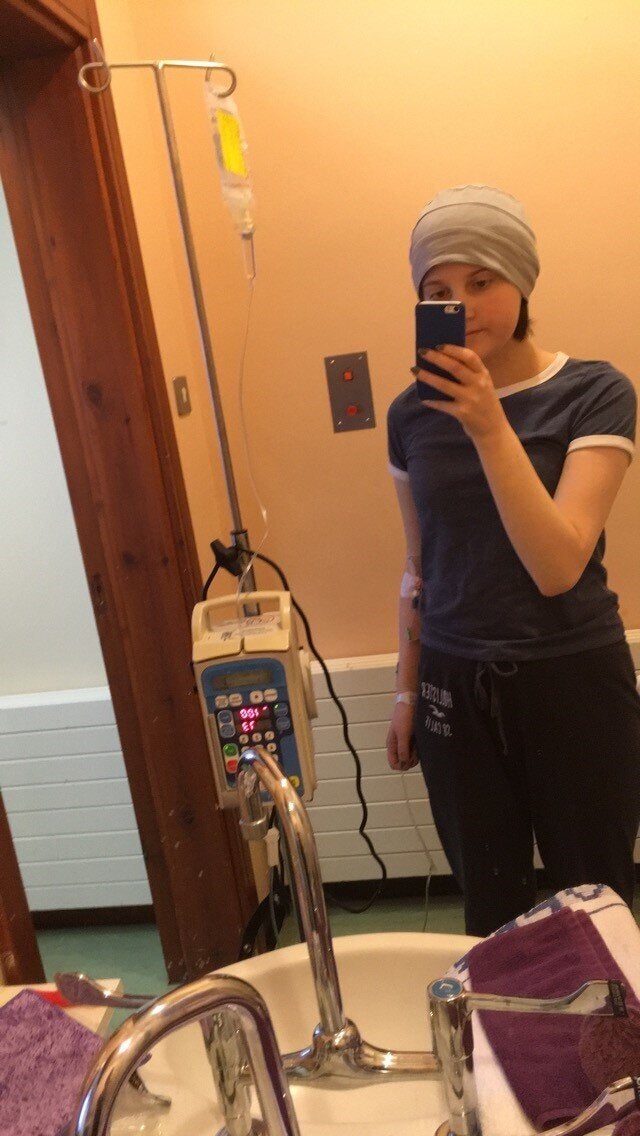 The thing that helped most during this hard time were the two nurses with the Teenage Cancer Trust who would come and see me while I was getting chemo or were at the end of the phone if I needed to chat. After being told my treatment needed to be escalated, I was devastated but I remember one of the nurses sat next to me for almost two hours on the bathroom floor of my hospital room while I cried feeling so defeated. She gave up so much of her time and must have been so uncomfortable sitting there with me, but she didn't leave me. I can't thank her enough for it.
Six months later, the most incredible thing happened: I was told I was in remission. I was of course relieved and beyond grateful, but it's a bit like being dropped off a cliff but on the sunniest day – once treatment is finished, you are only seen for follow up appointments, so to go from several appointments a week to virtually nothing was an extremely tough transition. I grew a reliance on those checking on me and when that disappeared my mind went crazy, paranoid my health was deteriorating, and no one was going to catch it.
My cancer diagnosis came scarily late and without weekly check-ups I worried I could be getting ill again. The anxiety became all-consuming but the nurses remained there for me during the gaps in-between check-ups – and still deal with my countless relapse fears to this day.
"It's a shame Christmas isn't what it used to be for me and my family, but I've learned Christmas is just a time of year and you can still enjoy it in different ways..."
Now, almost two years on, because of my Christmas diagnosis, this time of year is unsettling to me. Hearing Christmas songs or even seeing Christmas trees makes me feel a knot in my stomach. It's just not the same now – lots of bad memories come to the surface not just for me, but for all my family too. We still don't decorate the house.
But we do now try to make Christmas a bit different, making new traditions or doing things that aren't stereotypically 'Christmas'. Last year we went to a holiday home in the Scottish Highlands which was so relaxing and made the day a lot more bearable. This year I've been invited out to Australia by my aunt and uncle in Sydney to spend Christmas and New Year with them. It's going to be such an exciting and genuinely different thing to do at this challenging time of year and I am so thankful to them for giving me something so unimaginable to look forward to.
Looking back, I find it difficult to believe that after all I've been through, I'm now living a semi-normal life. Of course, it's a shame Christmas isn't what it used to be for me and my family, but I've learned Christmas is just a time of year and you can still enjoy it in different ways. There's no longer a pressure to celebrate, to have lights all over the house, or wear Christmas jumpers. I'm so glad people like the Teenage Cancer Trust nurses are there to support other young people like me during what can be a tough time of year and also show this season doesn't need to be a big celebration if it's not the right time for you.
Fiona is sharing her story to support Teenage Cancer Trust's Christmas campaign to help other young people with cancer over the festive period. To find out more visit teenagecancertrust.org/christmas