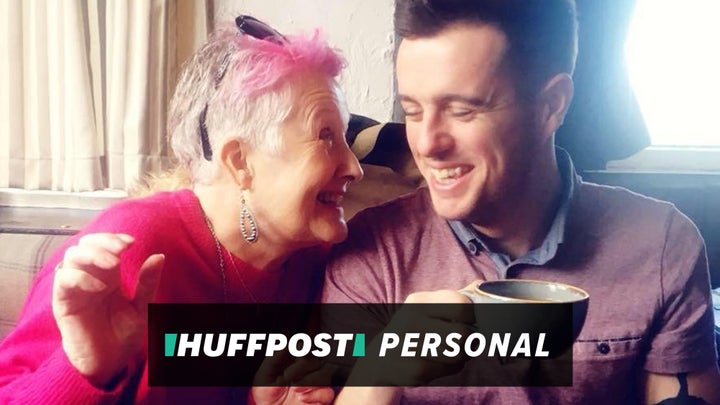 No one wants to hear that their mum is going to die.
The words seemed hollow when the doctor spoke them. My mum, Nand, had survived cancer once already – surely she could do it again? As I'm sure it is for many families in that situation, our initial coping mechanism was denial. But soon we realised that wasn't helping anyone, least of all my mum.
Mum was first diagnosed with breast and sarcoma cancer in 2015, when I was 24. A lumpectomy, mastectomy, surgery to remove her ovaries and a whole load of cannabis oil later – although that's a story for another day – we thought she had beaten it. The relief we felt was overwhelming as, even though we're a positive family, it had been hard to keep the optimism going at times.
But just as things were going back to normal the cancer reared its ugly head again. This time, shock quickly turned to fighting talk. What was our plan? What treatments could we try? We could beat this again, couldn't we? But two further visits to hospital as mum's health deteriorated forced us to reckon with the unimaginable: mum was going to die, and we needed to come to terms with that. We had to talk about it, plan for it, cry about it.
"Even though the situation was grim we thought we might want to remember some of those moments we spent together as a family"
It was at this point that I entered what I now term the 'pre-grieving' stage. Mum was discharged from hospital, to let her spend her final weeks at home with us. We shed tears, we reminisced, but most importantly, we began important talks about what mum wanted her last days to look like.
One of mum's nurses gave us the idea of buying a video camera. It sounds strange given the circumstances, but even though the situation was grim we thought we might want to remember some of those moments we spent together as a family. Setting it up in the living room, we would chat for hours as the red light blinked away.
I didn't know it at the time, but those recordings would become incredibly precious. They were so much better than a video or picture of her posing; I got to see her laughing at jokes, crying at the situation, chatting about her first house that she bought 30-odd years ago. Just her being a normal human being. We also have an incredible video of mum and dad dancing to UB40's I Got You Babe – heartbreaking and lovely in equal measure. Another clip shows mum asking me if I was going to marry my girlfriend. I hadn't even thought about it at the time, but turns out her intuition was spot on: we're now married!
The camera had the added benefit of recording some of the difficult conversations which, at the time, went by in a blur. The worst were those about the practicalities of arranging her funeral, like did she want to be cremated or buried? Did she want a celebrant to lead the service? What music did she want playing and when? These may seem like mundane questions, but they were actually the hardest; they forced us to fully accept that Mum was going to die very soon. It was so hard we had to stop sometimes or break the conversations into parts, which helped.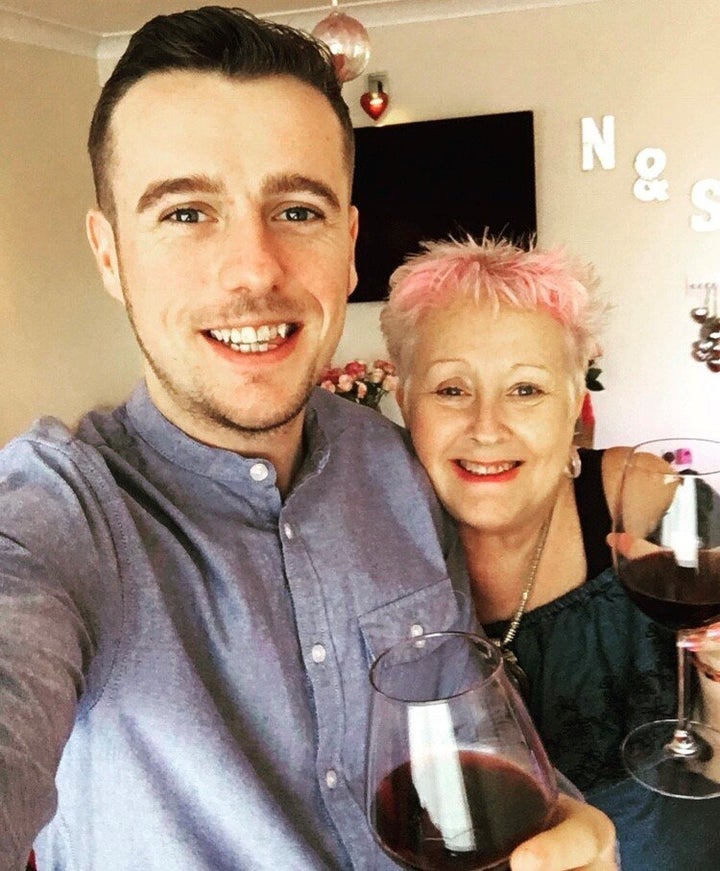 The day my mum died I was 180 miles away. My dad and sister rang me to say she'd gone into hospital, and I might want to come home. Mum had, of course, spent plenty of time in hospital over the years, but this time I had a weird feeling in my stomach. Somewhere on the motorway I got the call – to this day I can't remember who it was from, all I know is I carried on driving, tears streaming down my face, because all I wanted was to be with my family.
Nothing prepares you for the heartbreak of losing someone you love, particularly as my mum was only 54. But in the weeks that followed, I felt a lot of peace knowing we'd made the most of that time together. If, sadly, you ever find yourself in the position I was in, I'd wholeheartedly recommend doing the same thing and filming it. It was incredibly handy with actual funeral planning but my favourite parts of the footage are just us being a normal family: chatting about normal things, Mum being silly, or even having a glass of wine together (obviously red, my Mum's favourite song was Red Red Wine by UB40).
I suppose what I gained is that the majority of footage we have isn't actually us talking about cancer, or about Mum about to die, it was just her being her. That's super important – cancer is what I think of first a lot of the time when I think about Mum, but these videos show me that she was so much more than that. Even though she was dying of cancer, she was still my lovely, caring, funny mum. And even though I've only watched the videos back once in the last year and a half – I've actually watched the funeral several times though – I think knowing the videos are there, knowing that I can go and watch them whenever I want, comforts me in a way.
"Talking about death is hard. But I know that if we hadn't, the grieving would have been ten times harder..."
At the funeral my dad was the compere, I did the eulogy, and my sister read a poem she had written. The place was only supposed to fit 100 people in, but well over 200 turned up. My dad got everyone to come in, and we had people all around us, all around the casket, behind the lectern that we read our speeches from, all up the aisles, it was amazing. That was one of the positives of the experience – seeing just how many lives mum touched. Mum ran her own youth theatre out in Cyprus for nearly 20 years, and was a drama teacher at a primary school there too. The amount of now-adults that told us they are now full-time actors or singers or performers was so nice to see.
We live streamed it on Facebook because we have friends and family all over the world, and it was watched thousands of times, from people in 20 different countries. From living in Cyprus, we met a lot of military families that would spend two or three years there, then move across the globe, but keep in touch, so there were friends from Canada, Australia, Germany, Norway and Belgium tuning in. At home in Cyprus, two different pubs showed the service live on their big screens, and they were absolutely packed full of people wanting to pay their respects.
There's no doubt about it, talking about death is hard. But I know that if we hadn't, the grieving would have been ten times harder. In the end the tears and awkwardness were worth it because we took a lot of comfort from knowing we were doing everything she wanted.
Macmillan believes that talking about death can be life-changing. You can find resources and information to help you prepare emotionally, practically and financially on their website