Cannabis was smoked just yards from MPs today as campaigners called for the drug to be legalised for medicinal use.
Activists from the United Patients Alliance held a 'cannabis tea party' outside Parliament to highlight how the drug acts as pain relief for those with chronic and fatal illnesses.
Currently, cannabis is banned from being used for medicinal purposes with the exception of a spray called Sativex.
A number of activists sparked up joints as Labour MP Paul Flynn explained why he was bringing forward a Private Members Bill calling for a change in the law.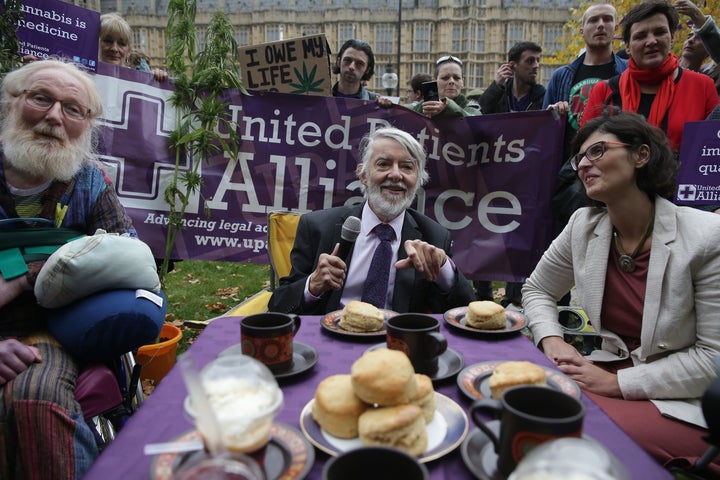 Speaking at the head of the tea party table, bearing scones made with cannabis, Flynn said: "We have to say to the government - for goodness sake, catch up with the rest of the world - 29 American states, Canada, Uruguay, dozens of states in Europe - and allow a responsible legal market to operate to replace a market that's illegal and dangerous.
"It's political cowardice, they're afraid of being mocked on this, but I'm afraid politicians don't get credit for acting intelligently, this is the intelligent and compassionate thing to do."
He added: "The law is an ass."
Flynn spoke out against people smoking cannabis with the "terrible addictive killer tobacco. They should use it as a drink, food, vapour or ointment".
The Newport West MP declined to eat one of the cannabis scones on the basis he had to speak in the Commons later that afternoon.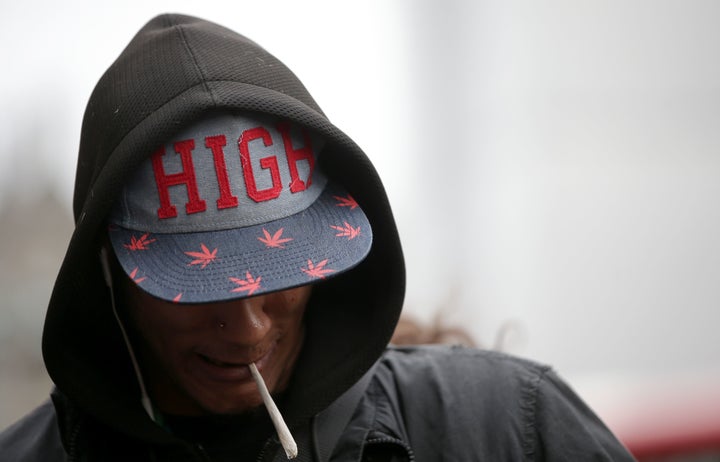 Also present at the protest was Lib Dem MP Layla Moran, who claimed she was on the "right side of history" by backing the campaign.
The Oxford West and Abingdon MP said: "This is the area everyone needs to come behind because what we know is it can be as part of a managed medical way for people with MS and cancer to fight chronic pain, and I just don't understand why other countries have this freely available and patients in the UK don't.
"Whatever one may think about legalising cannabis this is not what today's about, today is about helping patients."
After stating that it was Lib Dem policy to back the legalisation of cannabis for recreational use, Moran was asked if she had ever taken drugs.
"Yes! I went to university," she said, adding: "I did inhale. I don't anymore, I'm a grown up now, but for God's sake you find any MP of any age and if they don't…
After trailing off, she decided to mock Theresa May's confession of the "naughtiest thing" she'd ever done, saying: "I've never run in a wheat field, that I can say."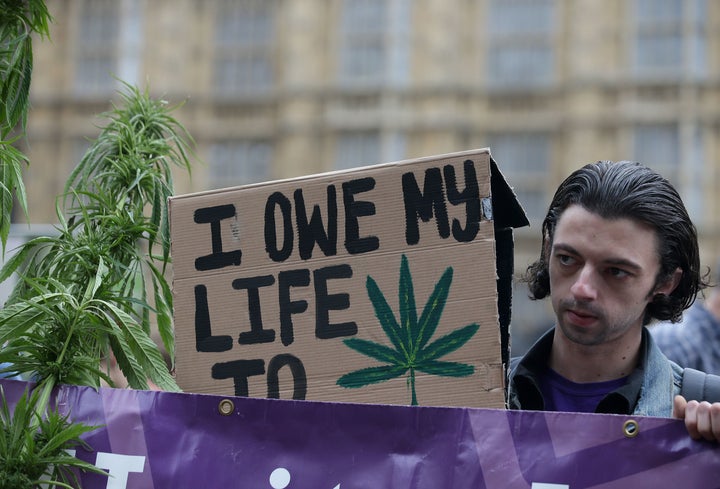 Alex Fraser, a 26-year-old sufferer of Crohn's disease, said he had been using cannabis since he was diagonesed with the condition seven years ago.
He said: "Cannabis helps me eat, helps me sleep, reduces my pain, drastically reduces my nausea.
"I'd have to take a whole handful of pharmaceutical drugs to do all of those things and they would all come with a load of side-effects and I'd have to take even more drugs to encounter.
"Cannabis does all of that without any side-effects whatsoever apart from the giggles.
Fraser, who is party of the United Patients Alliance, said being forced to act as a criminal in order to reduce his suffering is "a horrible thing to deal with."
He added: "There's a quote I hear often which is 'drug reform is a battle but let's get the sick and dying off the battle field before we fight it'. That's what we're doing as the United Patients Alliance."