Britain "lags behind" at least 11 other European countries and nearly half of US states as medicinal use of Cannabis continues to be illegal.
Cannabis has been recognised as medicine for more than 4,000 years and was only made illegal in the UK in 1971, campaigners say.
But now a parliamentary group is calling for the law to allow patients to use the class B substance.
A survey commissioned by the All-Party Parliamentary Group (APPG) for Drug Policy Reform found that 86% of patients who use cannabis experienced "great relief", with more than 90% reporting no or mild side effects from cannabis treatment.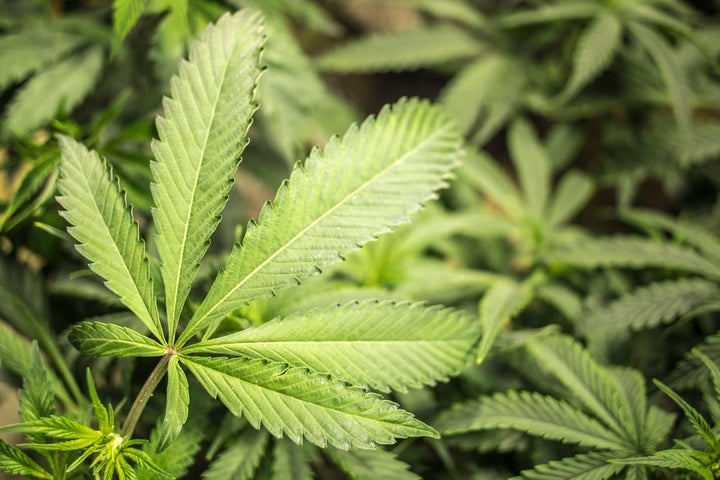 The group is calling for the government to introduce a system that allows people to access cannabis for medical reasons.
The proposal will put the UK in line with at least 11 other European countries, including Austria, Germany, the Czech Republic, Finland, Belgium, Italy, the Netherlands, Romania, Portugal and Switzerland.
A total of 24 US states also already allow access to the drug.
David Nutt, who was the government's chief drugs advisor, said the pursuit of patients who used the drug to alleviate pain caused harm and wasted large amounts of money.
"Cannabis has been a medicine for more than 4,000 years, and in the UK was in the pharmacopoeia until 1971 when the USA forced us to remove it as part of the war on drugs.
Neurologist Professor Mike Barnes was commissioned by the group to review evidence collected.
Writing in The Guardian, Professor Barnes called on the government to legalise the drug for medicinal purposes.
"My challenge to the government is to have the political courage to accept the scientific rationale, accept the evidence and move to legalise access to medical cannabis under prescription here in the UK as a matter of urgency," Professor Barnes said.
The group recommended that the government:
Accepts that medicinal cannabis works and has a role to play in the treatment of a range of conditions.

Moves to introduce a system that allows lawful access to medicinal cannabis in the UK.

Decriminalises home growing of small quantities of cannabis for medicinal purposes.
The report estimates that 30,000 people a day in the UK use cannabis medicinally.
But campaign group End Our Pain puts the estimate much higher at 1 million.
The report said that a "sizeable population" of patients in the UK have found that medicinal cannabis works for them, offering relief from their symptoms.
The authors highlight that patients who require access to medicinal cannabis "have to suffer the added stress of breaking the law to obtain what for them is a medicine".
"The issue of medicinal cannabis should be treated as a matter of compassion and be viewed separately from the wider issue of drug policy reform," the report said.
Related