A teenager has been summoned to court and faces a £100 fine for feeding a chip to a pigeon after a council official claimed she was "littering".
Lauren-Paige Smith was eating a McDonalds lunch in Swansea in July when she gave a fry to a passing bird.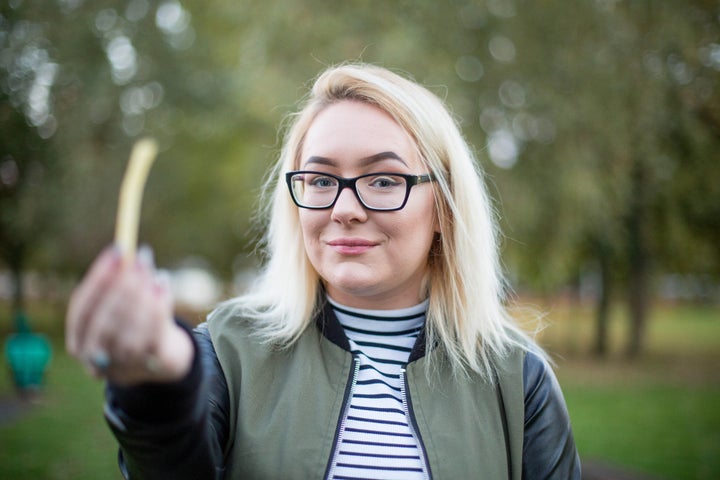 But the 19-year-old was slapped with a £25 fine after a council worker spotted her, despite the fact Smith claims the whole chip had been eaten by her feathered friend.
The Cardiff teenager wrote on Facebook: "As if Swansea is trying to make me go to court over feeding a bird a fucking McDonald's chip!
"Hardly littering when there was nothing left on the floor, you wouldn't fine people at Roath Park feeding birds so fuck off trying to make me pay fines then taking me to court, lividddd."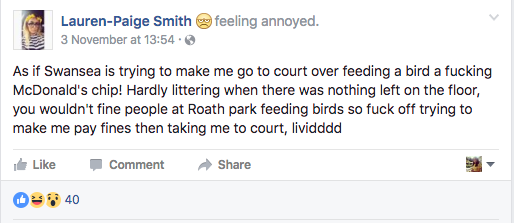 Smith refused to pay the original fine and the customer services advisor has been summoned to Swansea Magistrates' Court next week. She now faces a £100 fine.
The teen's grandfather, 66-year-old Lance Brewis, told SWNS: "It's madness. This is a complete waste of taxpayers' money. Anybody with an ounce of sense would realise this is ridiculous. "
Swansea Council failed to respond to requests for a comment.