"Surely Gemma Collins is going to be involved in this at some point".
Well, we're happy to report that The GC finally put in an appearance in Saturday night's edition of The Wheel. And, as ever, she delivered.
Our favourite moment from her episode came when she and contestant Sean were given a question about baking, which he said he knew the answer to because of the Great British Bake Off.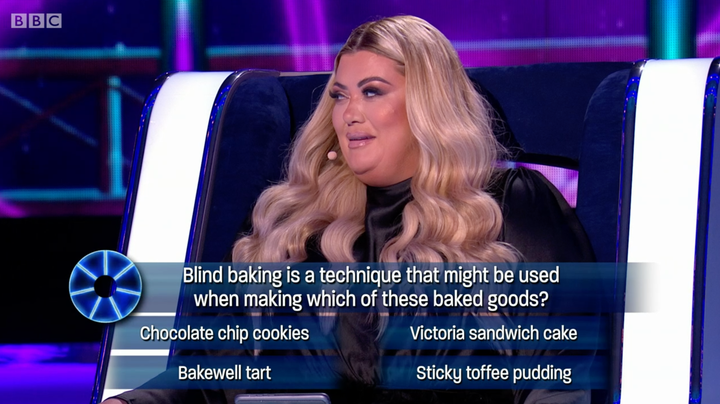 "Well I'm pleased you watched," Gemma told him. "It's just, I just can't take my eyes off Paul Hollywood."
Apparently fancying herself as something of a matchmaker, The GC then turned to fellow celebrity guest Carol Vorderman and told her: "Carol, he'd be one for you, him. You'd make a nice couple."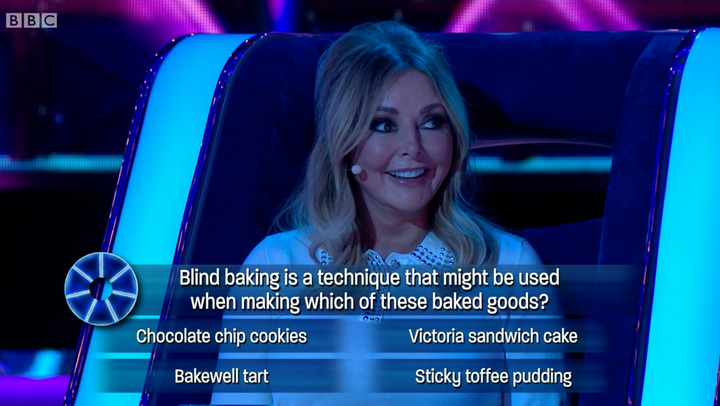 "No!" the former Countdown star protested, insisting the Bake Off judge was actually "far too old" for her.
Yes, that would be the same Paul Hollywood that is, in fact, five years her junior.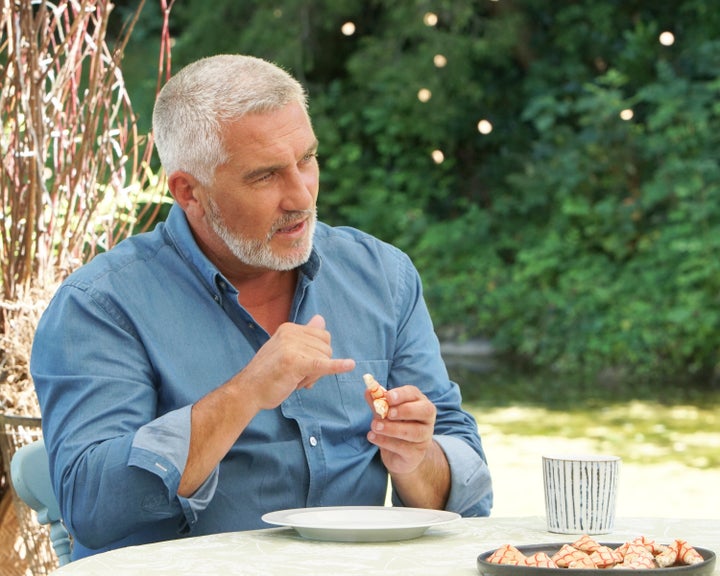 Gemma's admissions about her famous crushes didn't stop there, though, with the reality TV queen later confessing: "Aside from fancying José Mourinho I don't know nothing about football."
The Wheel made its debut last month, and sees a panel of celebrity experts trying to win money for members of the public by helping them answer questions about subjects close to each of their hearts.
A festive special of the gameshow is set to air on Christmas Day at 6pm on BBC One.