Caroline Flack has pleaded not guilty at Highbury Corner Magistrates' Court to assaulting her boyfriend Lewis Burton.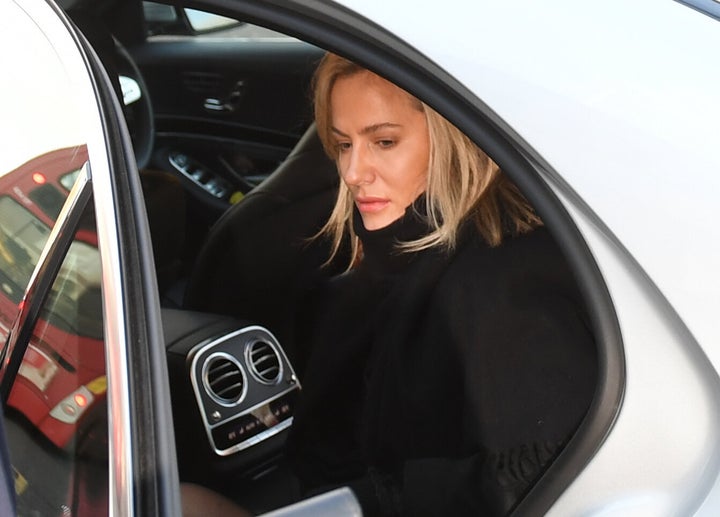 The 40-year-old appeared at the north London court wearing a black coat, scarf and boots and was escorted into the building by police.
Her boyfriend was also at the hearing, but arrived separately.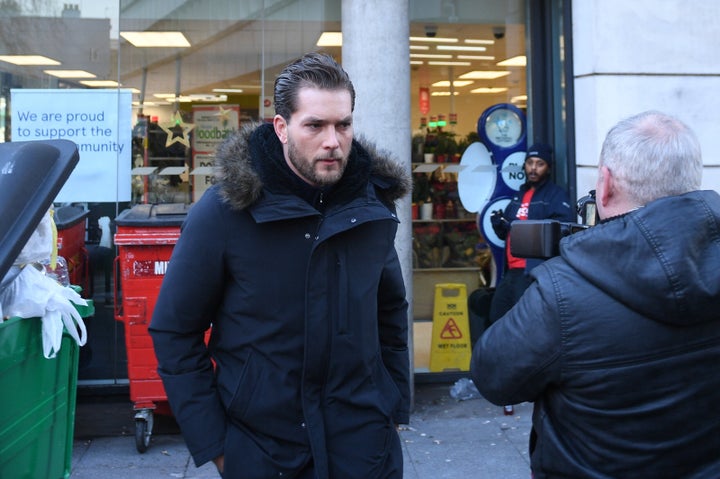 Appearing in front of District Judge Julia Newton, the TV star walked past the packed public gallery accompanied by a police officer and a member of her legal team.
She wiped her eyes as she sat down before confirming her details.
The court heard her boyfriend is not supporting the prosecution.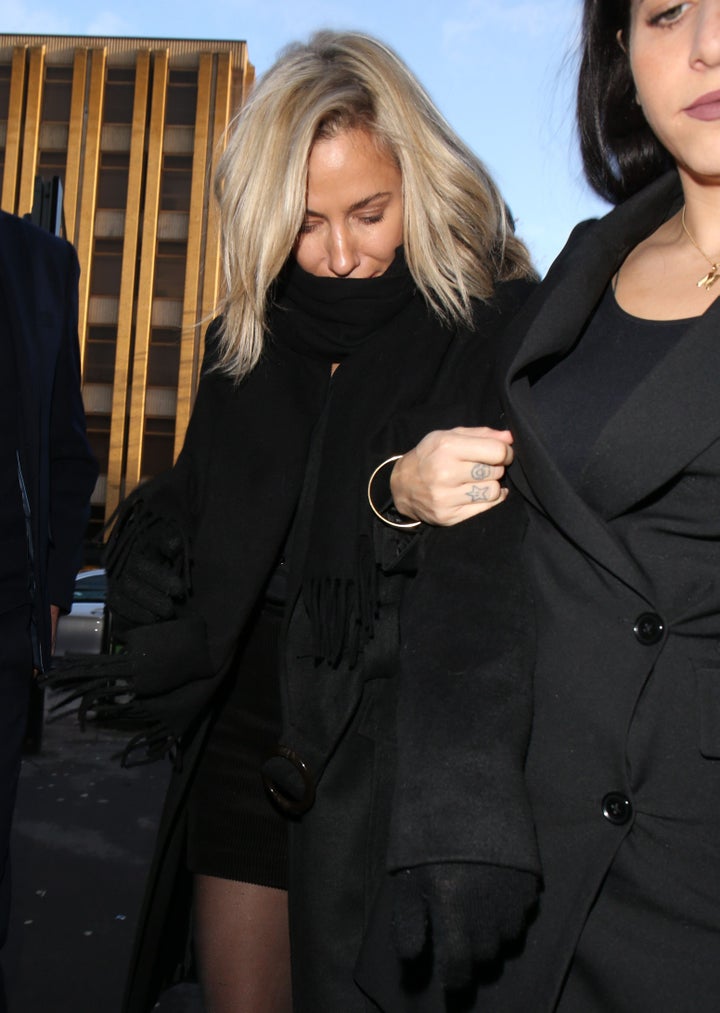 Paul Morris, defending, said Lewis "has never supported" the case against his girlfriend.
"He is not the victim, as he would say, he was a witness," Mr Morris said.
Katie Weiss, prosecuting, replied: "Mr Burton is a victim, he received significant injury to his head."
Mr Morris continued: "He would not suggest that the injuries are significant in the way the prosecution submit."
Ms Weiss said the trial would use body-worn footage from the police officers at the scene and a 999 call.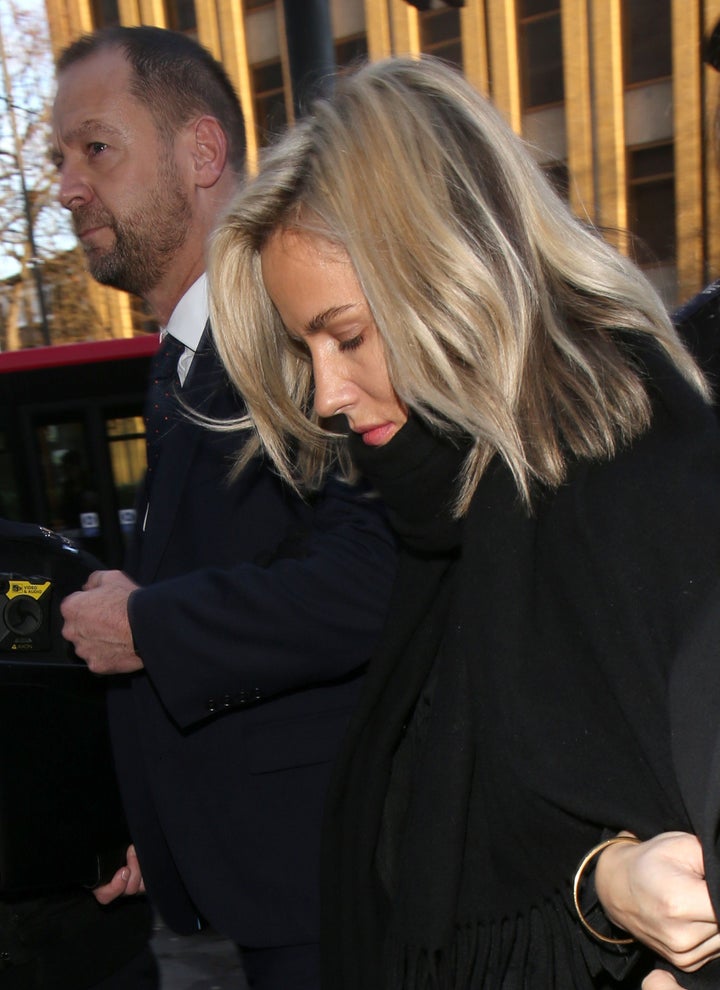 Caroline's solicitor made an application to have a bail condition banning her from talking to her boyfriend lifted.
Mr Morris said: "They had been in a relationship all of this year and he appears in court today to support her and they remain a couple
"She wants to spend time with her partner. If the conditions were lifted there would be no concerns. It's not an irrelevant point, it's Christmas, it's New Year, she's suffered enough."
The TV star began to cry into her hand as Mr Morris spoke.
"She is in the public eye – this case has been scrutinised, she will conduct herself properly," Mr Morris added.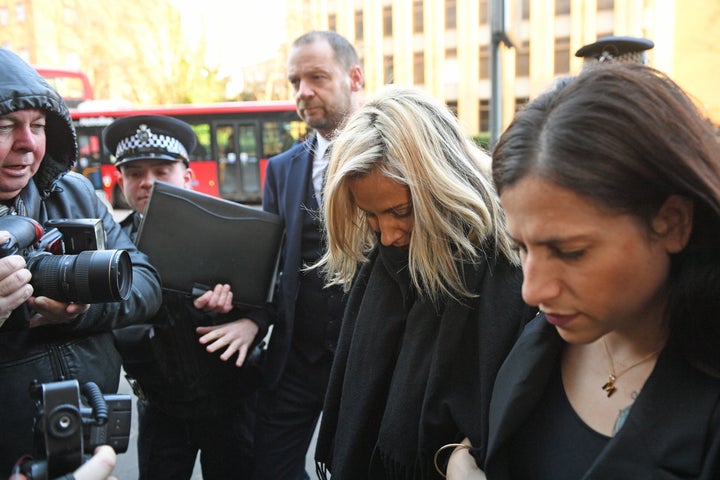 Ms Weiss discussed the contents of the three to four-minute 999 call.
"He made an allegation regarding his girlfriend Caroline," she said, of Mr Burton.
"The first police officer arrived some eight minutes later. He knocked on the door and it was opened by both of them.
"Both were covered in blood and in fact one of the police officers likened the scene to a horror movie."
In reference to the 999 call, Ms Weiss continued: "He is almost begging the operator to send help. She calls him an arsehole repeatedly.
"He had been asleep and had been hit in the head with a lamp. His face was covered in blood. She had seen text messages which had led her to believe he was cheating on her."
Ms Weiss said Lewis told the operator: "I've just woken up, she has cracked my head open. She tried to kill me mate."
Ms Weiss continued: "It is clear the defendant is manipulative towards him.
"She calls him an arsehole and vile and says he has ruined her life when she has ruined her own life by committing the assault."
Ms Weiss told the court the Love Island star was disruptive while in police custody.
She said: "Her behaviour gets worse, she flips over a table and then has to be restrained on the ground."
The prosecutor added that the presenter had "flouted" her bail condition not to have any direct or indirect contact with her partner.
"She breached this almost immediately by posting a message on Instagram by writing 'to my boyfriend I love you'," Ms Weiss said.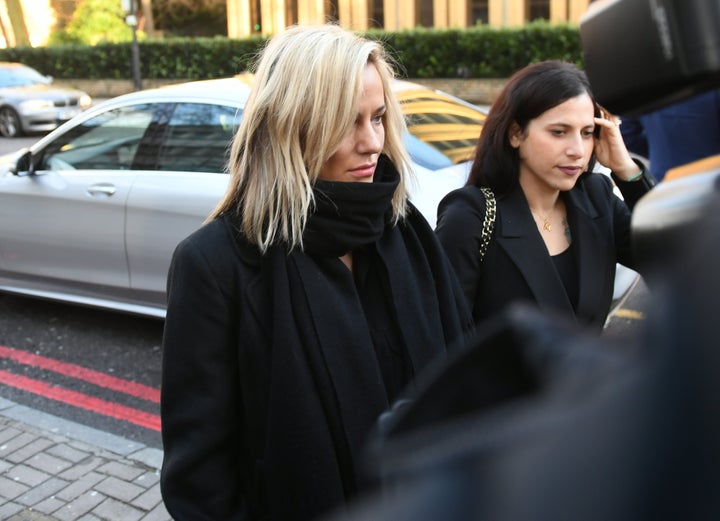 Sharing a message on Instagram, she told fans: "This is the worst time of my life. I don't know where to go to. Where to look. Who to trust. Or I even am."
The former X Factor host previously said of the incident: "While matters were not as have been reported, I am committed to cooperating with the appropriate authorities and I can't comment further on these matters until the legal process is over."
Last week it was confirmed that Laura Whitmore will host Love Island for its upcoming winter series after Caroline announced she was stepping down in light of her arrest.
"I'm glad it's Laura," she wrote on her Instagram Story. "She loves the show as much as I do.
"Again.. Thank you so much for your continuous messages of support.
"It's a really tough time… But I'm doing all I can to keep my head above water and sort this all out."
Additional reporting by PA.