As parents, we want our children to grow up with the skills they need to cope with the challenges life throws at them. Whether that's communication, resilience or confidence, these skills are vital in helping our children fulfil their potential.
Sky works with young people through Sky Academy to help children build up these skills. It believes that every young person has potential, and offer different opportunities through mediums that both Sky and young people love - TV, creativity and sport.
TV presenter Davina McCall tries to instil self-confidence in her three children Holly, Tilly and Chester by praising their efforts meaningfully, not just swamping them in a blanket of praise.
She says: "With my kids, I read something once that said: don't over-congratulate a child for something that's normal. So don't say every single painting they do is fantastically brilliant - save it for the really fantastically brilliant painting and point out the positive aspects of the other ones. I think those kind of things build confidence because you know that when you've done something good, it really is good and that makes you feel wonderful inside."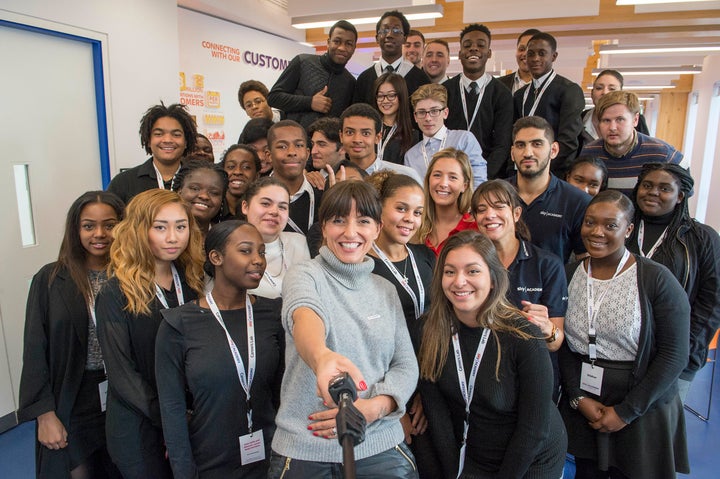 Children model their behaviour on parents, which is why it's so important that we show them that it's OK to put yourself outside your comfort zone, to experience disappointment but, essentially, to pick yourself up and keep trying.
Davina remarks, "I think that's totally down to the parent throwing themselves at something, failing - and showing that they're not embarrassed or upset about it. It's really down to us to show our kids that it doesn't matter if you fail, you just have a go and try again. You know, we as parents fail sometimes, and that's OK."
Judy Murray, mother and former coach of son Andy, enthuses about the life skills, like teamwork, that Andy and brother Jamie picked up through sport.
She says: "Active play develops coordination, balance, strength and gets them to think laterally, to work together to solve a problem and connects their mental development to their physical. And if they get that training early on they're much more likely to be a success and be more confident."
Olympic heptathlon champion and Sky Academy ambassador Jessica Ennis-Hill is mum to Reggie, who is two in July. She says: "I think children really need positivity around them to build confidence - real encouragement to take on challenges that they may otherwise shy away from. When they actually achieve new things it can be a really amazing confidence boost."
Part of her work with Sky Academy has been through one of its experiences, Sky Sports Living for Sport, which uses sports activities to help young people build practical skills.
Her advice for parents whose children are nervous of showing themselves up is to take the time to help build their self-confidence. She reveals: "I think you need to spend time with children who lack confidence and find ways of building it up away from other children. If it is lack of confidence at getting involved in sport, I would help them practice at home - so when they pluck up courage to have a go in front of others, they know they can do it."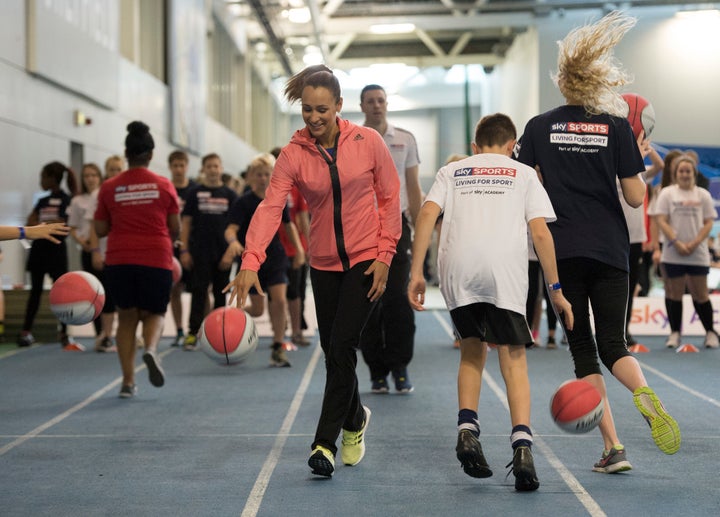 "I think we all need to believe in ourselves first. If you don't believe in yourself, it's hard to convince others to believe in you. Self-confidence isn't easy, and sometimes we seem more confident than we are. We all need to be able to put our toe in the water and try things to actually succeed," Jessica concludes.
And Davina sums up every parent's aspirations: "The place you want to get to with a child is making them feel OK with themselves."
Sky believes that every young person has potential. That's why they created Sky Academy which works with young people from primary school right through to starting their career using the things that both Sky and young people love - TV, creativity and sport - to build skills and experience and unlock their potential.